ACTOR STORY
How Matt Damon Created His Own Opportunity, and Made Himself into a Star
Damon, along with pal, Ben Affleck, refused to wait for Hollywood's approval
(by Carmichael Phillips)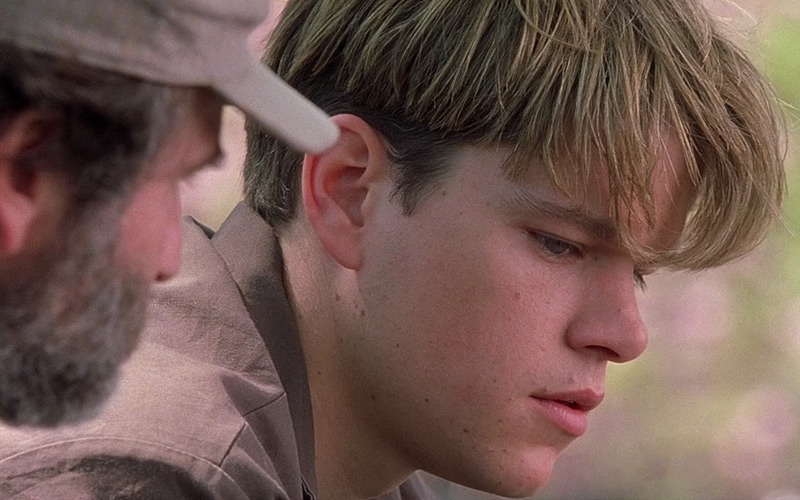 (Matt Damon in Good Will Hunting)
Forget everything you know about Matt Damon. Forget about the fact that he is one of the most bankable stars in the history of American cinema.

Forget about his multiple Academy Award nominations and his star on the Hollywood Walk of Fame. Forget about his roles in films like The Martian, Bourne Identity or The Departed. For just a moment, erase all of those images from your mind.
Now imagine Matthew Paige Damon, a young, aspiring actor from Cambridge, Massachusetts. He is a raw talent, full of ambition, eager to be a star, unfazed by the odds, yet knowing that, like most actors, he'll probably never become a working actor.
He had recently moved to Los Angeles. Prior to that, he studied acting at Harvard University, but left early after securing roles in films like Geronimo: An American Legend (1993) and Courage Under Fire (1996).
Now permanently living in LA, Matt Damon began living with his old pal, Ben Affleck, who was also an aspiring young actor from Massachusetts.

A role was being cast… 
The role of Todd Anderson was being cast for a film called Dead Poet Society (1989).
Both Damon and Affleck came close to getting the role. Both auditioned. Both got called back. But it wasn't meant to be.
---
"If I'm going to go down, I'm going to go down swinging."
---
The role ended up going to another future star, Ethan Hawke, whose career took off.
"We both auditioned. We both got called back," he told The Off-Camera Show.
"We didn't get it. We ended up having the summer job of working at the Janis Theater."
"It played one movie the entire summer, and it was Dead Poet Society."
Matt Damon and Ben Affleck had to watch Hawke's career ascend to new heights while they imagined what their careers could have been had they gotten the role.

Another role gets away…
After being passed over for Dead Poet Society, Damon and Affleck pondered their futures. They began to question the common actor's strategy of struggling for years and years while waiting for a life-changing role to come along.
Then another juicy role came along. This time it was Aaron Stampler/Roy in Primal Fear (1996). Damon worked very hard to win that role, knowing that it was the kind of role that could catapult his fledgling career.
"It was clear that whoever got that role was going to blow up," recalled Damon.
Despite his best efforts, the role ultimately went to actor Edward Norton.
That was the final straw. At that moment, Damon understood that the chance of him landing a career-transforming role was extremely slim. It's the kind of opportunity that most actors spend their careers searching in vain for. And Damon was determined not to be one of those actors.
"The system is not built for you to succeed. You have to break through it."

Casting themselves…
Luckily for Matt Damon, he already had a role that could change the course of his career, and the career of his buddy, Ben Affleck.
---
"The system is not built for you to succeed. You have to break through it."
---
Back when Damon was at Harvard, he had begun writing the treatment for a story about Will Hunting, a self-taught math whiz who works as a janitor at MIT.
Being turned down for Primal Fear was just the kick in the pants he needed to further develop his idea into a screenplay. The film: Good Will Hunting.
Damon played the role of Will Hunting. Affleck played Will's drinking buddy, Chuckie Sullivan.

The aspiring actor becomes a Hollywood legend…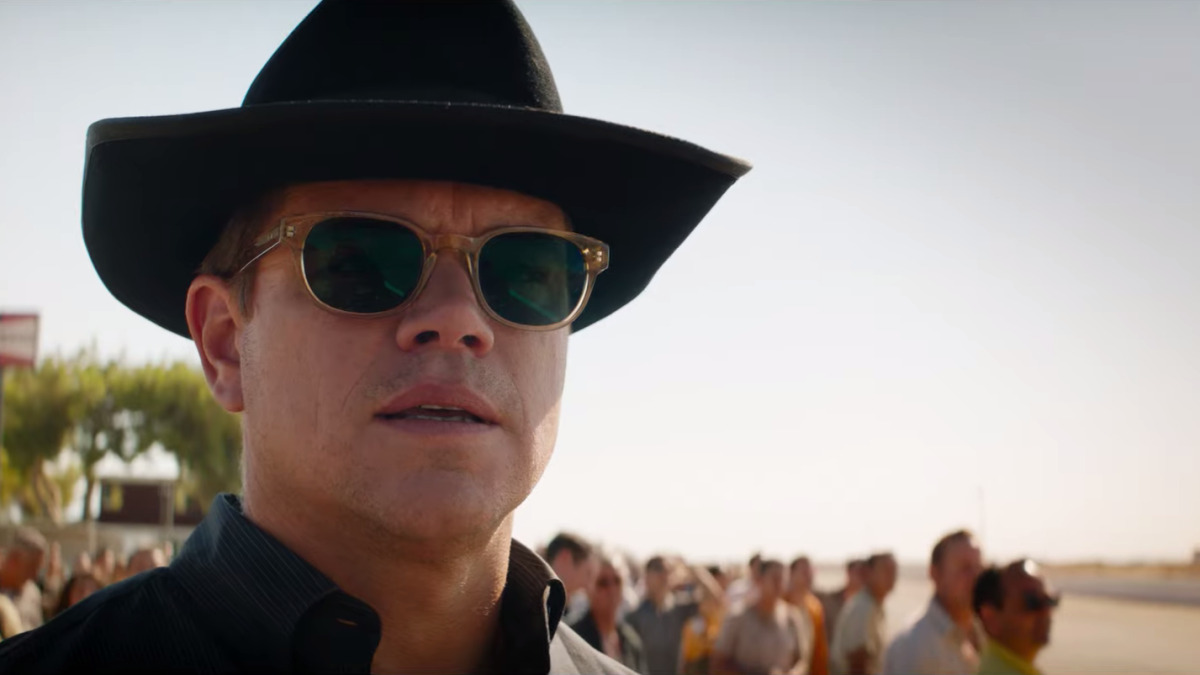 (Matt Damon in Ford v Ferrari)
Good Will Hunting would go on to clean up at the 1998 Oscars. The film earned 9 nominations, including Best Original Screenplay. The film was also a box off smash, earning over $200 million.
But most of all, it launched the careers of two relatively obscure actors, Ben Affleck and Matt Damon. Both, by their own admissions, would probably still be obscure to this day, had they not taken their careers into their own hands.
"Actors end up making really safe choices. I never wanted to go that route. If I'm going to go down, I'm going to go down swinging."

---
You Might Also Like:
Viola Davis: "I write a bio of the character"
---