ACTOR STORY
My First Zoom Callback 
Let me tell you how it all went down… 
(The Anonymous Actor)

(Photo: CoWomen | Unsplash)
I just had my first virtual callback audition! Let me tell you how it all went down.
Like many of you, I'm used to old-world acting. I'm old enough to remember a world where your agent sends you a breakdown and you prepare for your audition the night before. Then, the next day, you drive to your audition location.

That was the world before Covid-19. These days, we don't drive to an audition location. We send in self-tapes. If casting directors like our self-tape, they invite us to do a virtual callback, usually over Zoom.
I recently sent in a self-tape for a commercial, for a popular gaming company. Even though my tape was hastily thrown together, the casting director must have really seen something they liked, because they invited me to do a Zoom callback.
---
I wasn't nervous about the callback. I was nervous about the technology.
---
I was ecstatic and nervous at the same time. But I wasn't nervous about the callback. I was nervous about the technology. You see, I never use Zoom. I'm not very familiar with it. I was afraid I would screw things up.
In the end, I don't think I messed up too terribly. But it was a trial-by-fire introduction into our new virtual callback lives.

Let me give you a brief tick-tock of how it all went down:
11am: I read over the details for my callback. My audition timeslot was 1:30pm in the afternoon
12pm: I ate lunch
12:45pm: Tried to remember what I wore and what I did during the first audition, so that I could do it again for my callback
1pm: Set up my self-tape equipment, including my tripod and ring light, and I mounted my cellphone.
1:15pm: I went to go pee, just to get that out of the way. 🙂
1:20pm: I set up my backdrop.
1:30pm: I signed in for the callback
1:31pm: I began waiting for the host to bring me into the callback session
1:45pm: Continued to wait…
1:55pm: Finally, it was my turn!
1:56pm: After a brief "Hello" and slating my name, the casting director told me he could hear a humming sound in the background. It was my refrigerator. I had to unplug it.
1:58pm: Next, the CD told me to press "Start Video" on the Zoom app.
1:59pm: I was a bit thrown off. I wasn't prepared for the screen to go totally black when it began recording. I had to pause to make sure they could still hear and see me. I quickly regrouped and did the first read.
2:00pm: Completed the first read. It was awful! I wasn't in character at all. Wasn't in the moment. Luckily, I got a second bite at the apple.
2:02pm: My second read was better. This time I was prepared for the screen to go black. I didn't get flustered. I got into character and did a pretty decent job with it.
2:03pm: "Ok. We got it. Thanks," said the casting director. My time was up.
2:03pm: I made sure to press "Leave" on the app. I didn't want them to accidentally record me undressing or anything. 🙂
2:04pm: I took a deep breath. It was finally over. "I did my best. That's all you can do," I told myself.

Conclusion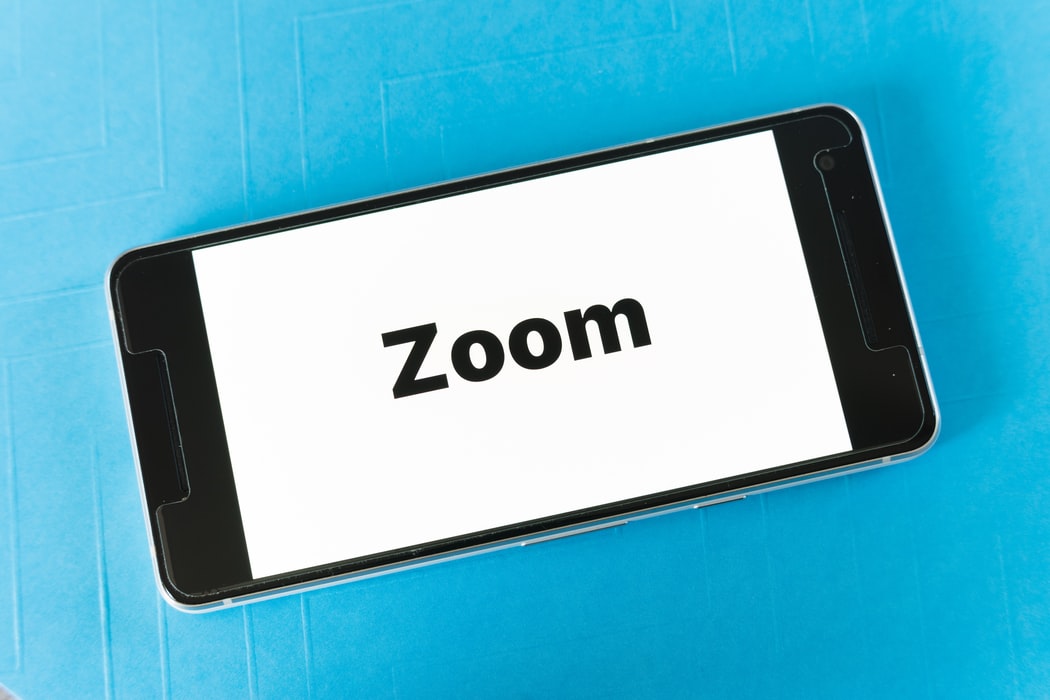 (Photo: Markus Winkler | Unsplash)
The Good: Not having to drive to an audition location.
The Bad: Dealing with the pressure of a big callback while simultaneously getting used to the Zoom technology.
All in all, I would say my first Zoom callback was definitely an interesting experience. Can't wait for the next one!

---
You Might Also Like:
Meeting with an Agent
---