ACTOR STORY
"Just Show Up!"
How Terry Crews became a famous actor, simply by making himself available
(By Carmichael Phillips)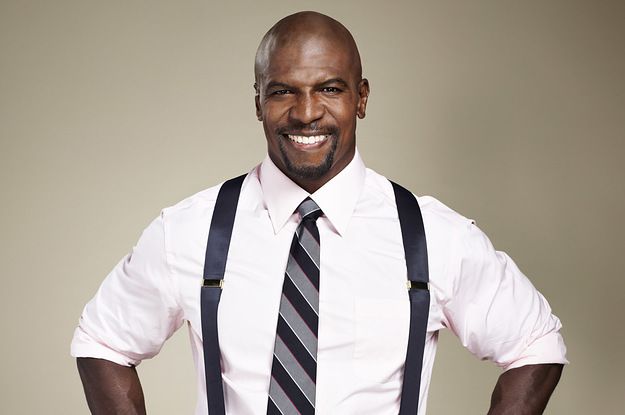 ---
"If you just show up, a lot of times your opportunities are there."
(Terry Crews)
---
Actor Terry Crews (Brooklyn Nine-Nine, Everybody Hates Chris) recently told GQ Magazine the story of how his career began by just showing up and making himself available. He took a tiny role and turned it into a full-fledged acting career.

"Training day. I was doing security for years in Hollywood and I had a friend who was a location manager. Because that's what they would do. They would do the locations and they would need security."
One day, the location manager, told him to come to a certain location. They were going to be filming a scene in a very rough neighborhood in Los Angeles.
The scene they filmed that day became notorious: it was Denzel Washington's "King Kong" scene from the movie Training Day (2001). That scene became a big reason why Washington was able to earn his first Academy Award for Best Actor.
"I came on set as a visitor," recalled Crews.
"I've always realized that you just have to go. If you just show up, a lot of times your opportunities are there."
While on set, Terry Crews looked-on admiringly, as he watched Washington perform one of his most iconic scenes. Crews, himself, dreamed of one day becoming a successful actor. So, he carefully studied every move Denzel made.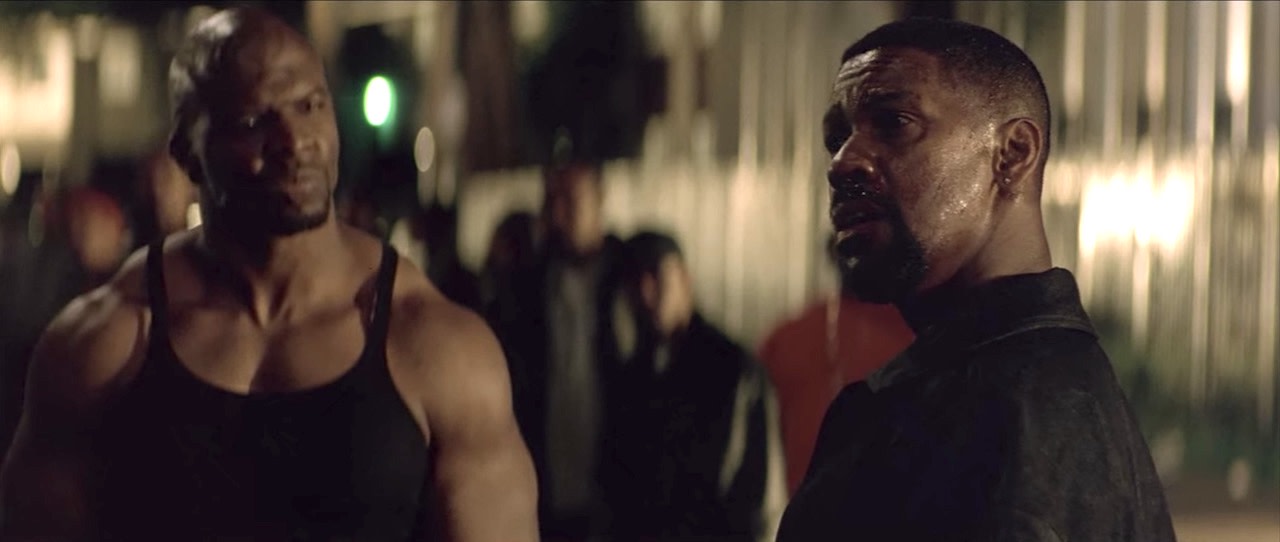 (Terry Crews in Training Day)
As he was watching Washington perform, the director of Training Day, Antoine Fuqua, unexpectedly approached him.

"He said, 'Hey, man, you wanna be in this movie?" remembered Crews.
"I said, 'Yeah! Man, whatever you need me to do!"
"He said, 'Look, I want you to take your shirt off. I'm going to get you up on the roof. And I want you to flip some pigeons.'"
"I didn't get one dime for Training Day. I just showed up. I volunteered. Whatever I could do to help the movie."
---
"I would much rather have a tiny role in an awesome movie, than to be the head guy in something that's just…ehhh."
(Terry Crews)
---
"When the scene got played at the Oscars, my mother just called me screaming like, 'You're at the Oscars!"
"A small role like that. I was so happy to be a part of it. I cannot describe to you the satisfaction of being in a movie that good! That iconic."
Crews, by standing behind Denzel Washington in Training Day, made his face recognizable. Rapper and filmmaker, Ice Cube, who loved Training Day, invited Crews to audition for Friday After Next, alongside comedian Katt Williams. After that, Crews never looked back.
Since then, he's been in films like White Chicks (2004), The Expendables (2010) and Deadpool 2 (2018). He's also become an all-round celebrity, from hosting Who Wants to Be a Millionaire to starring in hilarious Old Spice commercials. And it all began by just showing up and making himself super available.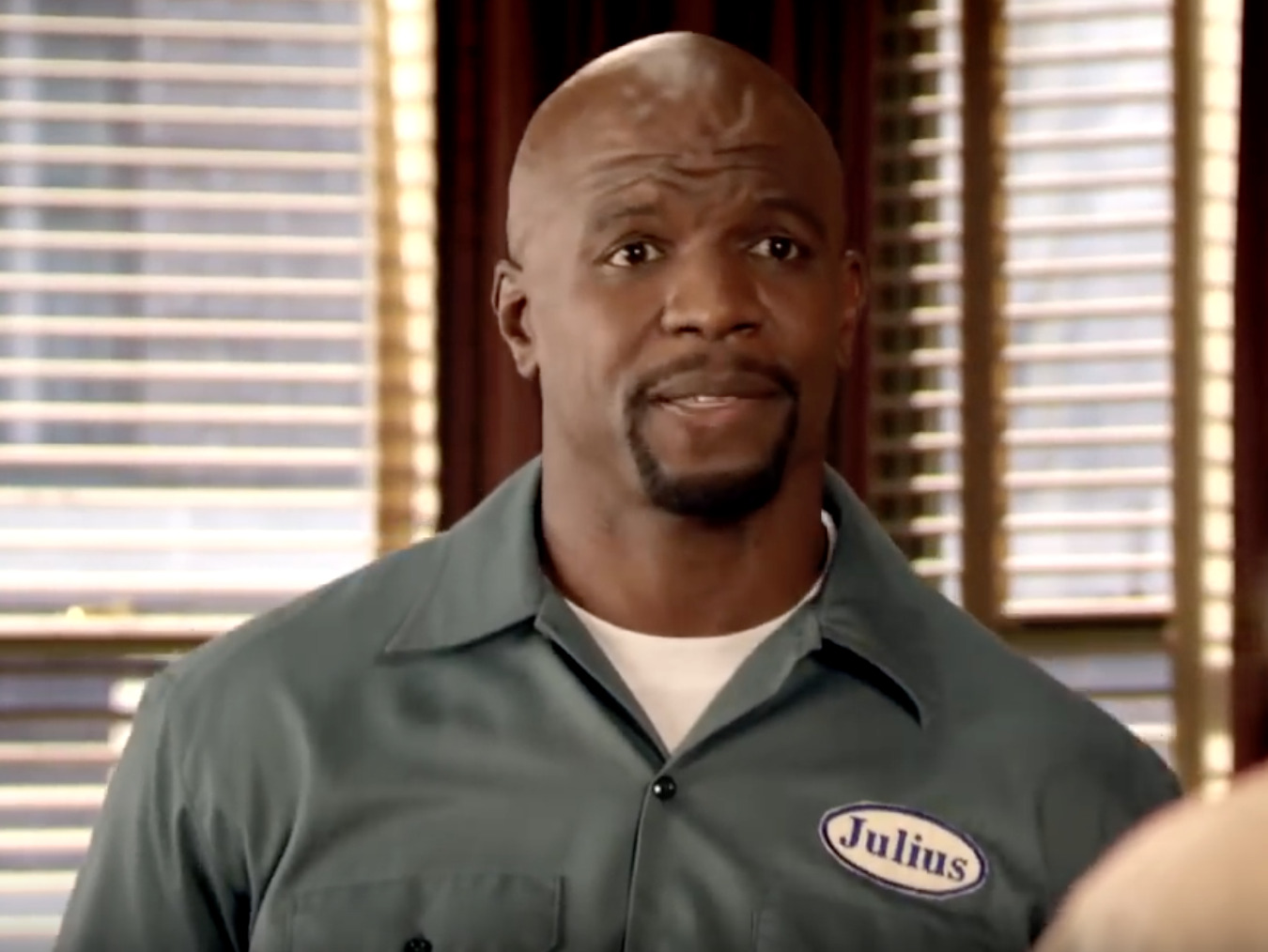 (Terry Crews in Everybody Hates Chris)
"This is what I learned: to go ahead and do it! A lot of times, as actors, we go, 'Well, they may not use that so I won't do it. And, then, you've missed an opportunity."
"Terry Crews will never miss his opportunity!"

---
You Might Also Like:
ACTOR STORY | How Jason Alexander Landed the Role of George Costanza
---