ACTOR STORY 
Ice-T's Wild Toilet Audition 
How Ice-T got his start in movies and television
(by Carmichael Phillips)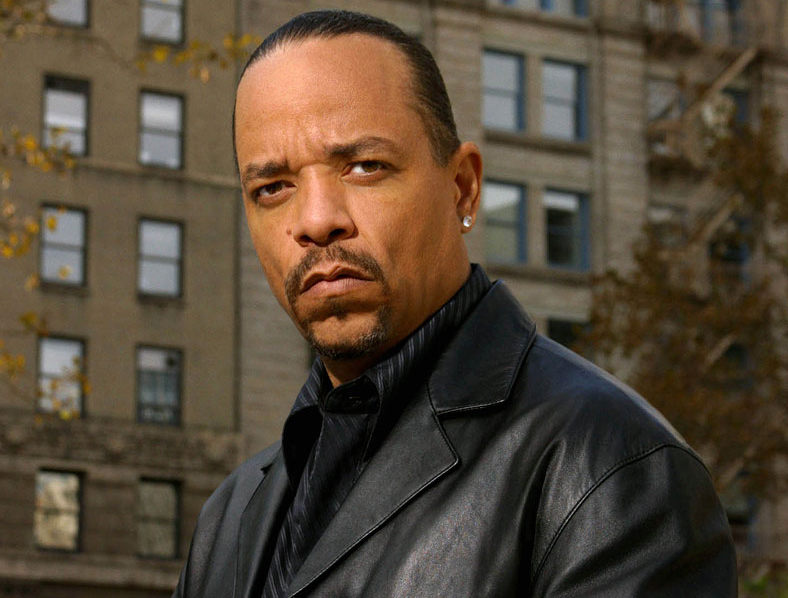 (Ice-T)
File this one under "your big break can happen anywhere, at any time". That's the story of Ice-T's acting breakthrough.
You might think that Ice-T got his chance to become an actor because he was already a famous rapper. But that is not the case. He actually had his first audition with a film director who had no idea who he was. And he had the audition in a most unusual place: on a bathroom toilet.

Tracy Lauren Marrow, after leaving the Army, briefly pursued a life of crime that included burglarizing jewelry stores. After seeing his partners-in-crime go to prison, Marrow transitioned away from crime to music.
In homage to Iceberg Slim, the famous pimp-turned-author, Marrow began rapping under the stage name Ice-T. The rapper was one of the first to introduce the world to a style of hip hop that painted vivid images of gang culture and street life. That style would later become known as "gangster rap".
With the release of songs like Colors and 6 in the Morning, Ice-T had established himself as a force in hip hop. But he hadn't yet made the leap to acting until one fateful day.

At a party one day, Ice-T found himself needing to go to the bathroom for an extended period of time. Seated in the other stalls were several other gentlemen. One of them, speaking from inside one of the other stalls, shouted a question to Ice.
---
"Whoever fucking said that is the star of my next movie."
(Mario Van Peebles)
---
As Ice-T once told Howard Stern:
"Alright, I'm in the men's room at some club and somebody's talking shit to me. I'm in the stall and somebody's talking shit to me!" said Ice-T.
The man asked him what he thought about some haters who had made negative comments about him. His response was epic:
"And I'm like, 'Look, man, if they can put me under a microscope and find one molecule in me that gave a fuck, then maybe they can angle me. But they can't fuck with me!"

His response was so witty and his delivery was so slick that a different man from one of the other bathroom stalls burst into near uncontrollable laughter. When the man finally composed himself and stopped laughing, he shouted out, "Whoever fucking said that is the star of my next movie."
Turns out, the man laughing uncontrollably in the other stall happened to be Mario Van Peebles. Peebles was the son of iconic director Melvin Van Peebles.  The younger Mario was in the process of establishing his own career as a director and moving out of his father's shadow.
After his unexpected bathroom audition, Peebles found Ice-T in the party and made good on his promise.
"So after I wiped my ass, I come out (of the bathroom) and I'm (back) in the club and Mario walks up to me…and says, 'You should be in my movie," Ice-T recalled.
Peebles gave him a chance to read for the role of Scotty in his next movie, New Jack City.

At first, Ice-T was hesitant. He had no idea he was being offered a lead role. He also had no idea that the role would entail him playing an undercover police officer – a sharp contrast from his gangster rap persona.
"I was like, 'Yo, this is all the lines! This is the whole movie. I thought it was just a (small) part. Like, I'm not an actor!"
But, Van Peebles insisted, "You can do it. Don't pass up this opportunity."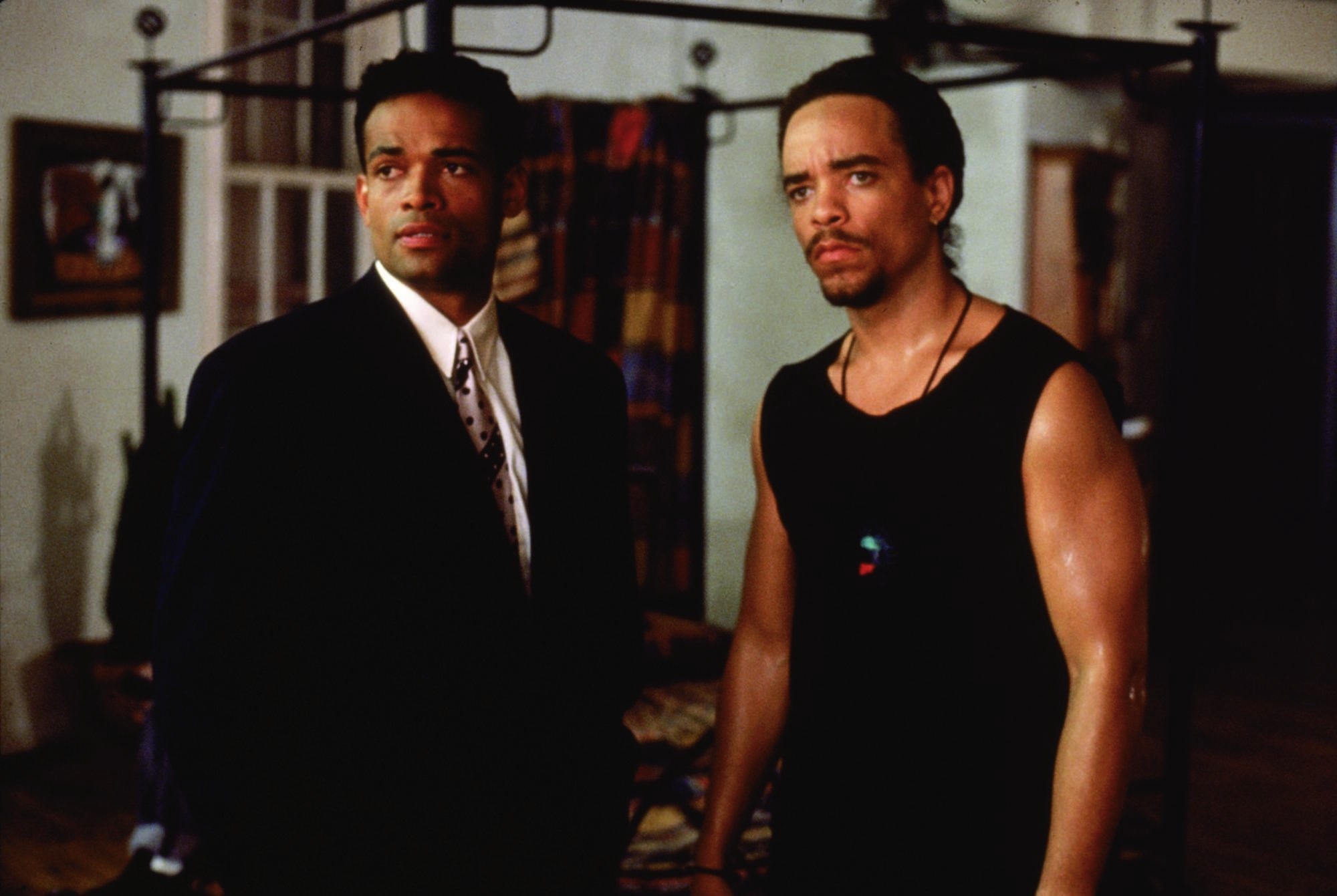 (Mario Van Peebles and Ice-T in New Jack City)
From his wild toilet audition came a successful acting career. New Jack City would go on to become a cult classic. And Ice-T would continue to star in films like Ricochet (1991) and Trespass (1992). His biggest success came on television, with a starring role as Detective Odafin "Fin" Tutuola on Law & Order: Special Victims Unit.
He's also been nominated for numerous awards for his acting work, both in film and on television. And it all began, one fateful day, on a non-descript toilet.

---
You Might Also Like:
Actor Story | How Ed O'Neill Landed His Breakout Role
---