Matt Damon Profile
The Versatile Talent Who Conquered Hollywood
(By Carmichael Phillips)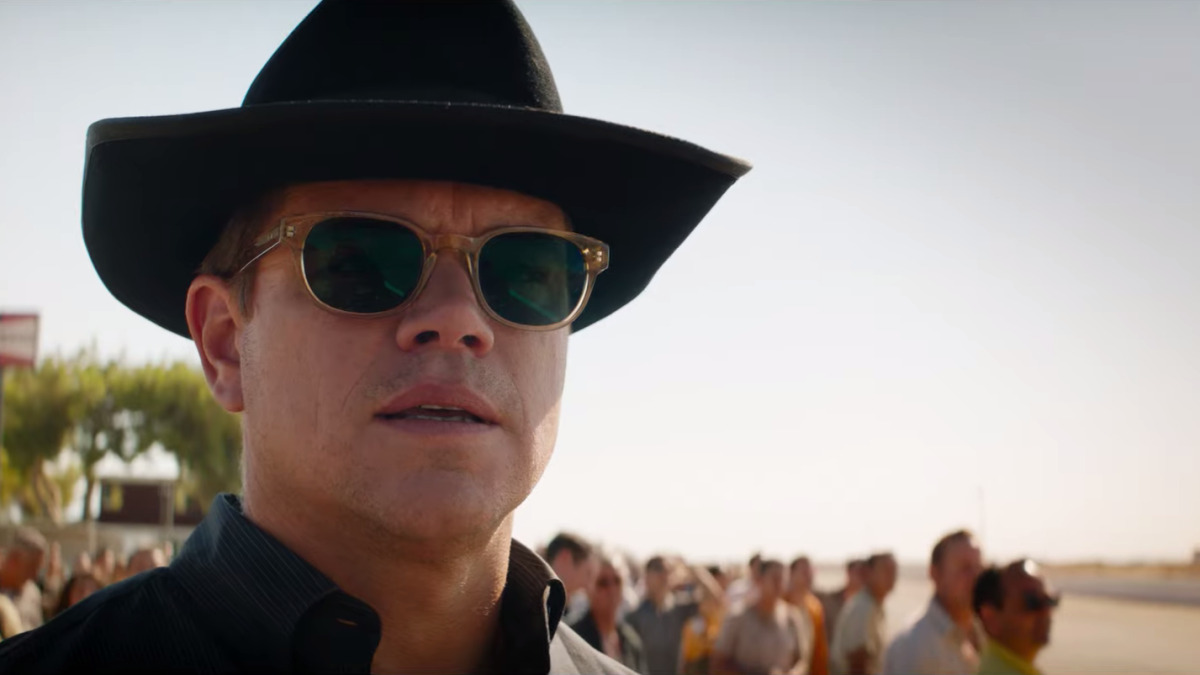 (Matt Damon in Ford v Ferrari)
Matt Damon Vital Statistics:
Full Name: Matthew Paige Damon
Date of Birth: October 8, 1970
Place of Birth: Cambridge, Massachusetts, United States
Height: Approximately 5 feet 10 inches (178 cm)
Eye Color: Blue
Hair Color: Brown
Spouse: Luciana Bozán Barroso (married since 2005)
Children: Matt Damon and his wife Luciana have four daughters together: Alexia, Isabella, Gia, and Stella.Top of Form
In the constellation of Hollywood stars, few shine as brightly and consistently as Matt Damon. With a career spanning decades, Damon has become a household name, celebrated for his acting prowess, versatility, and commitment to both blockbuster entertainment and thought-provoking cinema. In this profile article, we'll take a closer look at the life, career, and enduring impact of actor Matt Damon.
Early Life and Humble Beginnings
Born on October 8, 1970, in Cambridge, Massachusetts, Matthew Paige Damon grew up in a close-knit family. As a child, he showed an early interest in acting, appearing in school plays and developing a passion for storytelling. This early fascination would eventually lead him to pursue a career in the entertainment industry.
Breakthrough with "Good Will Hunting"
Matt Damon's career breakthrough came in 1997 when he co-wrote and starred in "Good Will Hunting" alongside his childhood friend, Ben Affleck. The film, directed by Gus Van Sant, earned Damon and Affleck an Academy Award for Best Original Screenplay. It catapulted Damon into the limelight, establishing him as a talented actor and screenwriter.
Versatility Across Genres
One of Damon's most remarkable attributes as an actor is his versatility. He effortlessly navigates a wide range of genres, from gripping dramas like "The Talented Mr. Ripley" (1999) and "The Departed" (2006) to action-packed blockbusters like the "Jason Bourne" series and "The Martian" (2015), for which he received his first Academy Award nomination for Best Actor.
Collaboration with Legendary Directors
Throughout his career, Damon has had the privilege of working with some of the most renowned directors in the industry. His collaborations with directors like Steven Spielberg ("Saving Private Ryan," 1998), Martin Scorsese ("The Departed," 2006), and Ridley Scott ("The Martian," 2015) have not only showcased his acting prowess but have also resulted in critically acclaimed films.
Humanitarian Efforts and Social Activism
Beyond the silver screen, Matt Damon is known for his philanthropic endeavors. He co-founded Water.org, an organization dedicated to providing clean and safe drinking water and sanitation to people in developing countries. His commitment to this cause has earned him respect beyond the realm of entertainment.
Family Life and Values
In contrast to the glitz and glamour of Hollywood, Damon has managed to maintain a relatively private personal life. He married Luciana Bozán Barroso in 2005, and the couple has four daughters. Damon's grounded and family-oriented approach to life has endeared him to fans and peers alike.
Matt Damon's journey from a young actor with dreams of making it in Hollywood to becoming an international film icon is a testament to his talent, determination, and authenticity. His ability to seamlessly transition between genres and deliver compelling performances has solidified his status as one of Hollywood's most respected and beloved actors.
Whether he's portraying a rogue spy, a brilliant mathematician, or a stranded astronaut, Damon's dedication to his craft shines through in every role. His storytelling abilities, combined with his humanitarian efforts, make him not only a cinematic force to be reckoned with but also a role model for aspiring actors and a beacon of hope for those in need around the world. In an industry often marked by change, Matt Damon's enduring star continues to shine brightly, captivating audiences and leaving an indelible mark on the world of cinema.