Don Cheadle Profile
The Multifaceted Actor Who Transcends Boundaries
(By Carmichael Phillips)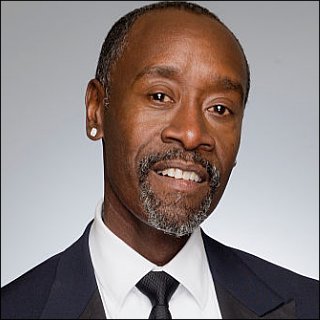 ---
Don Cheadle Vital Statistics
Full Name: Donald Frank Cheadle Jr.
Date of Birth: November 29, 1964
Place of Birth: Kansas City, Missouri, USA
Height: Approximately 5 feet 8 inches (173 cm)
---
In the realm of Hollywood, few actors possess the remarkable versatility, charisma, and genuine passion for their craft quite like Don Cheadle. Over the span of his illustrious career, Cheadle has become an icon in the entertainment industry, known not only for his exceptional acting skills but also for his advocacy, activism, and unwavering dedication to telling meaningful stories. In this profile article, we take a closer look at the life and career of the extraordinary actor, Don Cheadle.
Early Life and Education
Born on November 29, 1964, in Kansas City, Missouri, Don Cheadle grew up in a family that valued education and cultural awareness. His parents, both teachers, instilled in him a love for learning and a deep appreciation for the arts. Cheadle's early exposure to theater and film sparked his interest in acting, setting the stage for a career that would span decades.
Cheadle attended the California Institute of the Arts (CalArts), where he honed his acting skills and earned a Bachelor of Fine Arts degree. His time at CalArts served as the foundation for a career that would see him grace the stages and screens of theaters worldwide.
A Career Marked by Excellence
Don Cheadle's career in Hollywood is nothing short of extraordinary. He made his debut in the 1985 film "Moving Violations" and steadily built his reputation with a string of supporting roles in various television shows and films. However, it was his breakthrough role as Mouse in "Devil in a Blue Dress" (1995) that catapulted him into the limelight.
Cheadle's ability to disappear into his characters is his signature strength. Whether portraying a smooth-talking con artist in "Out of Sight" (1998), the brave and principled hotel manager in "Hotel Rwanda" (2004), or the charismatic superhero War Machine in the Marvel Cinematic Universe, Cheadle's performances are consistently powerful, nuanced, and unforgettable.
Activism and Advocacy
Beyond the silver screen, Don Cheadle is renowned for his tireless advocacy and activism. He uses his platform to shed light on pressing issues such as climate change, social justice, and humanitarian crises. His 2007 documentary, "Darfur Now," highlighted the plight of the people in Darfur and earned him an Academy Award nomination for Best Documentary Feature.
Cheadle has also been a vocal advocate for racial equality in Hollywood, advocating for more diverse and inclusive representation both in front of and behind the camera. His commitment to social and environmental causes has earned him recognition and respect far beyond the entertainment industry.
Personal Life
Don Cheadle is a private individual who keeps his personal life out of the spotlight. He married his longtime partner, actress Bridgid Coulter, in 1992, and the couple has two daughters. Despite his busy career, Cheadle values his family life and keeps a low profile when not in the public eye.
Legacy and Future Endeavors
As Don Cheadle continues to make his mark on Hollywood, his legacy as an actor and advocate for change is undeniable. His remarkable ability to bring complex characters to life and his unwavering commitment to social and environmental causes make him a true trailblazer in the entertainment industry.
Looking ahead, Cheadle shows no signs of slowing down. His future endeavors are sure to be as captivating and impactful as his past work, leaving audiences eagerly anticipating each new project he undertakes.
In Don Cheadle, we find not only a gifted actor but also a compassionate and socially conscious individual who uses his influence to make the world a better place. With a career marked by excellence and a heart dedicated to activism, Cheadle's contributions to both film and society continue to inspire and captivate audiences worldwide.