Liam Neeson Profile
(By Carmichael Phillips)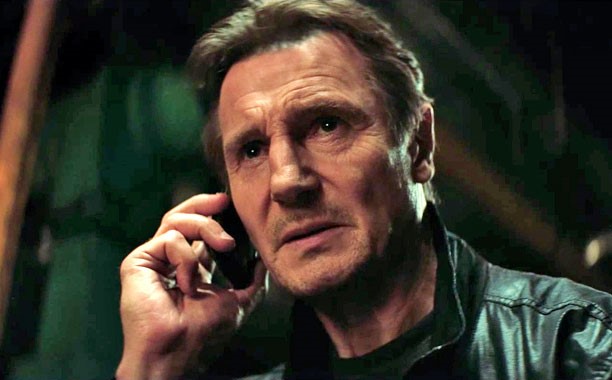 (Liam Neeson)
Vital Statistics:
Full Name: Liam John Neeson
Date of Birth: June 7, 1952
Place of Birth: Ballymena, County Antrim, Northern Ireland
Height: Approximately 6 feet 4 inches (193 cm)
Weight: Approximately 225 lbs (102 kg)
Eye Color: Blue
Hair Color: Light Brown
Nationality: Irish
Liam Neeson, a name synonymous with talent, depth, and versatility, has left an indelible mark on the world of acting. From portraying iconic characters onscreen to displaying unwavering resilience in real life, Neeson's journey is one of profound growth, challenges, and unyielding dedication. This profile article delves into the life, career, and remarkable attributes of the Irish actor who has captured hearts worldwide.
Early Life and Beginnings
Liam John Neeson was born on June 7, 1952, in Ballymena, County Antrim, Northern Ireland. Raised in a modest household, his early life was marked by a combination of interest in both acting and sports. Neeson's journey into acting began when he joined the Lyric Players' Theatre in Belfast, where he honed his craft and realized his true passion.
The Rise to Stardom
Neeson's rise to stardom was gradual, with his breakthrough coming in the form of the emotionally charged film "Schindler's List" (1993), directed by Steven Spielberg. His portrayal of Oskar Schindler showcased not only his acting prowess but also his ability to convey complex emotions with subtlety and authenticity. This performance earned him an Academy Award nomination and solidified his reputation as a force to be reckoned with in Hollywood.
Versatility Personified
Neeson's career has been defined by his remarkable versatility. From intense dramas like "Kinsey" (2004) to action-packed blockbusters like the "Taken" series (2008-2014), Neeson has effortlessly transitioned between genres, proving that his acting range knows no bounds. His portrayal of Jedi Master Qui-Gon Jinn in "Star Wars: Episode I – The Phantom Menace" (1999) added yet another layer to his eclectic filmography.
Beyond the Silver Screen
While Neeson's accomplishments in cinema are undeniable, his personal journey has been marked by both triumph and heartache. The tragic death of his wife, Natasha Richardson, in 2009 thrust him into the spotlight for reasons beyond his career. His handling of the loss with grace and resilience resonated with many, highlighting his ability to balance his public persona with the challenges life throws his way.
A Voice to Remember
Neeson's commanding voice has become iconic, lending gravitas to documentaries, animated films, and narrations. His voice work, including his portrayal of Aslan in "The Chronicles of Narnia" series, has enriched his filmography and cemented his status as a multifaceted talent.
Continued Relevance and Impact
Despite his enduring success, Neeson has never shied away from embracing new opportunities and evolving as an artist. Recent roles, such as in the action-thriller "The Commuter" (2018) and the crime drama "Widows" (2018), attest to his ability to engage audiences across generations.
Liam Neeson's journey from his early days in Belfast to his iconic status in Hollywood is a testament to his dedication, versatility, and authenticity. He embodies the spirit of an artist who not only takes on diverse roles but also faces life's challenges head-on. His career continues to be a source of inspiration, reminding us that the pursuit of excellence is a lifelong endeavor, whether on the silver screen or in the twists and turns of our personal lives.