Katharine Hepburn Profile
The Indomitable Spirit of Hollywood
(By Carmichael Phillips)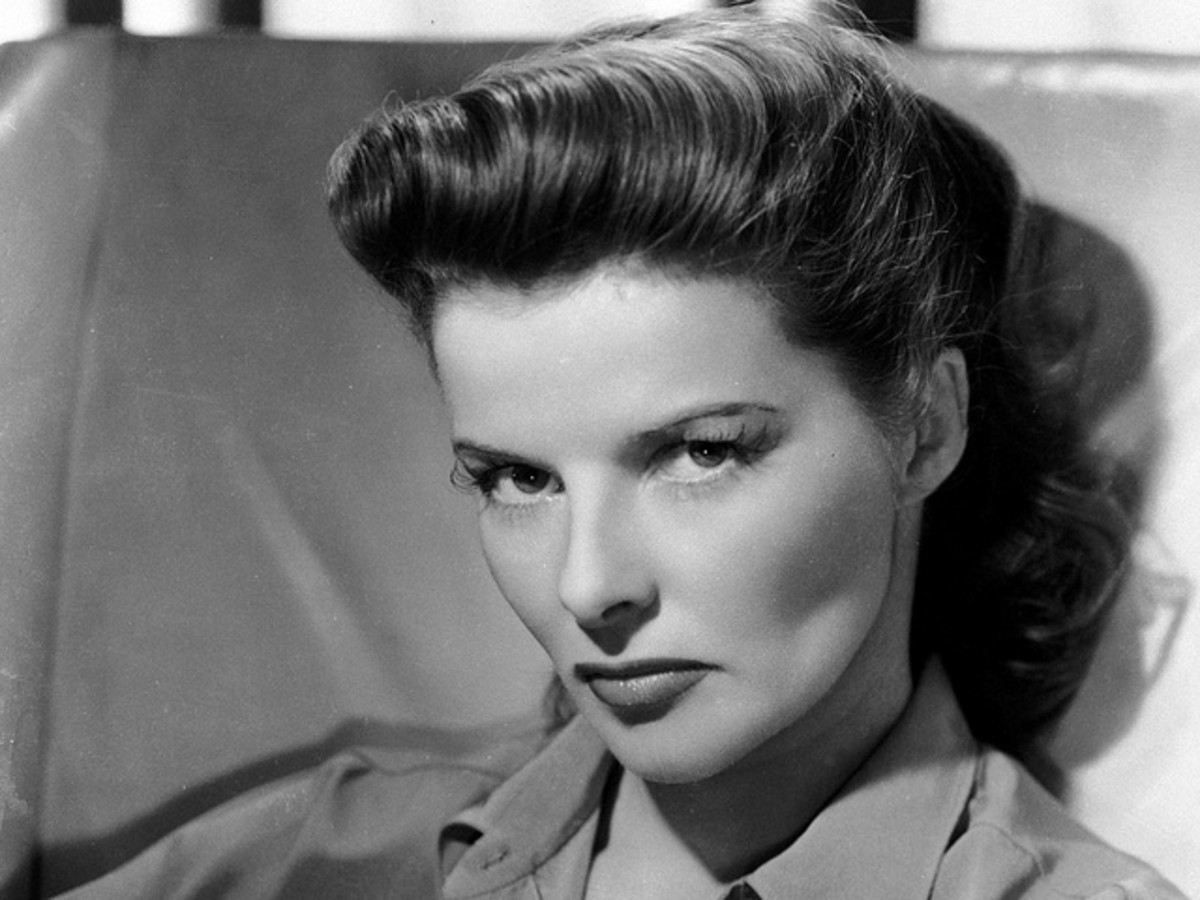 (Katharine Hepburn)
Vital Statistics
Full Name: Katharine Houghton Hepburn
Date of Birth: May 12, 1907
Date of Death: June 29, 2003
Age: She lived to be 96 years old
Place of Birth: Hartford, Connecticut, United States
Height: Approximately 5 feet 7.5 inches (171 cm)
Eye Color: Green
Hair Color: Brown (although she was known to change her hair color for roles)
Nationality: American
Katharine Hepburn, an embodiment of strength, elegance, and unwavering determination, etched her name in the annals of Hollywood history as one of the most iconic and influential actresses of all time. Her remarkable career, characterized by fierce independence and a unique acting style, not only challenged conventions but also redefined the role of women in film.
Early Life and Defying Norms
Born on May 12, 1907, in Hartford, Connecticut, Katharine Houghton Hepburn was raised in an environment of privilege and intellectual curiosity. Her unconventional upbringing and strong-willed parents nurtured her individuality and fearlessness. This upbringing would later serve as the foundation for her dynamic on-screen presence and refusal to conform to Hollywood standards.
Fiercely Independent
Hepburn's early years were marked by her willingness to challenge societal norms. Her first film role in "A Bill of Divorcement" (1932) showcased her unapologetic intensity and captivating charisma. Unlike the glamorous stars of her time, Hepburn's straightforward attitude, preference for pants, and refusal to pander to traditional expectations set her apart.
The Golden Years of Cinema
The 1930s and 1940s were a period of immense growth for Hepburn's career. Collaborations with Spencer Tracy in films like "Woman of the Year" (1942) and "Adam's Rib" (1949) highlighted her knack for dynamic chemistry and comedic timing. Her performance in "The Philadelphia Story" (1940) not only reaffirmed her mastery but also earned her an Academy Award.
A Pinnacle of Success
The 1950s saw a decline in Hepburn's popularity, but she rose above it with her legendary comeback in "The African Queen" (1951), earning her a second Academy Award. Hepburn's refusal to be pigeonholed led her to roles that celebrated her range and talent, including "Guess Who's Coming to Dinner" (1967) and "The Lion in Winter" (1968), for which she won her third Oscar.
Champion of Women's Empowerment
Beyond her on-screen achievements, Hepburn's advocacy for women's rights and individuality solidified her legacy as a trailblazer. Her self-assured demeanor and commitment to gender equality were ahead of her time, earning her respect as not just an actress, but also a symbol of empowerment.
Legacy and Enduring Influence
Katharine Hepburn's impact is felt across generations. Her unapologetic authenticity, unparalleled wit, and ability to navigate complex characters resonate with audiences of all ages. Her four Academy Awards for Best Actress stand as a testament to her unparalleled talent, while her 12 nominations underscore her consistent excellence.
As a true maverick of her era, Hepburn's legacy shines as a beacon of courage and individuality. She challenged norms, defied expectations, and left an indelible mark on cinema history. Katharine Hepburn, the woman who wore trousers and wielded her talents with unflinching grace, remains an inspiration not only for actors but for anyone who dares to dream big and live life on their own terms.