Ryan Gosling Profile
Unveiling the Enigmatic Star's Journey from Mouseketeer to Hollywood Icon
(By Carmichael Phillips)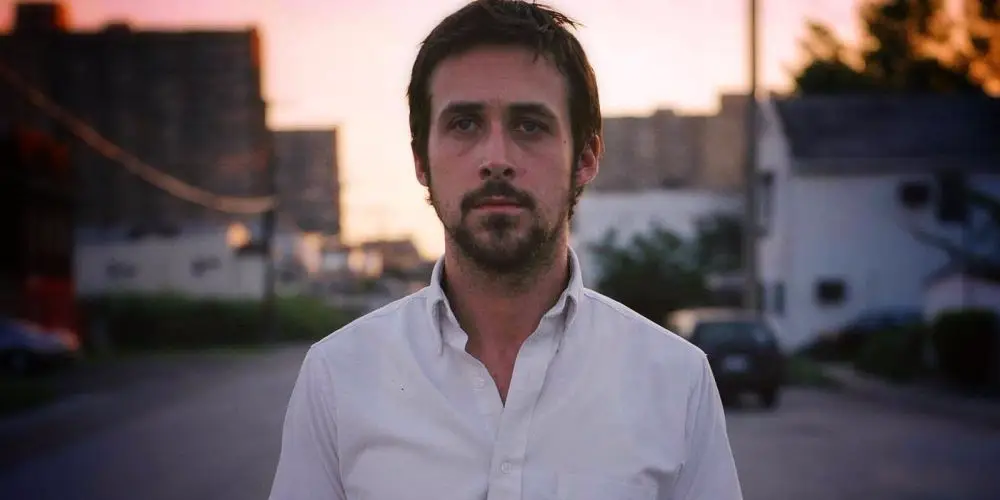 (Ryan Gosling)
Vital Statistics:
Full Name: Ryan Thomas Gosling
Date of Birth: November 12, 1980
Place of Birth: London, Ontario, Canada
Height: Approximately 6 feet 0 inches (183 cm)
Weight: Information not widely available, but he generally maintains a lean physique
Eye Color: Blue
Hair Color: Blond (though he has been known to change his hair color for various roles)
Nationality: Canadian
Ryan Gosling, the Canadian heartthrob with a magnetic screen presence, has evolved from a child star on Disney's "Mickey Mouse Club" to a celebrated actor, director, and musician in Hollywood. With his striking looks, versatile acting abilities, and penchant for choosing unique and challenging roles, Gosling has captured the hearts of audiences worldwide. This profile article delves into the multi-faceted career of Ryan Gosling, tracing his path from humble beginnings to becoming a true icon of the silver screen.
Early Life and Humble Beginnings
Ryan Thomas Gosling was born on November 12, 1980, in London, Ontario, Canada. Raised by devoutly artistic parents, he discovered his passion for performing at a young age. Gosling's journey in show business began with his enrollment in a local dance school, where he honed his skills in tap and jazz. His early exposure to the world of entertainment laid the foundation for what would become a remarkable career.
From Mouseketeer to Rising Star
Gosling's first taste of fame came when he joined the cast of Disney's "The Mickey Mouse Club" in the early 1990s, alongside fellow future stars like Justin Timberlake and Britney Spears. This experience not only provided him with valuable on-screen training but also introduced him to the pressures and demands of the industry at an impressionable age.
After his Disney stint, Gosling transitioned into television, landing roles in popular shows like "Goosebumps" and "Breaker High." Despite early successes, he was determined to break free from his heartthrob image and showcase his acting prowess in more challenging roles.
Breaking Out with Indie Gems
In 2001, Gosling made a pivotal career move by starring in the independent film "The Believer." His portrayal of a young Jewish man who becomes a Neo-Nazi garnered critical acclaim and marked him as an actor to watch. This breakthrough role demonstrated his willingness to tackle complex characters and engage with thought-provoking narratives.
Gosling's ascent continued with his remarkable performance in "Half Nelson" (2006), where he played a troubled inner-city teacher battling addiction. His ability to convey vulnerability and depth earned him an Academy Award nomination for Best Actor, solidifying his reputation as a formidable talent.
Champion of Versatility
One of Gosling's defining features is his versatility. He seamlessly shifts between genres and characters, from the romantic lead in "The Notebook" (2004) to the enigmatic and violent driver in "Drive" (2011), and from the ambitious jazz musician in "La La Land" (2016) to the emotionally distant loner in "Blade Runner 2049" (2017). His chameleon-like ability to inhabit a wide array of roles has kept audiences intrigued and industry insiders impressed.
Beyond Acting: Auteur and Musician
Gosling's artistic pursuits extend beyond acting. In 2014, he made his directorial debut with "Lost River," a fantasy-drama that showcased his unique visual sensibilities. The film, while divisive among critics, demonstrated his willingness to take creative risks and explore new avenues.
Additionally, Gosling is a skilled musician and played a pivotal role in the formation of the indie rock band Dead Man's Bones. His passion for music adds yet another layer to his multi-dimensional artistic persona.
Ryan Gosling's journey from a child star on Disney's "Mickey Mouse Club" to a critically acclaimed actor and multi-talented artist is a testament to his unwavering dedication to his craft. With a knack for choosing diverse and challenging roles, he has captivated audiences and earned respect in the competitive world of Hollywood. As he continues to evolve as an actor, director, and musician, one thing remains clear: Ryan Gosling is a true icon whose impact on the entertainment industry will be felt for generations to come.