Ben Affleck Profile
From Rising Star to Hollywood Renaissance Man
(By Carmichael Phillips)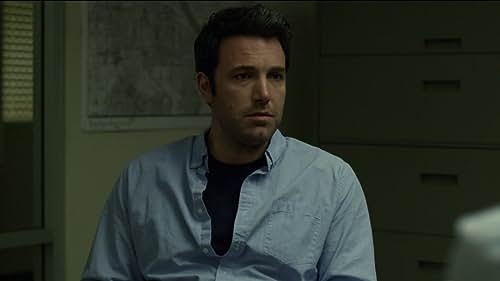 Ben Affleck Vital Statistics:
Full Name: Benjamin Géza Affleck-Boldt
Date of Birth: August 15, 1972
Place of Birth: Berkeley, California, United States
Height: Approximately 6 feet 4 inches (193 cm)
Eye Color: Hazel
Hair Color: Brown
Spouse: Ben Affleck was previously married to actress Jennifer Garner. They were married from 2005 to 2018 and have three children together: Violet, Seraphina, and Samuel.
In the fickle world of Hollywood, few actors have experienced the highs and lows, and ultimately, the triumphant comebacks that Ben Affleck has navigated throughout his career. A multifaceted talent, Affleck has worn many hats in the entertainment industry, from acclaimed actor and director to screenwriter and producer. In this profile article, we'll delve into the life, career, and enduring impact of the versatile and resilient Ben Affleck.
Early Life and Beginnings
Benjamin Géza Affleck-Boldt was born on August 15, 1972, in Berkeley, California. Raised in Cambridge, Massachusetts, he and his younger brother, Casey Affleck, grew up in a household that fostered their love for the arts. Affleck's early exposure to acting and film paved the way for his future career in Hollywood.
Breakthrough with "Good Will Hunting"
Affleck's breakthrough came in 1997 with the release of "Good Will Hunting," a film he co-wrote with his childhood friend, Matt Damon. Not only did they win an Academy Award for Best Original Screenplay, but the film also propelled Affleck and Damon to stardom. This success marked the beginning of a career filled with highs and lows.
Versatility as an Actor
Over the years, Ben Affleck has showcased his acting prowess in a diverse range of roles. He's portrayed everything from a charismatic bank robber in "The Town" (2010) to a brooding Batman in "Batman v Superman: Dawn of Justice" (2016). His performances have garnered critical acclaim and commercial success, solidifying his status as a versatile leading man.
Directorial Success
One of the most remarkable chapters in Affleck's career is his transition to directing. He gained widespread recognition as a director with films like "Gone Baby Gone" (2007), "The Town" (2010), and "Argo" (2012). The latter earned him an Academy Award for Best Director and a Best Picture win.
Personal Struggles and Resilience
Despite his professional successes, Ben Affleck has faced personal challenges, including struggles with alcohol addiction and a highly publicized divorce. However, his resilience and commitment to self-improvement have been inspirational. Affleck's openness about his battles has allowed him to connect with fans on a personal level.
Humanitarian Efforts
Beyond the entertainment industry, Ben Affleck is known for his philanthropic endeavors. He co-founded the Eastern Congo Initiative, an organization dedicated to supporting the people of Eastern Congo. His humanitarian work has earned him recognition for his commitment to social causes.
Family Life and Values
Affleck's family life has also played a significant role in his personal journey. He has three children, Violet, Seraphina, and Samuel, from his marriage to Jennifer Garner. His dedication to his children and co-parenting efforts reflect his commitment to family values.
Ben Affleck's career is a testament to resilience, talent, and the ability to reinvent oneself in the face of adversity. From his early success with "Good Will Hunting" to his transformation into an acclaimed director and his candid approach to personal struggles, Affleck has continuously evolved and grown both as an artist and as a person.
His impact on Hollywood extends beyond the silver screen. He is not only a celebrated actor and director but also a symbol of hope and perseverance. As Ben Affleck continues to shape his legacy in the entertainment industry, his story serves as a reminder that success is not measured solely by achievements but also by one's ability to overcome challenges and emerge stronger on the other side.