Actor Stories: 
Michael Clarke Duncan Allegedly Lied on His Résumé to Get His Big Break at Age 42! 
He left behind an incredible legacy, and an unbelievable actor story
(by Carmichael Phillips)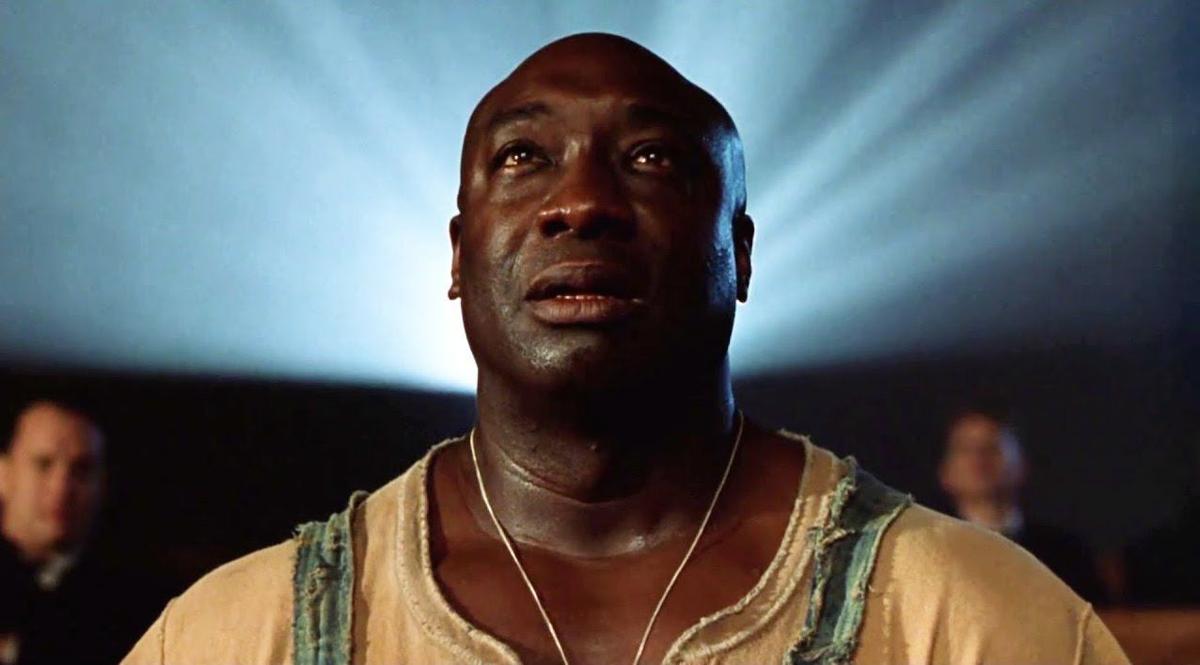 (Michael Clarke Duncan in The Green Mile, 1999)
The late Michael Clarke Duncan (December 10, 1957 – September 3, 2012) committed a cardinal sin for an actor in the early days of his acting career. He allegedly lied on his résumé.

He used boldface, outrageous fabrications on his acting résumé. But he was so charming and so likeable that he got away with it!
Or maybe it was because, standing at 6'5 and weighing over 300 lbs., he was too intimidating to be questioned about the accuracy of his work history.
At any rate he got away with lying. And he went on to have a pretty phenomenal career; one that featured an Academy Award nomination.
Wait! Let's back up and start at the beginning.
Background 
Michael Clarke Duncan was born in Chicago, Illinois. He always had the itch to get into acting. As an adult, the once aspiring athlete-turned-actor moved to Los Angeles and decided to test the waters.

Duncan Fabricated His Acting Résumé
Acting gigs did not materialize in the early days of Duncan's career. He soon found himself using his dominant physique for security guard jobs rather than for acting.
According to his friend, actor Michael Jai White, Duncan was poor and homeless. His usual dwelling consisted of sleeping on a friend's couch, when he wasn't living inside his storage unit rental.
But White saw something special in Duncan and suggested he focus on acting.
"I said to Mike one day, 'Man you should really get into acting', because he had this gregarious personality," said White.
Duncan demurred, but White was persistent. As he explained in an interview with VladTV, he pressured Michael Clarke Duncan to take headshots to get his career started. 
And as for his résumé? White told Duncan to borrow his already extensive acting résumé. That's right! According to White, Duncan was actually using a fraudulent acting résumé.
"I gave Mike my (acting) résumé. I'm like, 'Nobody's gonna care. Nobody's gonna check out this résumé (for accuracy).' We changed one word, from (the name) White to Duncan. That's all it was," explained White.
"And I said (to Duncan), 'Because of your personality, people are going to like you because of that."

Michael Clarke Duncan's Career Takes Off 
Duncan soon began to get acting work using Michael Jai White's résumé. In 1998, he made appearances in films like Bulworth and A Night at the Roxbury. Most importantly, he landed a role in the blockbuster film Armageddon, starring Bruce Willis.
On the set of Armageddon, Duncan managed to strike up a friendship with the film's lead. That friendship would prove to be a pivotal connection. Willis influenced Duncan's ability to land his breakthrough role.
Duncan Get His Big Break at 42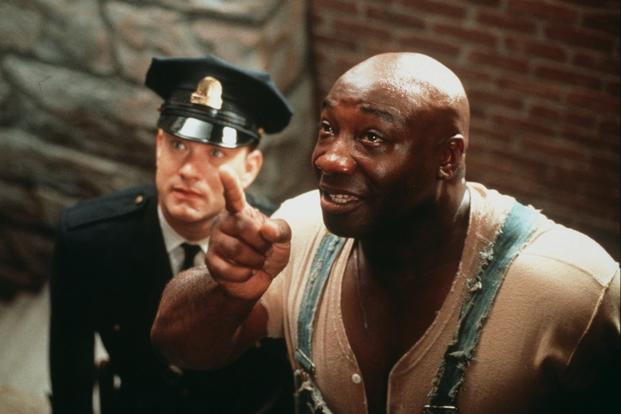 In 1999, Duncan played the gentle giant, John Coffey, in the Frank Darabont film The Green Mile. Starring alongside Tom Hanks was quite a moment for the affable actor. But the pressure to perform with one of Hollywood's greatest actors did not cause Duncan to shrink.
His performance in The Green Mile led to an Academy Award Nomination for Best Actor in a Supporting Role and a Golden Globe Nomination for Best Performance by an Actor in a Supporting Role in a Motion Picture.
Other roles followed. Duncan performed in the early 2000's in movies like The Whole Nine Yards (2000), See Spot Run (2001), Planet of the Apes (2001), The Scorpion King (2002), Daredevil (2003) and in the 2006 comedy Talladega Nights: The Ballad of Ricky Bobby, as Lucius Washington.

Duncan's Wild Ride and Final Destination 
Michael Clarke Duncan's story is one of the wildest we've covered. To be sure, Duncan fabricating his résumé is not a wise move for any actor, considering you might get caught and castigated. It is also not what made Duncan successful as an actor. His success was due largely to his talent, unique physique and amazing personality.
Yet, it is fascinating how an actor can make an ill-advised and risky decision to push a phony résumé and end up reaching such career heights. It was a truly wild ride.
Unfortunately, his ride was cut short with his untimely death in 2012. Duncan died in Los Angeles from complications from a heart attack. He was 54 years old.
But he left behind an incredible legacy, and an unbelievable actor story.

---
You Might Also Like:
Actor Stories: How Aaron Paul Got His Big Break
---