ACTOR STORY
How Rashida Jones Almost Gave Up on Acting
'It felt like a waste of time to keep doing this over and over again'
(by Carmichael Phillips)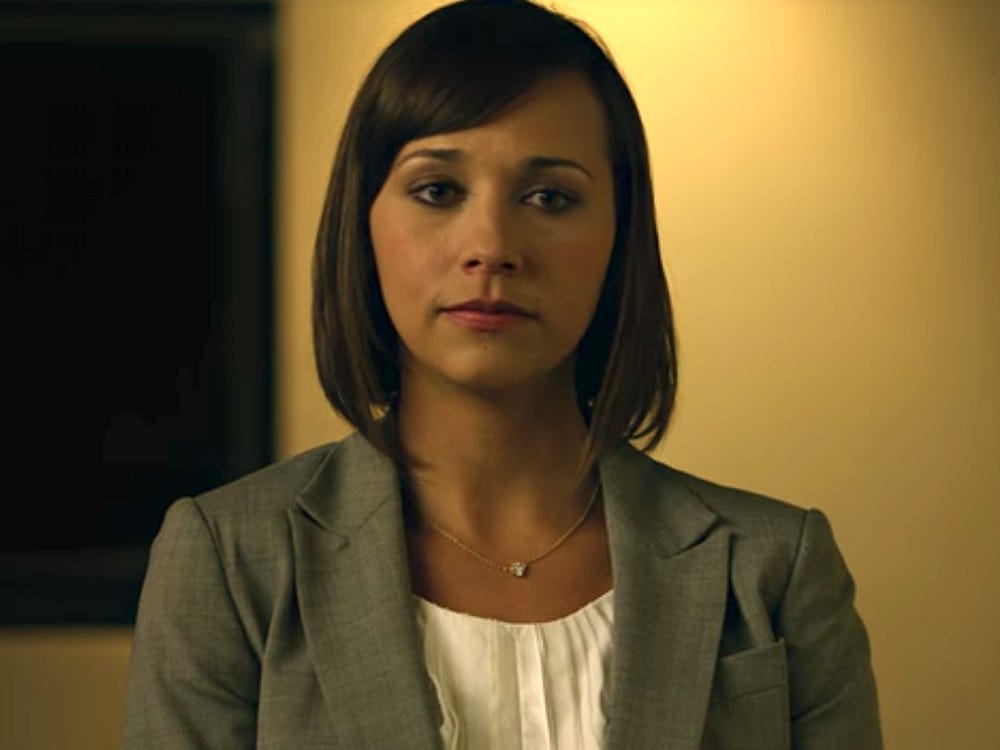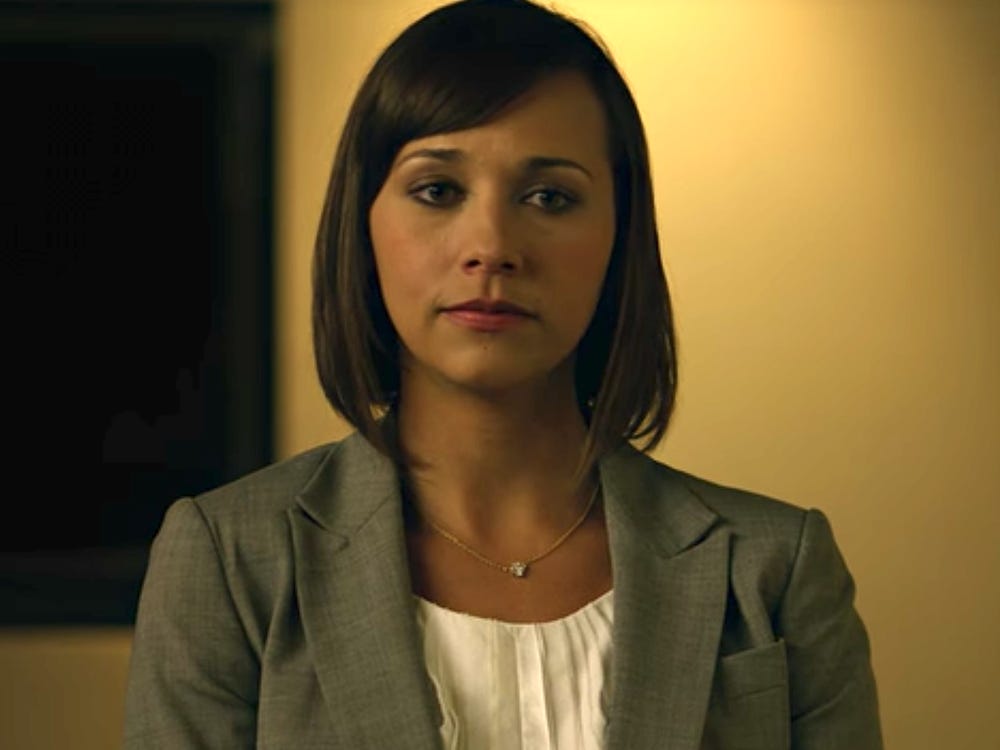 (Rashida Jones in The Social Network)
Ok, fine! Rashida Jones' entertainment origins are probably far, far more opulent than yours. Sure, her father is a legendary music producer. Sure, her mother was a Golden-Globe winning actress. And sure, she rubbed elbows with some of Hollywood's elite before she ever even thought about getting into acting.

But that doesn't mean Rashida's acting journey was a cake walk. In fact, her story is very similar to the story experienced by most successful actors: early struggles, disappointments, let-downs, periodic bouts with feelings of aimlessness and long periods of self-doubt.
Then…a big break that validates all those years of perseverance and patience.
---
RELATED
How John Krasinski Almost Gave Up On Acting

---
"I was like 30…maybe 31 (years of age), and there was some other looming acting strike that was about to happen. And I said to myself, I'm going to do a couple of more auditions, and then I'm going to look at this application for grad school a lot more seriously," Jones explained in an interview with Off Camera.

"I just felt like…and I'm sure a lot of actors feel this way…I just felt like, you know…I'm like, pretty smart and pretty resourceful. It felt like a waste of time to, like, keep doing this thing over and over again, and not getting work."
"And then, what are you doing in the meantime. You're just…you're just and out-of-work actor. It just felt like a waste of the education that my parents paid for, and (a waste of) my time and my resources."
---
"I was also thinking about going back to school. And then, you know, I got a break"
---
Her parents, by the way, are legends. Her mom was Peggy Lipton, the actress who played Julie Barnes on the hit 70's crime drama, The Mod Squad, and Norma Jennings in the ABC drama, Twin Peaks.
Her dad is one of the great musical geniuses of all-time, Quincy Jones. He was the producer most responsible for Michael Jackson's greatest work and his off-the-charts success; albums like Thriller (1982) and Bad (1987).

Still, her famous name and famous parents were not enough for Hollywood to roll out the red carpet for Rashida. She had to grind it out like most actors do. And she felt like giving up the way most actors do, at times. That is, until destiny happened.
"And so, I thought, you know, maybe…I was co-producing a movie at the time and I was also thinking about going back to school and maybe getting a degree in public policy or law or business. And then, you know, I got a break."
Her break: landing a recurring role on the acclaimed sitcom, The Office.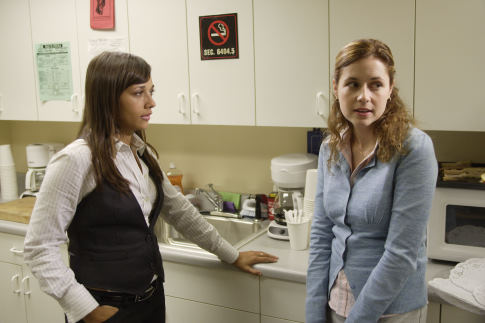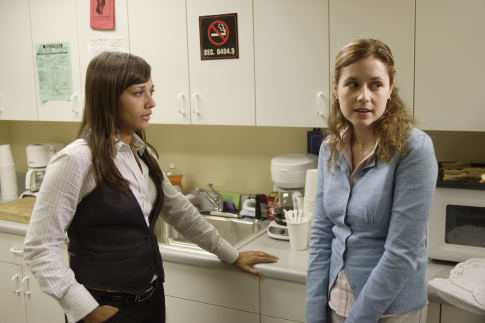 (Rashida Jones in The Office)
"And that's really the only thing that brought me back (into acting) was, The Office."
Landing the role of Karen Filipelli on the NBC comedy series, changed everything for Jones. That break effectively ended her plans for going back to school and helped her launch her flourishing career; a career so successful that it has allowed her to come out of the shadows of her famous parents and become a force in her own right.
Her Office role led to a starring role on NBC's Parks and Recreation and TBS' Angie Tribeca, and appearances in movies like The Social Network (2010).

---
You Might Also Like:
Jenna Fischer Recalls Her First Day in Hollywood, as an Aspiring Actress
---