ACTOR STORY
Issa Rae Creates a Role…and Casts Herself!
Actors today have more power over their careers than ever before. The Issa Rae story is proof of this.

(by Carmichael Phillips)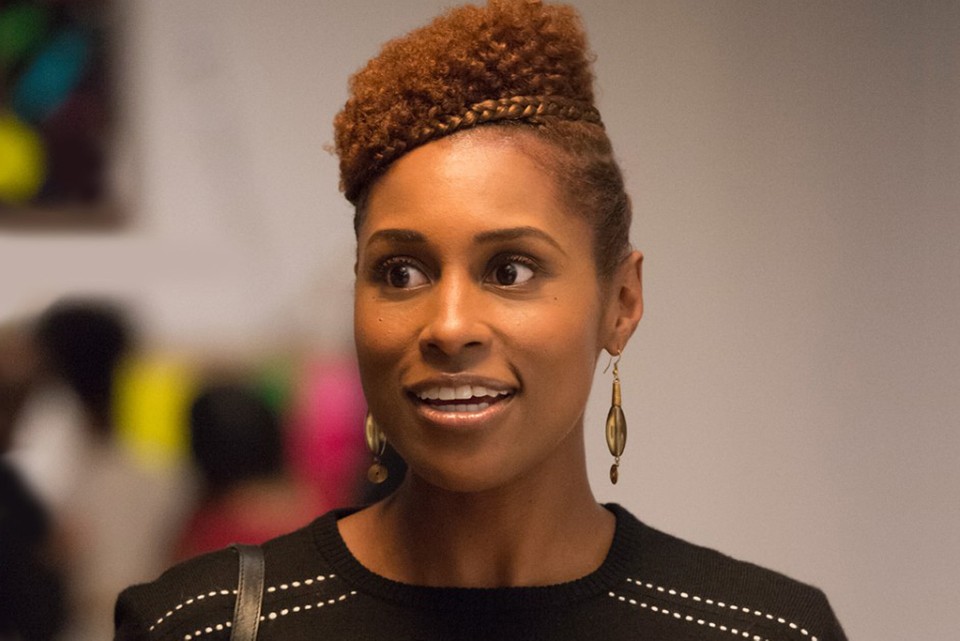 (Issa Rae)
There is no excuse for an actor to feel stagnant in this day and age. There are simply too many ways for an actor to do for themselves what others will not do for them.

Hollywood won't create roles that fit your profile? Create them yourself!
Hollywood won't cast you in roles that you are suitable for? Cast yourself!
The Story of Issa Rae
Consider the story of Issa Rae. This daughter of an African father (from Senegal) and an African-American mother (from Louisiana) experienced a culture shock early in her life. Her family moved from Potomac, Maryland, where she grew up around activities that some might identify as culturally "white", activities like swimming and hockey. She had adapted to having white friends and was exposed to Jewish traditions.

As a teenager, her family moved to Los Angeles, where she attended a predominately African American school. She was in for a rude awakening when she discovered that the activities she engaged in that were considered culturally "white" were frowned upon by her new African American friends. She was ridiculed for her style, her interests, even her manner of speaking.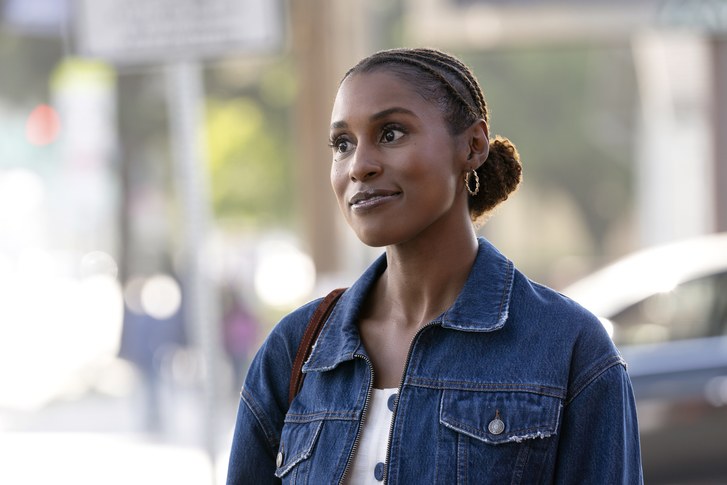 (Issa Rae in Insecure)
This culture shock would shape her understanding of the world and her place in it, and provide her with the inspiration to create the stories that would launch her successful career as an actress, writer and producer.

Issa Rae creates a role…and casts herself!
It's a well-known fact that there is a disparity in Hollywood when it comes to roles and work. In fact, as many as two-thirds of all speaking roles, particularly starring roles, are made for men, while one-third are for women. For women of color, on-screen representation is even worse. It's worse still for women with Issa Rae's profile: a dark-skinned African American woman who arguably does not possess the model-like appearance of a Halle Berry or a Kerry Washington.

So, how did Issa Rae overcome this lack of casting opportunities?
She cast herself, of course!
While attending Stanford University, Rae wrote, starred-in and produced plays and mock reality series. One such series was called Awkward Black Girl.
Drawing on the culture shocks and racial experiences of her childhood, Rae, along with Tracy Oliver, continued Awkward Black Girl as a YouTube webseries. Issa Rae cast herself as the lead character, J, a self-described 'awkward and black' girl who finds herself dealing with a series of uncomfortable situations.

Issa Rae makes herself into a star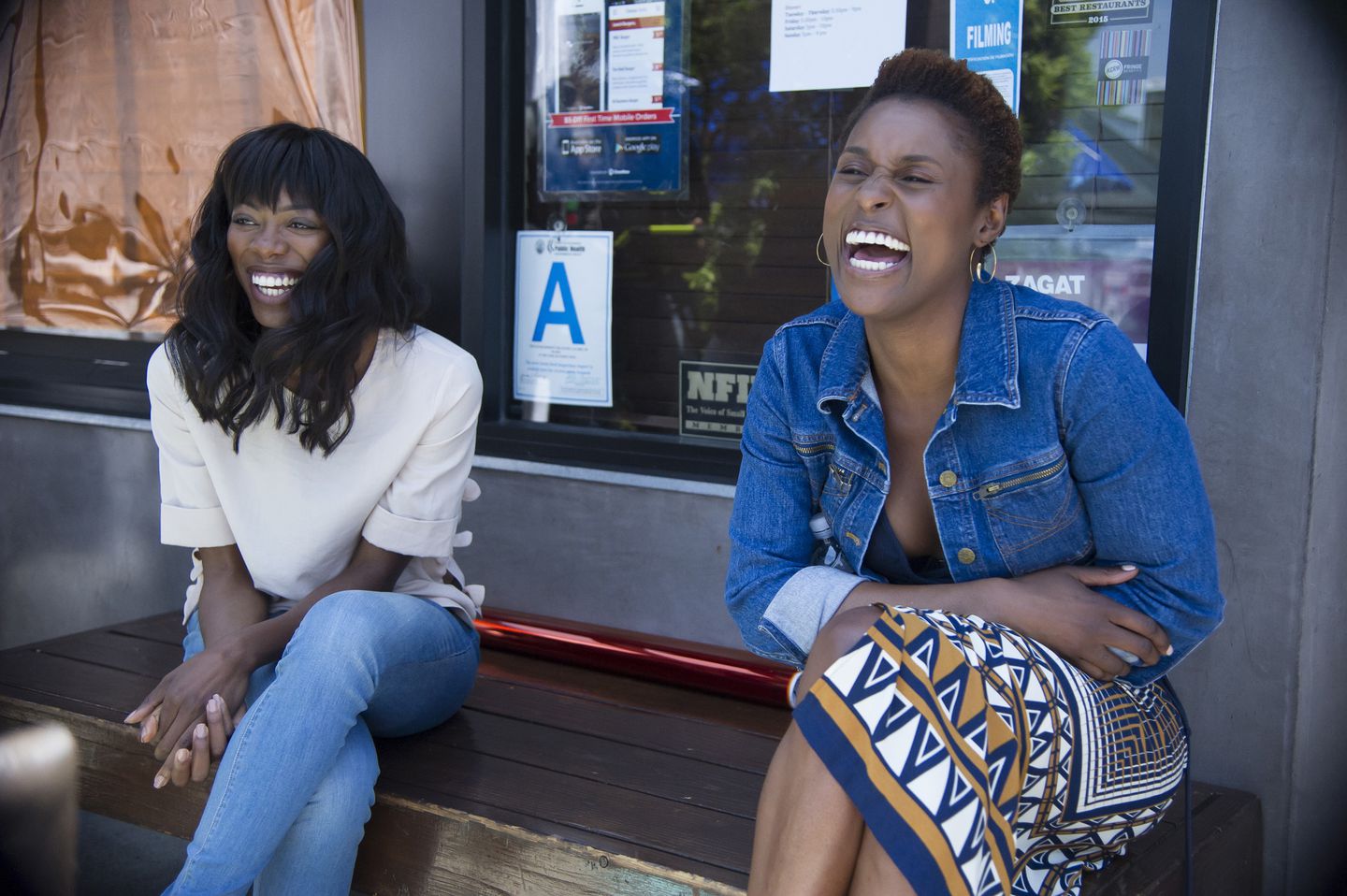 (Issa Rae in Insecure)
Rae and Oliver raised money through Kickstarter to complete the first season of Awkward Black Girl. The show became popular through word-of-mouth, blogs and social media. This popularity led to interviews on CNN and other outlets. The show went on to win a Shorty Award, in 2013, for Best Web Show.
The success of Awkward Black Girl led to the show that would make Issa Rae a star.

In 2013, she began working on a comedy series pilot with Larry Wilmore about the awkward experiences of an African American woman named Issa Dee. The show would eventually be called Insecure. Once again, Issa Rae cast herself as the lead character, an opportunity she might never have gotten if she had waited for Hollywood to create such a character.
The show was picked up by HBO and released to critical acclaim in 2016. In 2017, the American Film Institute selected it as one of the Top 10 Television Programs of the year.
Rae went on to receive two Golden Globe nominations for Best Actress in a Television Series, Musical or Comedy, along with a Primetime Emmy Award nomination for Outstanding Lead Actress in a Comedy Series.
Cast yourself!
Actors today have more power over their careers than ever before. The Issa Rae story is proof of this. Issa faced the challenges that go along with being a dark-skinned, African American woman in Hollywood, a world not known for valuing a woman of her profile; a world that tends to "white-wash" rather than celebrate, the roles for darker women of color. Yet, today, Issa Rae is a star of her own making.
She didn't wait for Hollywood to discover her or to create roles that suit her.
With a little hard work and hustle, the "awkward black girl" simply cast herself, and is fast becoming a superstar!

---
You Might Also Like:
Actor Stories: How John Krasinski Almost Gave Up on Acting
---