Actor Stories:


How Tiffany Haddish Went from Homelessness to Hollywood Success
She persevered, believing in herself, her talent, her dream!
(by AM Staff)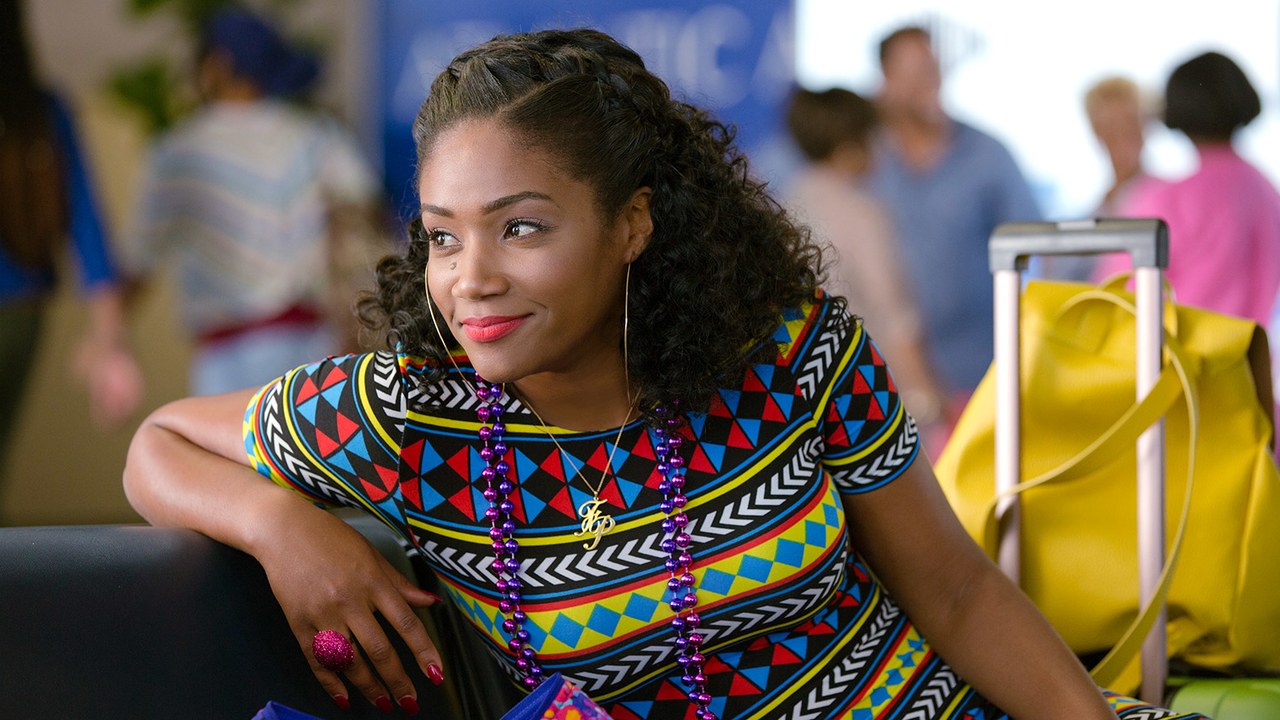 (Tiffany Haddish in Girls Trip)
If you think your acting journey has been more bad than good, more lows than highs, more obstacles than opportunities, we'd like to bring you the brief story of how Tiffany Haddish turned homelessness into hope.

You may know comedienne and actress, Tiffany Haddish, from her memorable roles on television shows like The Carmichael Show, The Last O.G. and as guest host on Saturday Night Live. Most notably, she played "Dina", the wild and crazy friend in the critically-acclaimed movie, Girls Trip (2017).
But what you may not know are the early struggles Haddish had to overcome to get where she is now. Those struggles included rejection, disappointments, homelessness and, finally, living in substandard conditions.
Yet she persevered, believing in herself, her talent, her dream!
She stayed positive, wrote her goals down on paper and made incremental progress each day. Little-by-little, things began to fall into place.
Here is Tiffany Haddish's story of homelessness and triumph, as told in Vanity Fair:

---
Interviewer: Is it true that Kevin Hart gave you money at one point because you were living in your car?
Haddish: Yeah, that is true. He saw all the stuff in my car. He had like this long discussion with me, you know? Basically like, "You're a beautiful woman. You could stay with any man. Why don't you just stay with a man, like?" And I was also like, "I'm not sleeping with nobody for a roof over my head. I'm just not that type of person."
And Kevin was like, "Oh, that's real commendable, look at your homeless ass." And he gave me $300 and told me I shouldn't be sleeping in my car. He was asking me where I was sleeping. I told him, "Beverly Hills. If Imma be homeless, I'm gonna be homeless in the best area." I would park my car in Beverly Hills and I would sleep over there, and the police would come every morning and make me move. That was like my wake-up call. I got to know a lot of police officers like that.
Kevin gave me $300, told me to get a room for a week, and I was like, "I don't know where you can get a room for a week in Los Angeles for $300, that's impossible." But I got me a motel room, and he told me to write out a list of goals and start doing something every day toward those goals.
So, I got a room that you could get by the hour up on Martin Luther King and Western at this place called the Snooty Fox, which is really like the ho stroll, but I just wanted to take a shower, take a little nap, write out my list. I wrote: Get myself an apartment. Do these things, all these people I wanna work with, everything. I pretty much tackled almost all those goals.
But it's crazy, because the next day I got a phone call and was offered an apartment. I go look at it, and it's like the most raggediest apartment you could ever imagine, it was just nasty and disgusting, roaches everywhere, cigarette stains in the carpet, the walls are all yellow from whatever, whoever was living there before [was] smoking so much. It was just disgusting. The stove was full of roaches and the refrigerator was broken. It was all bad. The guy was like, "It's $550 a month," and I was like, "It's perfect! I'll take it!"
---
Make no mistake, Tiffany Haddish's success is due, in large part, to her talent, charm and beauty. But her success would not have been possible had she decided, on one of those lonely nights living in her car in Beverly Hills, to give up on her dreams before they had a chance to come true.
Let this story inspire you!
And remember Tiffany's formula for success:
1. Stay positive, no matter the challenge!
2. Write down your goals.
3. Make incremental progress each day toward those goals.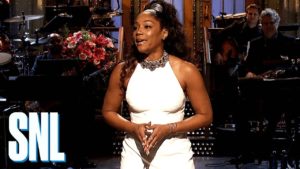 ---
You Might Also Like:
How Rashida Jones Almost Gave Up on Acting
---