Actor Stories: Charles S. Dutton
Charles S. Dutton would leave prison and go on to build a successful career in the performing arts
(Arranged by AM Staff)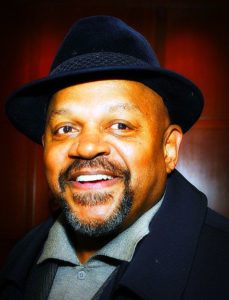 Charles S. Dutton began his amazing acting career in "the hole", a tiny, urine-infested, concrete box, reading his first play using light that seeped from under the door.
"I went in prison when I was nineteen and I got out at twenty-six. When I read a play for the first time I was in isolation in prison in "the hole" – a five-by-seven room with a sink where you can get water and a grated hole in the floor. I was sent a book, an anthology of black playwrights – you're allowed to take one book into isolation."
________________________________________________________________________
RELATED:
"There's a wide river of actors and actresses. But there's only a tiny pond of real talent" (Charles S. Dutton)
________________________________________________________________________
"I finally got adjusted enough to the stench, to the cement floor, to the loneliness, to the depression, and I lay on my stomach and I read the book of plays on my stomach. There was a door about a half inch above the ground, the light seeped under the door. I read The Day of Absence first and I found it so hilarious I said, "When I get out I'm going to get the craziest guys I know in prison and we are going start a drama group."
"I didn't know a damn thing about it, but it was interesting. When my six days in the hole were up, I practically had memorized every one of the plays."
"When I got out of the isolation that last time, I knew what I wanted to do while I was in prison. And I got together ten, eleven guys and we started this little drama group and I directed The Day of Absence, not knowing a damn thing about directing. And I played the lead."
"During one of the shows, when I was doing a speech from the play, I saw I had this captive audience, pun intended, in the palm of my hand and I felt this eerie kind of power. I couldn't articulate it at the time, but later on I understood it to be stage presence. I felt wherever I went the eyes of the audience shifted with me, although there were eleven other guys on the stage. I automatically knew how to gesture to be effective. I automatically had a sense of fearlessness physically. I instantly knew to be unpredictable. It was the freest that I had ever been in the three or four years that I had been in prison."
Charles S. Dutton would leave prison and go on to build a successful career in the performing arts.
(This story is an excerpt from In Character: Actors Acting, by Howard Schatz)
________________________________________________________________________________________________
Brief Bio
Charles S. Dutton's career spans four decades and includes noteworthy performances on stage, on television and in movies. He is best known for his starring role as "Roc Emerson" on the Fox television show Roc, which aired from 1991-1994.
Although Roc was his "star-maker", Dutton has had a steady string of success in movies like Rudy (1993), Menace II Society (1993), Gothika (2003), Secret Window (2004) and Legion (2010).
But it has been television where he has really made his name. In addition to Roc, Dutton played Boy Willie in The Piano Lesson (1995), earning a Golden Globe Nomination for Best Actor, Oz (1998), Sopranos (2001) and, most recently, as William 'Pa' Rainey in the 2015 HBO movie Bessie.
________________________________________________________________________________________________
You Might Also Like:
Actor Stories: Ann Dowd Perseveres, Getting Her Big Break at Age 56!
________________________________________________________________________________________________