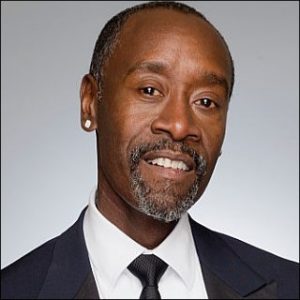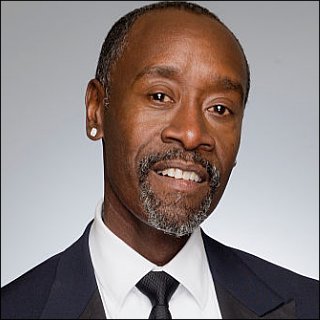 Do you want to be an actor or do you want to be a star or a celebrity?
"I think a lot of times people think that you have to have a job to work on acting. Which you don't. You can work on plays. You can work on monologues. You can always work on script analysis. That's all a part of the work."
"So, yes, in application, it takes a partner to be able to do the thing that you're doing. But I know…people come up to me and say, "Hey, man, I want to be an actor. How can I be an actor?"
"And I go, 'Do you want to be an actor or do you want to be a star or a celebrity? Are you acting right now? Are you in anything? Are you in plays? Are you auditioning for plays? Do you read plays? Are you reading scripts?"
"That's all working. That's all doing acting work. Now, yes, maybe you're not on a TV show or someone hasn't put you in a film. But, if you think that's the only way acting happens, it's probably going to be…one of two things are going to happen:
(1) You're never going to get that shot or, (2) You're going to get that shot and then, very quickly, they're going to see that you're (not very deep) and that you have nothing to bring to the game."
(Actor Don Cheadle, from an interview with the Off-Camera Show)
---
Brief Bio
Don Cheadle is an American actor, best known for his starring role as Marty Kaan in the Showtime Comedy series, House of Lies, which ran from 2012-2016. For his performance, Cheadle earned a Golden Globe Award for Best Actor in a Television Series, Musical or Comedy (2013).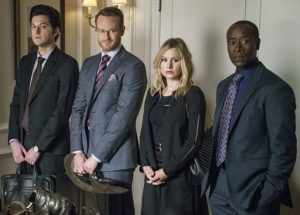 Cheadle is also well-known for his portrayal of Paul Rusesabagina, a hotel manager in Rwanda who worked to save more than one thousand lives during the 1994 Rwandan genocide. For his performance in Hotel Rwanda, Cheadle earned an Academy Award Nomination for Best Actor in 2004.
Other noteworthy roles by Cheadle include performances in films like Ocean's Eleven (2001), Crash (2005), Iron Man 2 (2010), Iron Man 3 (2013), Captain America: Civil War (2016) and Avengers: Endgame (2019).
---
You Might Also Like:
"You can't rely on anyone to hand you anything in this business" (Joe Manganiello)
________________________________________________________________________________________________