Samuel L. Jackson Profile
The Unstoppable Force of Hollywood
(By Carmichael Phillips)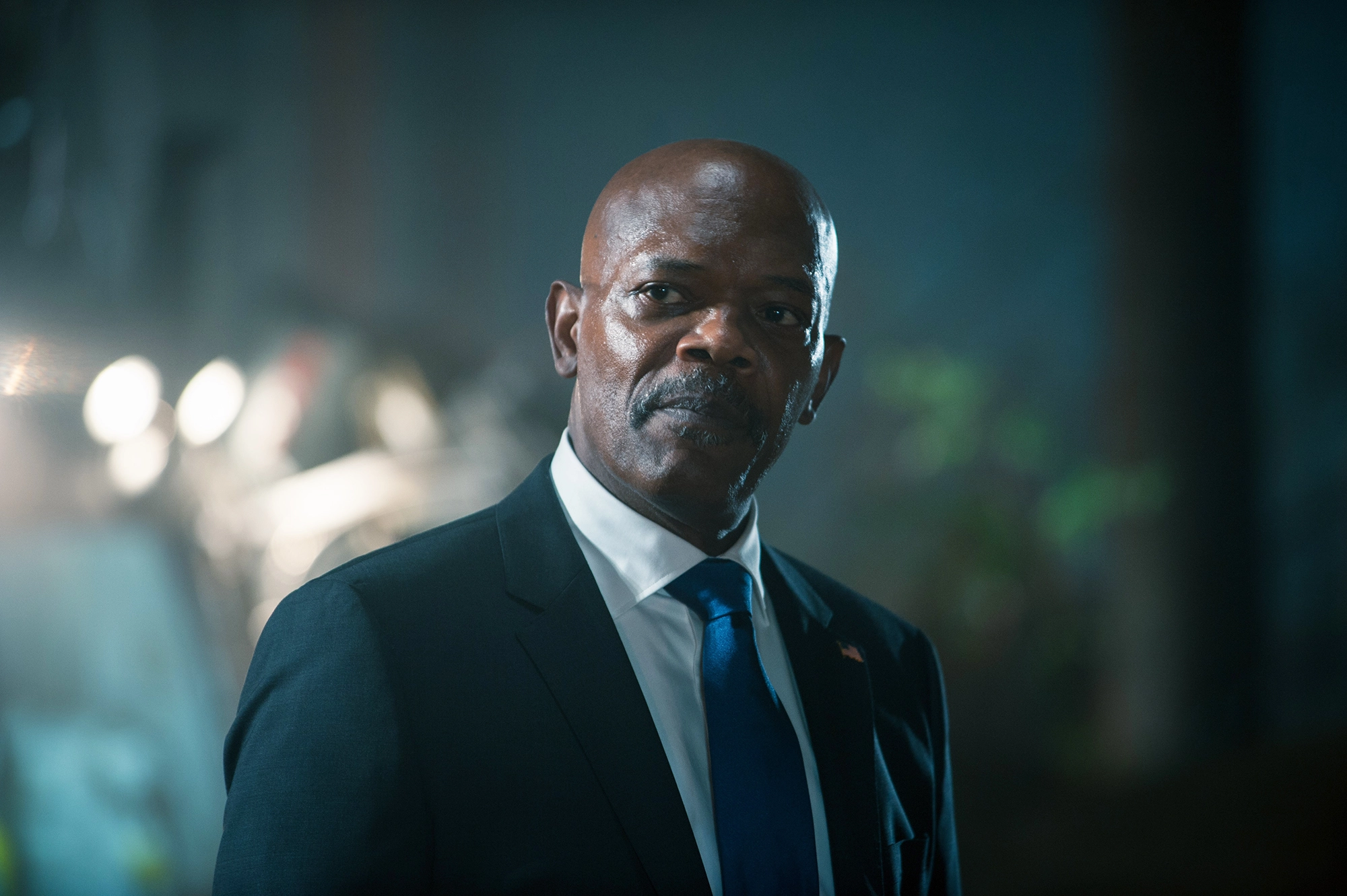 Samuel L. Jackson Vital Statistics
Full Name: Samuel Leroy Jackson
Date of Birth: December 21, 1948
Place of Birth: Washington, D.C., United States
In the world of Hollywood, there are actors, and then there's Samuel L. Jackson—a cinematic force of nature whose name has become synonymous with charisma, versatility, and an unmistakable on-screen presence. With a career spanning over four decades, Samuel Leroy Jackson has carved his name into the annals of film history, leaving an indelible mark on both the big and small screens. In this profile article, we delve into the life, career, and enduring impact of the legendary actor, Samuel L. Jackson.
Early Life and Struggles
Born on December 21, 1948, in Washington, D.C., Samuel L. Jackson's journey to stardom was far from conventional. Raised by his mother in Chattanooga, Tennessee, he faced the challenges of growing up in a segregated society during the 1950s and '60s. Despite a turbulent childhood marked by poverty and academic struggles, Jackson was always drawn to the world of acting. He attended Morehouse College in Atlanta, Georgia, where he initially pursued marine biology but soon realized that the stage was his true calling.
Breakthrough and Collaboration with Spike Lee
Jackson's big break came through his association with renowned director Spike Lee. The two first collaborated on "School Daze" (1988) and went on to work together in iconic films like "Do the Right Thing" (1989) and "Jungle Fever" (1991). His role as Gator Purify in the latter earned Jackson critical acclaim and marked the beginning of his ascent in the industry.
Pulp Fiction and the Rise to Superstardom
While Jackson had already built a solid reputation as a character actor, it was his role as Jules Winnfield in Quentin Tarantino's "Pulp Fiction" (1994) that catapulted him to superstardom. His performance was magnetic, earning him an Academy Award nomination for Best Supporting Actor. The infamous "Ezekiel 25:17" monologue remains one of the most iconic moments in cinematic history.
Versatility Beyond Measure
What sets Samuel L. Jackson apart from many of his contemporaries is his unparalleled versatility. He seamlessly transitions between genres, from intense dramas like "A Time to Kill" (1996) to action-packed blockbusters like "Die Hard with a Vengeance" (1995) and "The Avengers" series. His ability to embody both heroic and villainous characters has made him an indispensable asset to filmmakers.
Advocacy and Philanthropy
Beyond his cinematic achievements, Samuel L. Jackson is known for his activism and philanthropic endeavors. He's an outspoken advocate for civil rights, racial equality, and education. Jackson and his wife, LaTanya Richardson, have also been involved in various charitable causes, including children's hospitals and education initiatives.
Legacy and Continued Impact
At the age of 73, Samuel L. Jackson continues to be a dominant presence in Hollywood, defying ageism and stereotypes. His impact on the industry extends beyond his prolific filmography; he's an inspiration to aspiring actors worldwide. Jackson's unparalleled work ethic, his dedication to his craft, and his ability to breathe life into every character he portrays are qualities that continue to captivate audiences.
Samuel L. Jackson's journey from a challenging upbringing to becoming one of the most recognizable and respected actors in the world is a testament to his talent, resilience, and unwavering commitment to his craft. His performances, each one a masterclass in acting, have left an indelible mark on the cinematic landscape. With no signs of slowing down, Samuel L. Jackson remains a true Hollywood legend—a force to be reckoned with, both on and off the screen. As long as there are stories to tell, Samuel L. Jackson will be there, ready to bring them to life with his inimitable style and passion.