Netflix and Quarantine…and Watch Some Great Acting!
You can see lots of great, original movies, featuring some stellar acting performances, on Netflix
(By Darryl Green)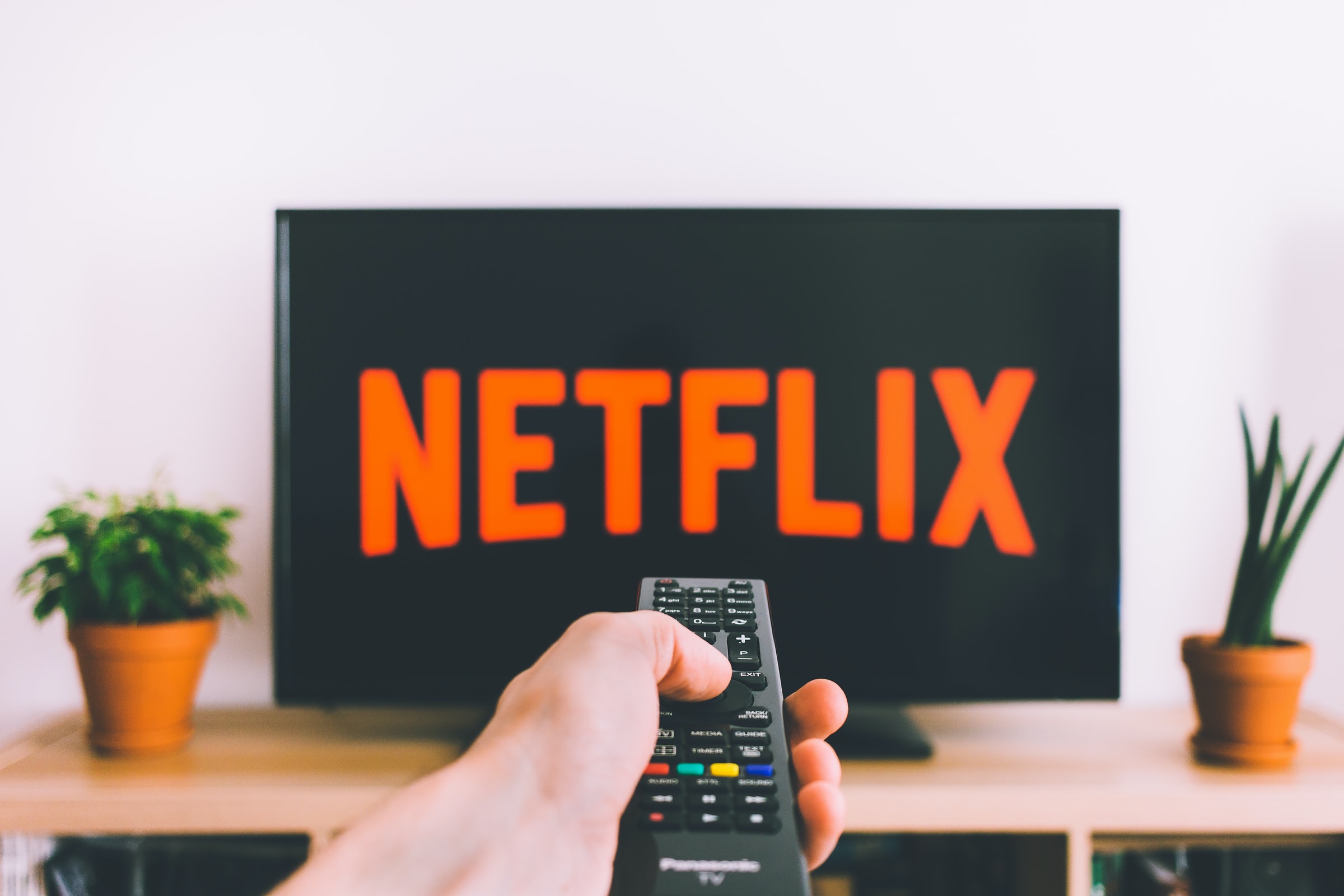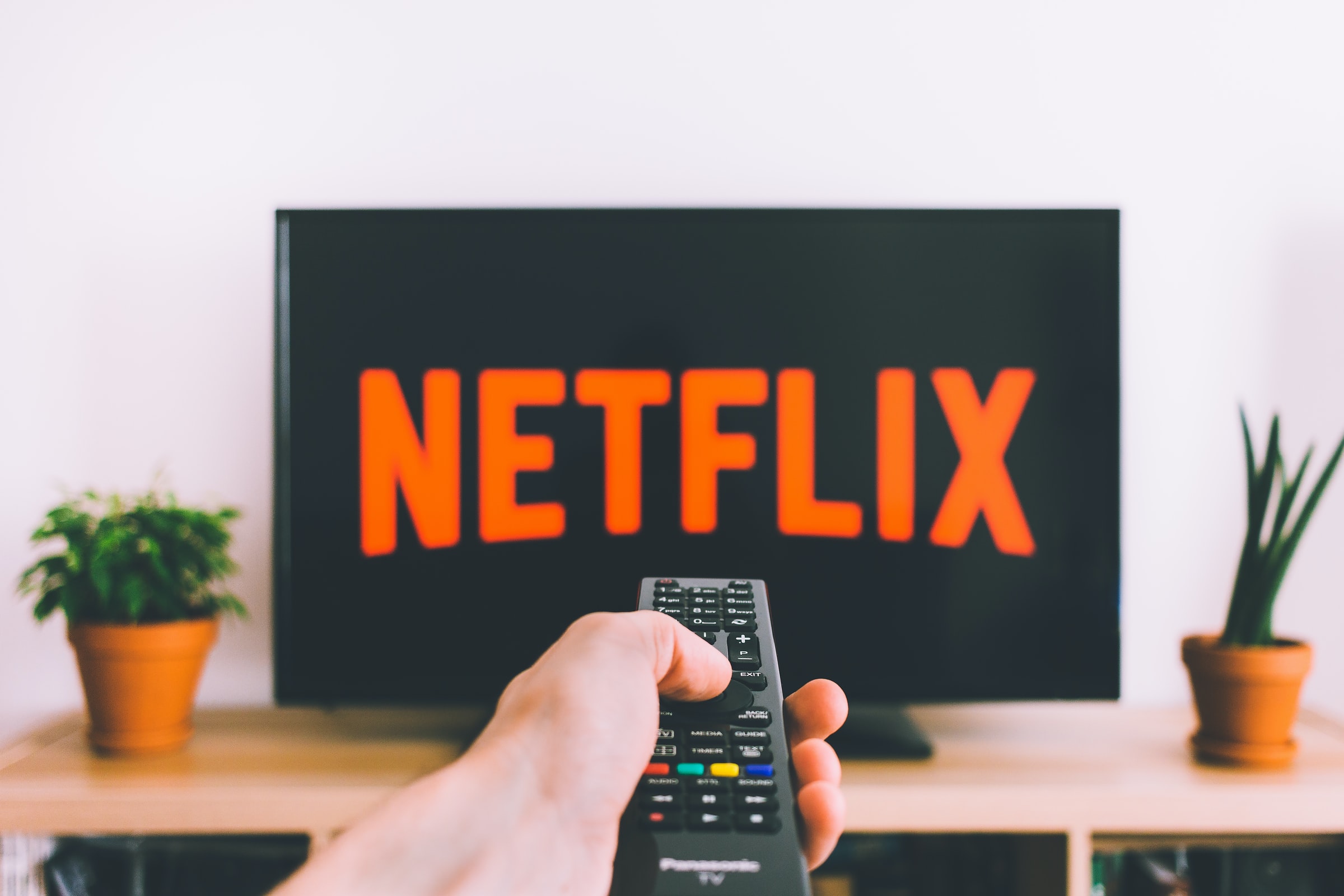 (Photo: Freestocks/Unsplash)
So, this Coronavirus pandemic has you bummed out and stuck at home most of the time? Don't you just wish you could get out there and showcase your acting talents for all the world to see?
Well, since you're stuck inside for most of the time, unable to bless the world with your brilliant acting talent, you might as well kick back and watch some great acting performances. Fortunately, Netflix has you covered.
Generation Z actors may be too young to remember this, but it wasn't that long ago that Netflix was a rinky-dink, DVD mail-in service, not the streaming giant we know now.
Today, they not only stream content from major movie studios, they've also begun to make their own, investing billions of dollars to produce original movies.
And those investments seem to have paid off, big time. You can now see lots of great, original movies, featuring some stellar acting performances, on Netflix.
Here's a few to check out, if you haven't already:
---
#1: Adam Driver and Scarlett Johansson in Marriage Story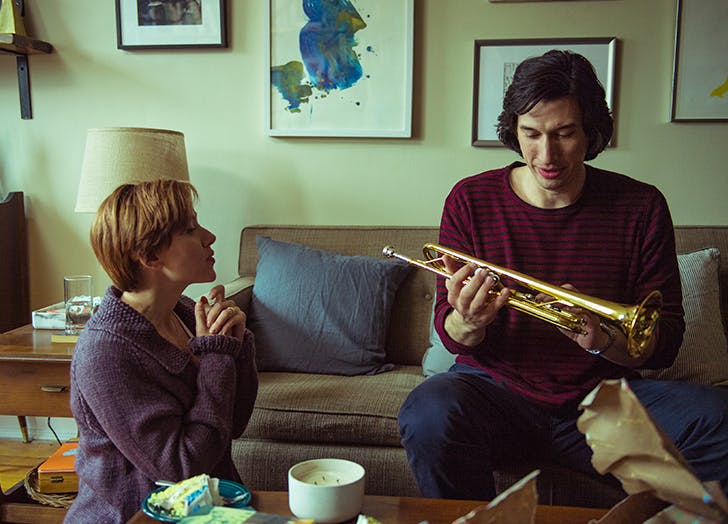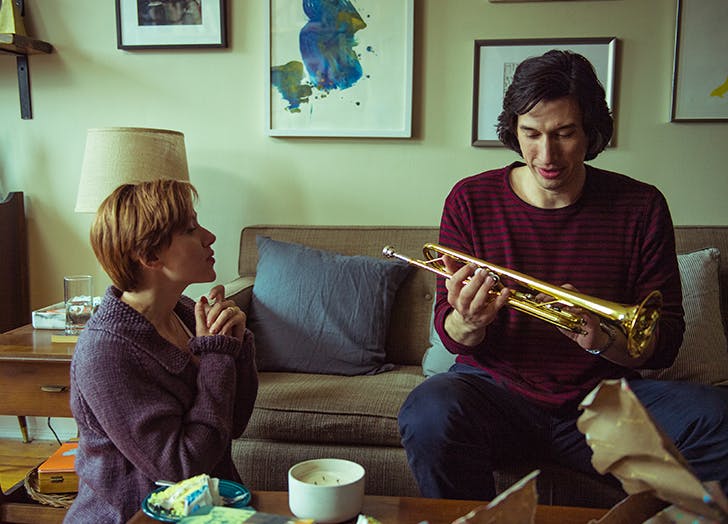 (Scarlett Johansson and Adam Driver in Marriage Story)
This film boasts some terrific acting work, thanks to some very talented actors, some incredible writing and some weighty scenes and subject matter.
Adam Driver and Scarlett Johansson do a brilliant job of telling the story of an unraveling marriage. As you might imagine, there are some heavy scenes with lots of great drama, as the couple begins to wind down their union. The arguments and fights and anger, brought on by their genuine love and once-burning passion for one another, is what made this film an Academy Award Nominee for Best Picture.
There's also great work by the supporting cast, especially Laura Dern, who played the deliciously devious lawyer of Johansson's character. Her performance earned her an Academy Award for Best Supporting Actress.
---
#2: Eddie Murphy in Dolemite is My Name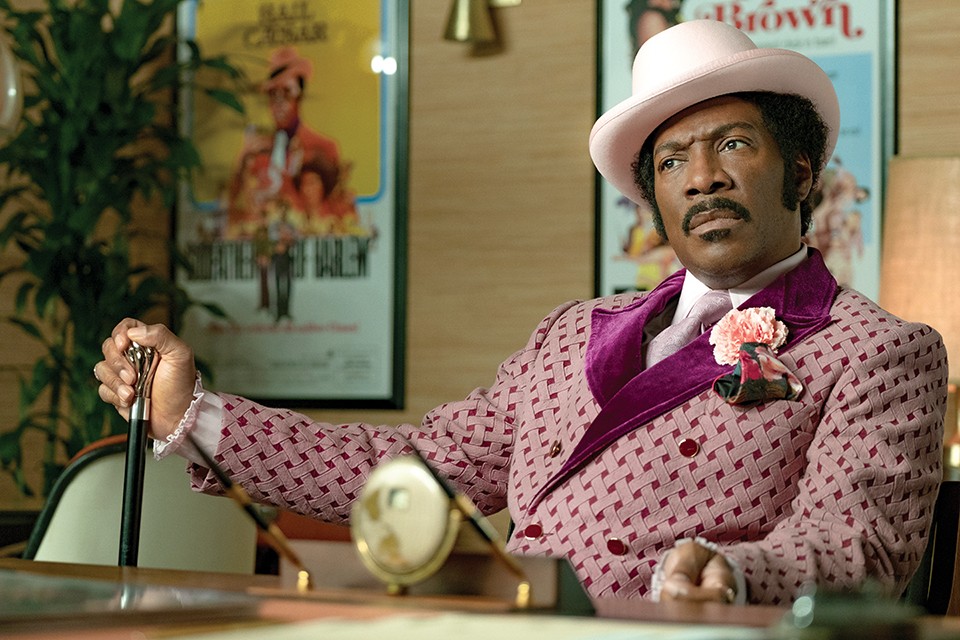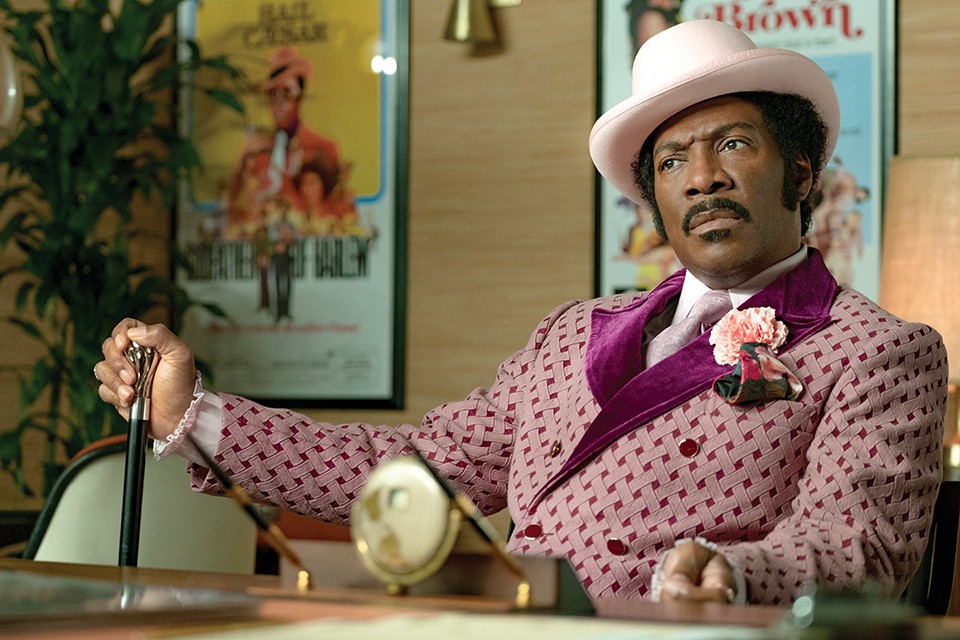 (Eddie Murphy in Dolemite is My Name)
Eddie Murphy's portrayal of a struggling comedian named Rudy Ray Moore, might be his best acting performance ever. Moore transformed himself into a pimped-out character called "Dolemite", during the height of Hollywood's Blaxploitation era in the 1970's and with that, he ultimately found the success and notoriety that had once eluded him.
Murphy's challenge was to showcase the wit and bombastic energy of Dolemite (no problem for Eddie), but he also had to bring out a range of emotions to show the human side – the dashed hopes and unfulfilled aspirations – of the person underneath the character: comedian, Rudy Ray Moore.
Let's just say, Murphy met that challenge with flying colors.
---
#3. Robert De Niro and Al Pacino in The Irishman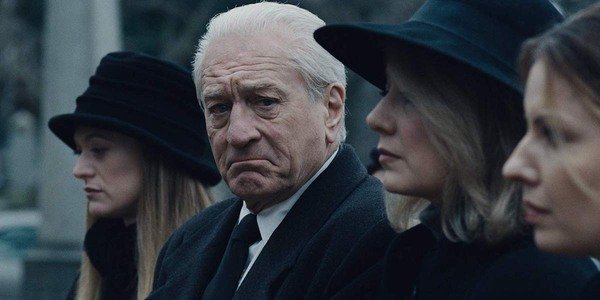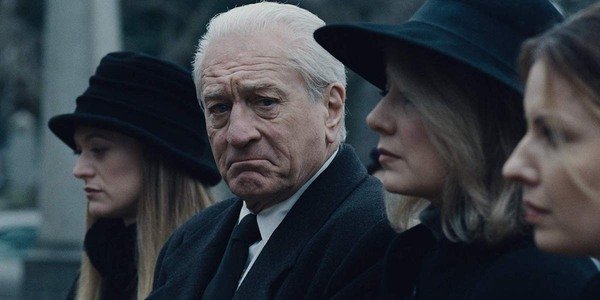 (Robert De Niro in The Irishman)
If you've got 4 hours to, um, kill, check out Robert De Niro killing some people, while delivering a killer performance, in this Netflix original, The Irishman.
De Niro plays Frank Sheeran, a delivery truck driver who begins "painting houses" (contract killings), as a hitman for a Pennsylvania crime family.
There's lots of controversy concerning this Martin Scorsese film, including questions about its accuracy, but almost no one questions the brilliance of Deniro's performance.
Also, don't sleep on the performance of another Hollywood legend, Al Pacino. Pacino plays Jimmy Hoffa, the head of the International Brotherhood of Teamsters, who famously "disappeared" in 1975.
---
#4. Sandra Bullock in Bird Box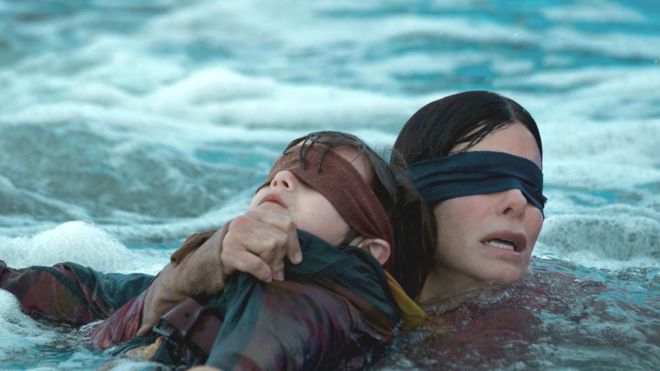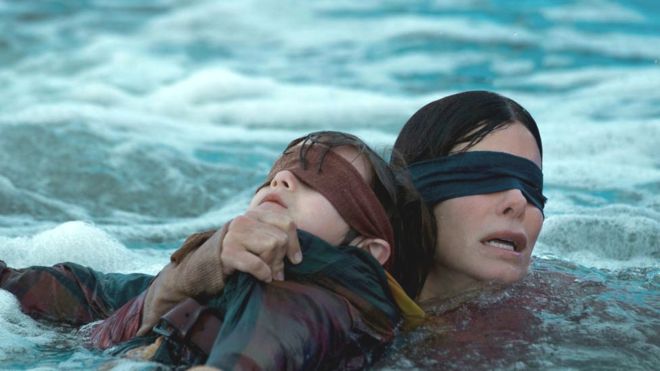 (Sandra Bullock in Bird Box)
If you've seen her in Premonition (2007), then you know you definitely can't go wrong watching Sandra Bullock in a supernatural thriller. She brings a unique blend of beauty, mystery, intensity and sensitivity to these types of films. And Bird Box is no exception.
Here, Bullock portrays a mother fighting for the lives of herself and her children as they seek to dodge a supernatural force that
induces people to become suicidal.
Bullock's ability to be both hardened and human makes you want to root for her character the whole way through; a unique skill that few actors can consistently pull off.
---
#5. Octavia Spencer in Self-Made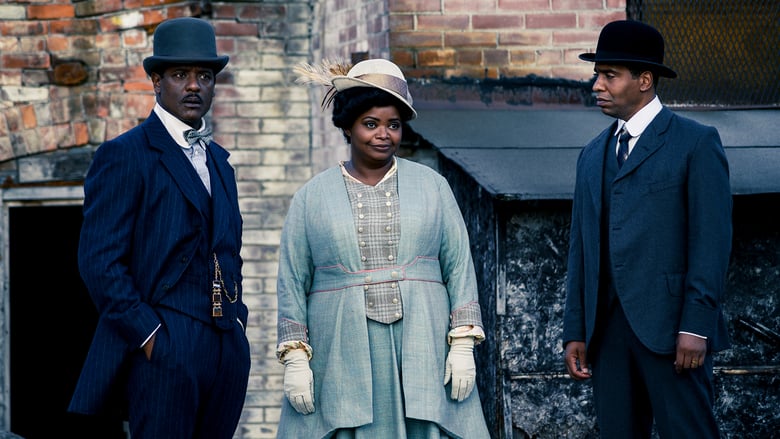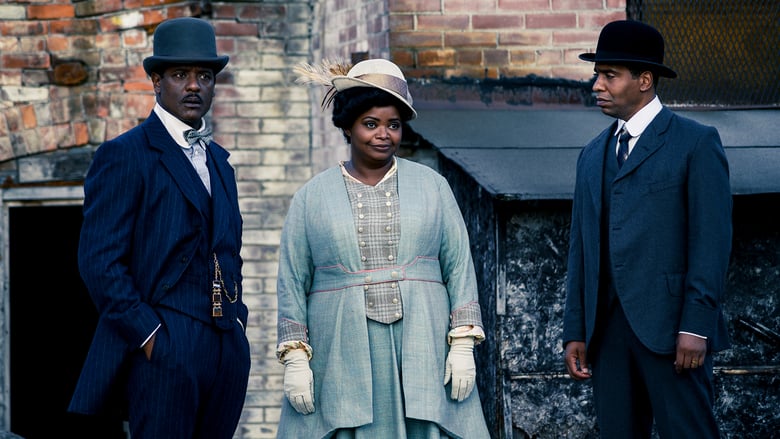 (Octavia Spencer in Self-Made)
Octavia Spencer shines as America's first self-made female millionaire, Madam C.J. Walker. This 4-part film series details the life of Sarah Breedlove, a laundress in the early 1900's, who had dreams of becoming a saleswoman.
But her dreams of improving her socio-economic status are dashed because of her dark skin, not just by whites, but also by fair-skinned blacks.
Undeterred, Sarah takes the name of her then husband, C.J. Walker, and launches her own line of hair care products through her company, The Madam C.J. Walker Manufacturing Company.
Spencer's performance accentuates the grit and strength it took for the real Madam C.J. Walker to overcome discrimination to become American's first self-made female millionaire, according to the Guinness Book of World Records.
---
#6: Charlize Theron and KiKi Layne in The Old Guard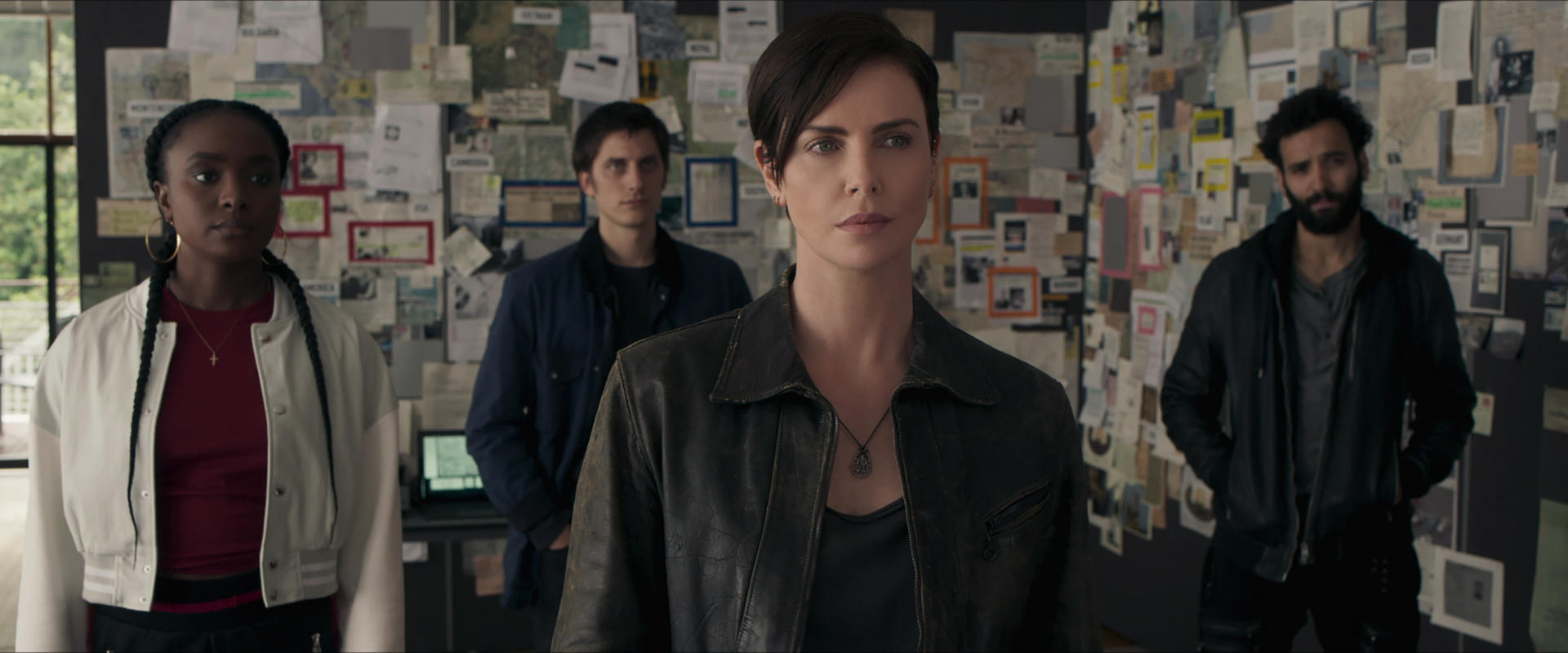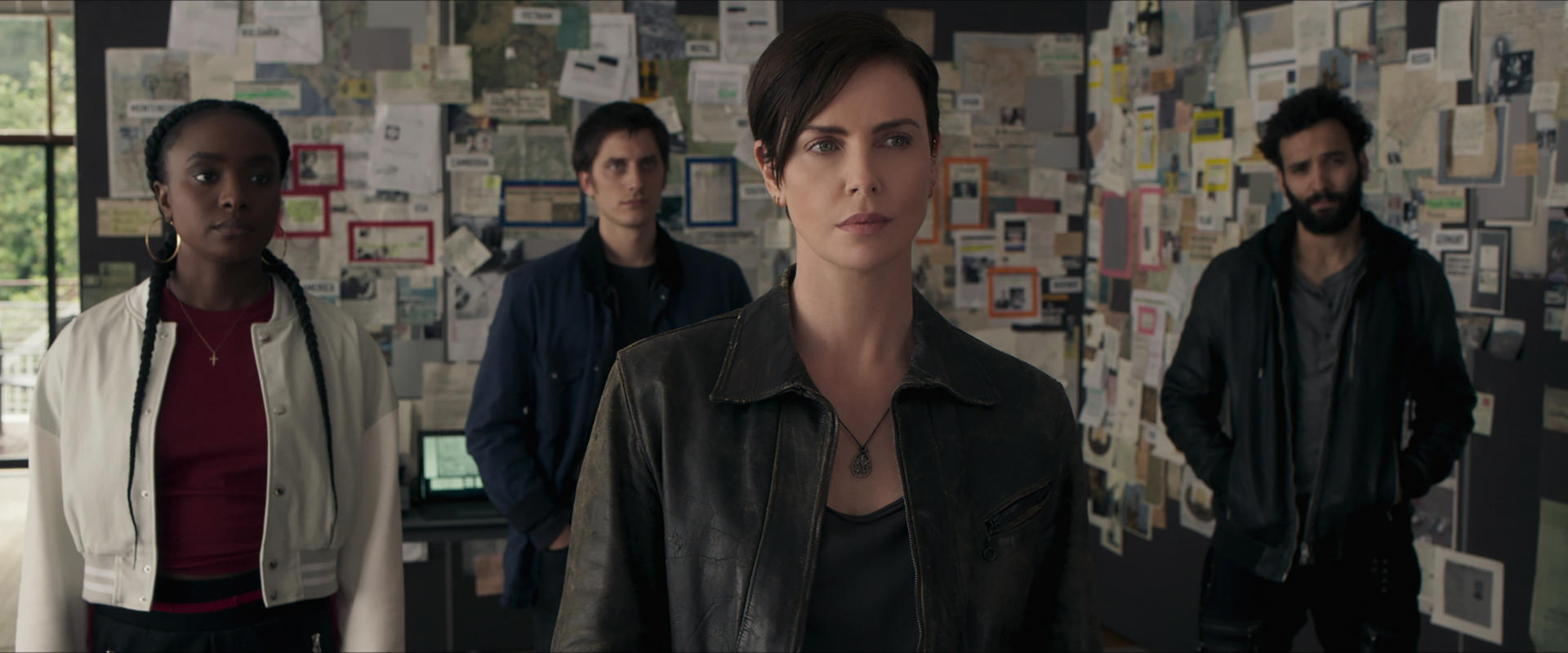 (Charlize Theron in The Old Guard)
If you want a blend of great action and great acting, you'll definitely love one of Netflix's hottest original movies, The Old Guard.
The film's star, Charlize Theron, carries the film with the same beauty, charisma, charm and depth-of-character which has always made her a star. Those traits shine, once again, in this film.
But the most brilliant acting performance was put on by, arguably, the film's real star, KiKi Layne. Layne's natural acting talent will have you one-hundred percent convinced that she is a Marine who is coming to terms with her newly discovered, special "gift".
This film is also a worthwhile watch for its behind-the-scenes trailblazer. With The Old Guard, the film's director, Gina Prince-Bythewood, becomes the first black female director to have a film in Netflix's top 10 most-streamed movies.
---
#7: Anya Taylor-Joy in The Queen's Gambit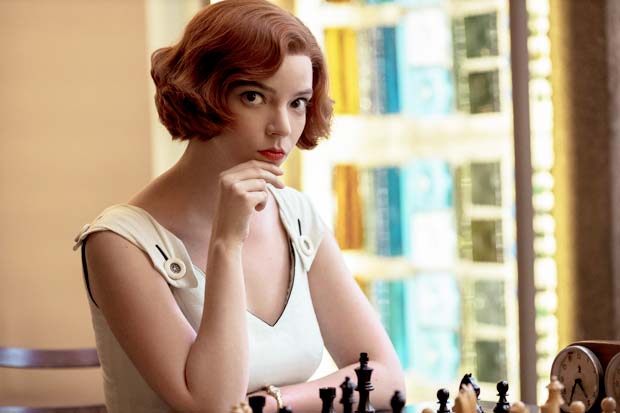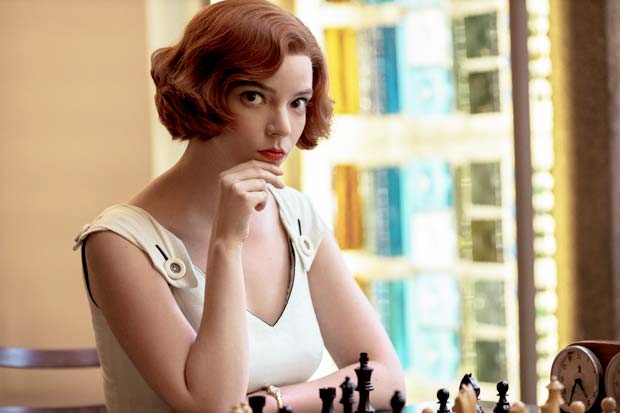 (The Queen's Gambit)
The Queen's Gambit is well worth your time. The 7-part miniseries, based on the 1983 Walter Tevis novel of the same name has become Netflix's most popular limited series, having been viewed by more than 62 million households.
Set in the cold war era of the 1950's and 1960's, The Queen's Gambit tells the story of an orphaned child prodigy, played by Anya Taylor-Joy, and her rise to the top of the chess world, despite battling multiple personal demons, including alcohol abuse.
It features gripping scenes and captivating performances by Taylor-Joy, along with Isla Johnston, Harry Melling and Moses Ingram, to name a few.
---
You Might Also Like:
Actors Who Tested Positive for Coronavirus
---