7 Basic Facts About Stella Adler
Stella Adler left behind a powerful legacy, inspiring a who's who of iconic actors
(by Carmichael Phillips)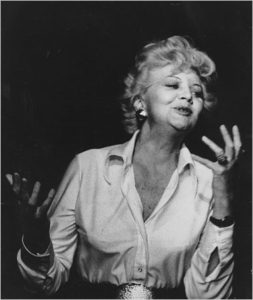 Stella Adler (February 10, 1901- December 21, 1992) may have come from a famous family of performers, but it was Stella who would go on to have perhaps the greatest influence on the craft of acting. Through her books, schools, theories and teachings, Stella Adler helped shape the way actors approach the craft of acting and she forcefully voiced new ideas that challenged even legendary acting teachers like Lee Strasberg.
Here are 7 basic facts about the life and influence of Stella Alder:
#1: Stella Adler was a born actress
Stella Adler was born to act. Literally. It was hard for her not to be. She came from a famous family of performers, the Jewish American Adler acting family dynasty, including her parents Sara and Jacob P. Adler and all her siblings.
---
"The actor has to develop his body. The actor has to work on his voice. But the most important thing the actor has to work on is his mind."
(Stella Adler)
---
Stella began acting at age four in productions put on by her parents' company, the Independent Yiddish Art Company, which flourished in the Yiddish Theater District in New York in the early to mid-1900s.

#2: Konstantin Stanislavski was her greatest influence
Though Adler had been an established actress for most of her young life, into her 20's, she was not prepared for the performances she witnessed when Konstantin Stanislavski brought the Moscow Art Theatre on tour in the United States in 1922. Their performances, which were built on Stanislavski's acting theories had a lasting impact on her, as it did on many actors.
The powerful performances of the Moscow Art Theatre, or M.A.T., drove Adler to join the American Laboratory Theatre in 1925 – the only school in the states that taught Stanislavski's theories at that time. Studying under Richard Boleslavsky and Maria Ouspenskaya, former members of M.A.T., Adler was introduced to the collection of acting techniques that would later become known as the "Stanislavski System".

#3: Stella was one of the original founders of Group Theatre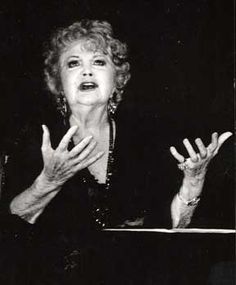 While studying at the American Laboratory Theatre, Adler also met other hungry young actors, including Sanford Meisner, Lee Strasberg, Harold Clurman and Cheryl Crawford. Together they would create perhaps the most influential theatre company in the history of the United States, Group Theatre.
Their work further built on techniques developed by Stanislavski, including Affective Memory, which calls upon actors to recall experiences in their personal lives and relate them to their characters' experiences to bring truth to their performances.
#4: Stanislavski altered the course of her career 
Over time, Stella Adler grew weary of the use of Affective Memory. She believed it limited an actor's performance to rely solely on their own personal experiences. She began to believe that the use of imagination would allow an actor to find creativity, meaning and truth well beyond their own experiences.
---
"Don't use your conscious past. Use your creative imagination to create a past that belongs to your character. I don't want you to be stuck with your own life. It's too little."
(Stella Adler)
---
This led to clashes with Group Theatre's director, Lee Strasberg, who believed that Affective Memory was one of the "golden keys" of acting.
Stella sought advice from the technique's creator, Konstantin Stanislavski. After visiting with Stanislavski in France, she discovered that Stanislavski had long abandoned the technique and would only advise actors to use it as a last resort – when all other acting techniques fail to achieve desired results.
Armed with this knowledge, from Stanislavski, himself, Adler began to break away from Group Theatre. The company eventually dissolved altogether in 1941.

#5: Stella found success as an actress and acting teacher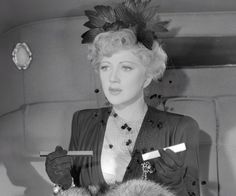 After leaving Group Theatre, Adler moved to Hollywood to act in films under the name Stella Ardler. She would eventually return to New York to teach at schools – even occasionally at Group Theatre before it dissolved – and eventually opened her own school, Stella Adler Conservatory of Theatre, in 1949. She also taught at the Yale School of Drama, becoming one of the country's most prominent acting teachers.
---
"The word "theatre" comes from the Greeks. It means the seeing place. It is the place people come to see the truth about life and the social situation. The theatre is a spiritual and social X-ray of its time."
(Stella Adler)
---
#6: Stella left behind an outstanding legacy
Stella Adler left behind and impressive legacy, one that includes schools, books, awards and some very famous disciples.
Her teachings inspired several books on the craft of acting, including:
The Technique of Acting (published in 1988)
Creating a Character: A Physical Approach to Acting (published in 1993)
Stella Adler: the Art of Acting (published in 2000)
She and her studio founded several schools, including:
The Stella Adler Studio of Acting in New York City in 1949
The Stella Adler Studio of Acting in Los Angeles in 2010
In 1993, Stella Adler was inducted into the Theatre Hall of Fame. She even posthumously received a star on the Hollywood Walk of Fame in 2006, placed in front of the Stella Adler Theatre on Hollywood Boulevard.

#7: Stella influenced many famous actors
In addition to her works, Adler also left behind many passionate disciples. Adler influenced a who's who of successful and iconic actors. Perhaps none was more impactful than her influence on Marlon Brando.
---
"Stella Adler was much more than a teacher of acting. Through her work she imparts the most valuable kind of information—how to discover the nature of our own emotional mechanics and therefore those of others."
(Marlon Brando)
---
Other actors who studied under Adler directly or who trained at her acting studios include:
• Robert DeNiro
• Mark Ruffalo
• Benicio Del Toro
• Salma Hayek
• Judy Garland
• Elizabeth Taylor
• Warren Beatty
• Martin Sheen
---
You Might Also Like:
7 Basic Facts About Konstantin Stanislavski
---