5 Basic Facts about Lee Strasberg
Here are some basic facts about the life and career of Mr. Lee Strasberg
(by Jim Webb)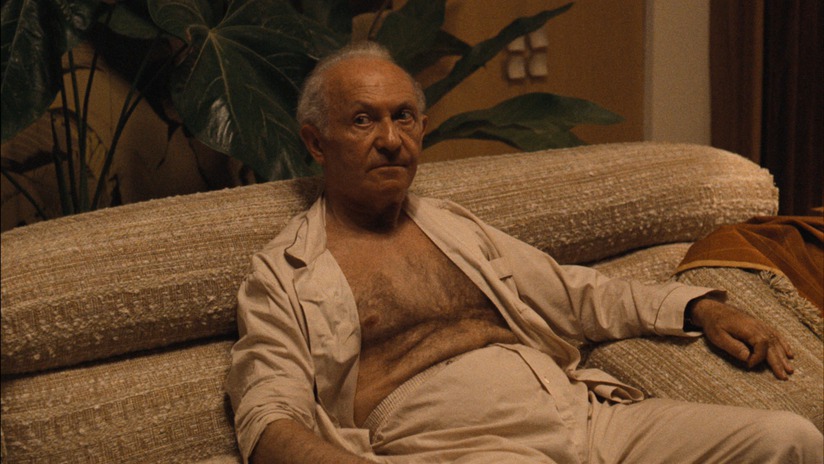 (Lee Strasberg as Hyman Roth in The Godfather II)
Lee Strasberg was one of the most influential acting teachers and acting theorists in history. Born Israel Lee Strasberg in Poland on November 17, 1901, Strasberg's curiosity for the performing arts would lead him to develop his own method of acting. He would go on to lead and establish famous acting institutions and influence some of the most successful actors of all time, including actors like James Dean, Al Pacino and Marilyn Monroe.

Here are some basic facts about the life and career of Mr. Lee Strasberg:
#1: Strasberg is the Father of Method Acting
Though other teachers taught different forms of Method Acting, it is Strasberg who is considered the father of what most people in the United States understand Method Acting to be. Strasberg took Konstantin Stanislavski's acting and preparation system, known as the "Stanislavski System" or simply "The System", and built on it.
Interestingly, Strasberg was not aware of changes to the Stanislavski system that came later in Stanislavski's teachings. Without a complete understanding of Stanislavski's System, Strasberg focused much of his training on the inner workings of the actor.

#2: Strasberg Learned (Indirectly) From the Master, Konstantin Stanislavski
Like most modern acting teachers, Strasberg derived much of his teachings from the master himself, Konstanstin Stanislavski, who is widely considered the father of modern acting in the western world. Strasberg was inspired by Stanislavski after the Moscow Art Theatre toured the United States in 1923.
Strasberg never trained directly under Stanislavski. However, he did study under pupils of Stanislavski, particularly Maria Ouspenskaya and Richard Boleslavsky. These disciples of Stanislavski emigrated to the US to "spread the gospel", so to speak. They set up an acting school, the American Laboratory Theatre, where they taught actors what they learned under Stanislavski. Strasberg was one of their students.
#3: Strasberg Emphasized Affective Memory
Affective Memory (also known as Emotional Recall or Emotion Recall), a technique Stanislavski disavowed, became the bedrock of Strasberg's version of Method Acting. The technique calls on the actor to draw from the emotions of their past experiences and inject those emotions into similar circumstances experienced by their character.
---
"The two areas of discovery that were of primary importance in my work at the Actors Studio and in my private classes were improvisation and affective memory. It is finally by using these techniques that the actor can express the appropriate emotions demanded of the character."

(Lee Strasberg)

---
Affective memory stems from an early technique taught by Stanislavski. Stanislavski later abandoned the technique because he felt it induced a kind of hysteria in actors as they delved into long-buried, often painful memories, from their past. Stanislavski, therefore, believed the technique should only be used as a last resort for actors, when all other techniques failed to bring them to the emotional place they needed to be, in their character-building process.

#4: Lee Strasberg, Himself, Was an Accomplished Actor
Strasberg was not merely the most influential American acting teacher of the 20th century. He, himself, was also a respected actor. His acting career never flourished the way that it could have, in part, because he focused most of his time on training other actors, rather than becoming a working actor, himself.
But, when he wasn't training actors on his brand of the Method, he managed to perform some highly significant cinematic roles. Strasberg played Hyman Roth in The Godfather Part II (1974). For his performance, he was nominated for an Academy Award for Best Supporting Actor. Strasberg also received praise for his role of Grandpa Sam in …And Justice for All (1979).

#5: Strasberg Left Behind a Lasting Legacy
Strasberg left behind an indelible legacy on the craft of acting in the United States and around the world. He taught and inspired a who's who of famous actors, including:
*James Dean
*Jane Fonda
*Paul Newman
*Ellen Burstyn
*Dustin Hoffman
*Julie Harris
*Marilyn Monroe
*Geraldine Page
*Montgomery Clift
*Al Pacino

---
"I went to the Actors Studio and Lee Strasberg told me I had talent. Real talent. It was the first time that anyone, except my father – who had to say so – told me I was good. At anything. It was a turning point in my life. I went to bed thinking about acting. I woke up thinking about acting. It was like the roof had come off my life!"

(Jane Fonda)

---
He was also said to have been an early teacher of Marlon Brando, although this was later disputed by Brando.
Strasberg also founded, co-founded and directed some of the most important acting schools in the country:
Group Theater
Strasberg co-founded the Group Theatre, along with Harold Clurman and Cheryl Crawford, in 1931
Actors Studio
Strasberg became director of Actors Studio in New York, one of America's most prestigious acting schools, in 1951
The Lee Strasberg Theatre and Film Institute
In 1970, Strasberg established the Lee Strasberg Theatre and Film Institute.

---
You Might Also Like:
7 Basic Facts about Konstantin Stanislavski
---