Look to Acting to Be Your Creative Savior, Not Your Financial Savior
Fame and fortune must not be your primary pursuit. They should be the fortuitous byproduct of a larger pursuit
(by Jim Webb)
"Look to acting to be your creative savior, not your financial savior."
That is some of the best advice I've ever heard in showbiz. It's the kind of advice that every actor should etch in stone and carry around with them everywhere they go.
---
RELATED
Why Acting Must Be a NEED, Not a WANT

---
This business is not for people who seek fame. And it's certainly not for those who seek fortune.
The chances of you ever becoming a millionaire as an actor are probably the same as the chances of you hitting the lottery. It's just not likely to happen.
Instead, it's much more likely that you'll struggle financially for quite some time before becoming, at best, financially stable.
Consider this:
#1: Most SAG-AFTRA members earn less than $7,000 annually from acting work. Non-union actors usually fair even worse.
#2: Only about 20% of Union actors earn more than $10,000 annually
#3: Only about 5% of SAG-AFTRA actors earn more than $100,000 annually
#4: Over 90% of all union actors are unemployed on a given day
#5: Historically, income from commercials has accounted for as much as 50% of a working actor's salary.
But this income source has been compromised recently, thanks to the shift by advertising agencies toward non-union talent.
#6: Acting markets are more diffuse than ever before. With acting work no longer concentrated in major markets like Los Angeles and New York, opportunities for employment are sometimes less plentiful than in previous years.
But, don't despair…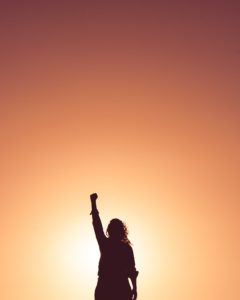 I present these statistics not to discourage you. Rather, I present these statistics to encourage you to look to acting to be your creative savior, instead of your financial savior.
Don't pursue acting with money and fame on your mind. You will almost certainly be disappointed with the end result, if you do.

Instead, treat acting as your creative savior. It is your outlet for self-expression!
Acting is your unique chance to put on the "skin" of another human being, your character, and understand someone whose life is completely different from yours.
Acting is your opportunity to create a piece of art! It is your chance to take chances, be bold and do something shocking and creative.
Acting is your chance to make a small difference in the world, working on pieces of art that can inspire people or make them laugh out-loud!
Acting is your chance to make lasting memories that you can enjoy when you're sitting in your rocking chair at 95 years old, reflecting on your life.

Acting is your chance to do something memorable. Your performances could last for centuries. Hundreds of years from now, people might be watching YOU, admiring your performance and marveling at how fantastic your acting was.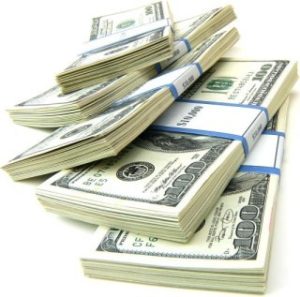 Fame and fortune must not be your primary pursuit! Fame and fortune should be the fortuitous byproduct of your larger pursuit: perfecting your acting craft and expressing yourself, through your art.

---
You Might Also Like:
Reinvest 50% of Your Cash Back Into Your Acting Business

---