Acting: When is it Time to Quit?
How long is too long to pursue an acting career?
(by Carmichael Phillips)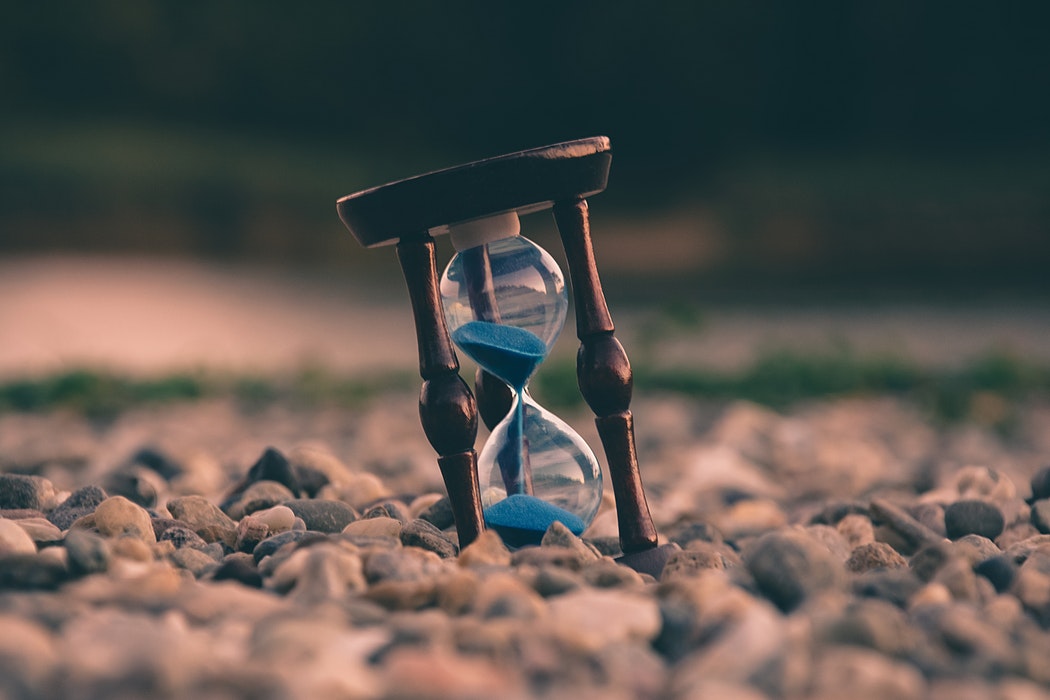 (Photo by Aron Visuals on Unsplash)
How many years should an actor wait for their "big break" before changing careers? Contrary to popular opinion, there truly is no shame in throwing in the actor towel and moving on to a new career.

There's nothing wrong with saying, "Look, I've devoted 15 years of my life to pursuing a professional acting career, I've had lots of ups and downs, it's been an exciting ride. I've done some television work, some cool commercials, some theater. I even had a significant role in a big budget movie. But now I'd like to pursue a new career."
The acting business can be downright grueling, with its ups and downs, roles won and roles lost, successful auditions and audition failures, gaining a great rep only to be dropped by that very same rep. And then there are the "dead zones": months or even years, where nothing seems to be happening in your acting career, good or bad.
Any sane human being is bound to wear down at some point. The question is, how soon is too soon to give up on an acting career? When does it make sense for an actor to focus on other interests, like building a family, chasing a different passion, or pursuing an alternate career within the industry, such as becoming a casting director, talent agent, writer or director?
Of course, the answer to that question depends entirely on the individual. Each person has different life goals, different career goals, different talents and different levels of patience.
There is no right or wrong answer to this question, although, it should be said that giving up after only a few months or after one year is probably too soon for anyone.
If you're planning on becoming a professional actor for a few months to "try it out and see how it goes", you're probably just wasting your time. Make a real commitment!#actorslife

— Acting Magazine (@ActingMagazine) March 26, 2019

One year is simply not enough time to get in the game, learn the ropes, make the right connections, find the right opportunities and understand your brand and how to market yourself.
Recently, Acting Magazine posed a similar question to its readers on Twitter. Here were the results:
How many years should a person pursue an acting career, before giving up and changing careers?

— Acting Magazine (@ActingMagazine) March 20, 2019
According to our poll, most believed that an actor should hang in there for 10 or more years, if necessary. Most famous actors would probably also agree with this idea. Here are a few quotes we've featured on AM:

"There was one guy who once told me, there are no failures in Hollywood, there are only people who gave up too soon." (David Carradine) https://t.co/XYpVPnJ8nx

— Acting Magazine (@ActingMagazine) September 24, 2018
"Don't give up. Whatever you do. Just don't give up, okay? It took me ten years to get on SNL. I walked around and no one knew who I was. Then I got on SNL and it all changed overnight. You just never know. So, don't give up!"

(Molly Shannon) https://t.co/1G35Y4Ml42

— Acting Magazine (@ActingMagazine) March 25, 2019
"It was my first day in Los Angeles and everything felt perfect. Then, nothing happened for six years."

Actor Stories: Jenna Fischer Recalls Her First Day in LA, as an Aspiring Actor https://t.co/PrpGchYyp7

— Acting Magazine (@ActingMagazine) March 19, 2019
Quote of the day:

"For some reason I had an unshakable faith that all would work out. I don't know if it's because of that voice, which I tried to stop and kill, or because I just thought, I am an actress, and that is what I'm going to do."

(Ann Dowd) https://t.co/tVtoHaz3VF

— Acting Magazine (@ActingMagazine) November 26, 2018
So, what's the right answer? Should an actor be prepared to devote 2 years, 5 years, 10 years, 20 years to their acting career, before finding a new passion to pursue. Again, a "right" answer does not exist. It depends on you and your life's desires.
But one thing's for sure: The acting business is notoriously difficult. It takes hard work and it takes considerable time. If you want to be successful at it, you'd better give your acting career sufficient time to bloom and blossom, whatever "sufficient time" means to you.

---
You Might Also Like:
Jeff Daniels' Advice to Actors
---