How to Get Cast at a Disney Theme Park
Lights, camera, magic!
(By Jim Webb)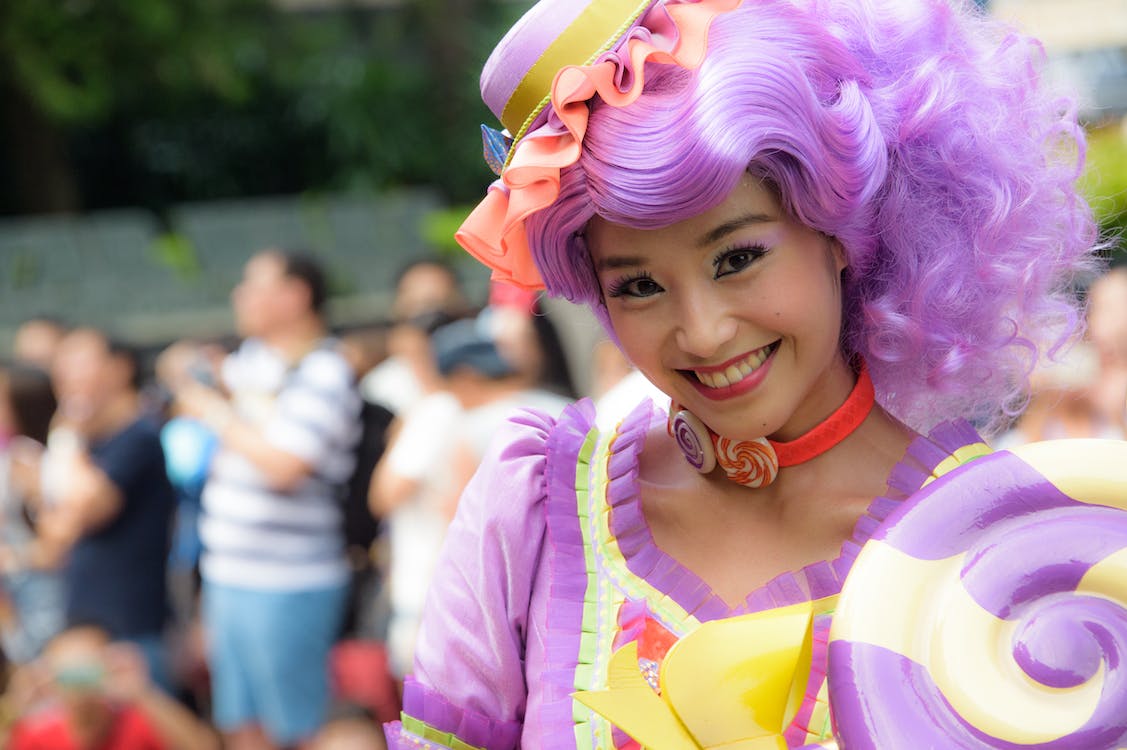 (Photo: Ben Cheung | Pexels)
For many aspiring actors, working at a Disney theme park is a dream come true. These iconic parks offer a unique opportunity to combine the magic of Disney with the thrill of live performance. Whether you're aiming to portray beloved Disney characters, interact with park guests, or take the stage in one of the enchanting shows, getting cast at a Disney theme park requires dedication, talent, and a bit of pixie dust. In this article, we'll explore the steps and tips for making your Disney dreams a reality.
Start with Research
Before you embark on your journey to Disney, take the time to research the various roles available at Disney theme parks. Disney offers a wide range of opportunities, from character performers and parade dancers to actors in stage shows and street entertainment. Understand the specific requirements and expectations for each role to determine which aligns with your skills and interests.
Build Your Performance Skills
Disney theme parks demand top-notch performance skills. Attend acting classes, workshops, and acting schools to refine your craft. Develop your singing, dancing, and acting abilities, as many roles at Disney involve a combination of these talents. Be prepared to showcase your versatility during auditions.
Create an Impressive Resume and Portfolio
Craft a professional acting resume that highlights your relevant experience, skills, and training. Include any theater, dance, or musical productions you've participated in. Additionally, create an impressive portfolio that showcases your range and abilities through photos and videos of your performances.
Gain Experience
Before auditioning for Disney, gain experience in the entertainment industry. Participate in local theater productions, community events, or school performances to build your resume and develop your stage presence. Consider joining a talent agency to access more opportunities.
Attend Disney Auditions
Disney conducts auditions worldwide to discover talent for their theme parks. Keep an eye on Disney's official audition website and social media channels for announcements about upcoming auditions. Attend these auditions prepared with your resume and portfolio, ready to perform a prepared monologue, sing a song, or showcase your dance skills. Follow Disney's audition guidelines closely, as they may vary depending on the role.
Be Professional and Positive
During the audition process, maintain a positive attitude, and be professional. Disney places a strong emphasis on guest interactions and creating magical experiences, so they look for performers who can embody the Disney spirit. Showcase your enthusiasm, adaptability, and professionalism throughout the audition.
Showcase Your Character
If you're auditioning for character roles, study the character you're portraying and showcase your ability to capture their essence. Be expressive, engaging, and connect with the character's personality and movements.
Accept Feedback and Be Persistent
Rejection is a natural part of the audition process. If you're not cast in your first audition, don't be discouraged. Accept feedback graciously and use it as an opportunity for improvement. Keep auditioning and refining your skills; persistence often pays off in the entertainment industry.
Network and Stay Informed
Connect with current or former Disney cast members to gain insights into the audition process and working at a Disney theme park. Follow Disney news and updates to stay informed about casting opportunities and park events.
Be Ready to Relocate
If you're selected to join the Disney family, be prepared to relocate to the Disney theme park where you'll be working. Disney typically provides housing options for cast members, and the experience of living and working in the magical world of Disney can be truly transformative.
In conclusion, getting cast at a Disney theme park is a thrilling opportunity for actors who dream of bringing the enchantment of Disney to life. With dedication, skill development, and persistence, you can embark on a magical journey as a Disney cast member, creating unforgettable moments for park guests and fulfilling your own dreams of performing in a Disney wonderland.