What Every Actor Should Bring to Set
Actors should come equipped with a range of essential items
(By Javier Guerra)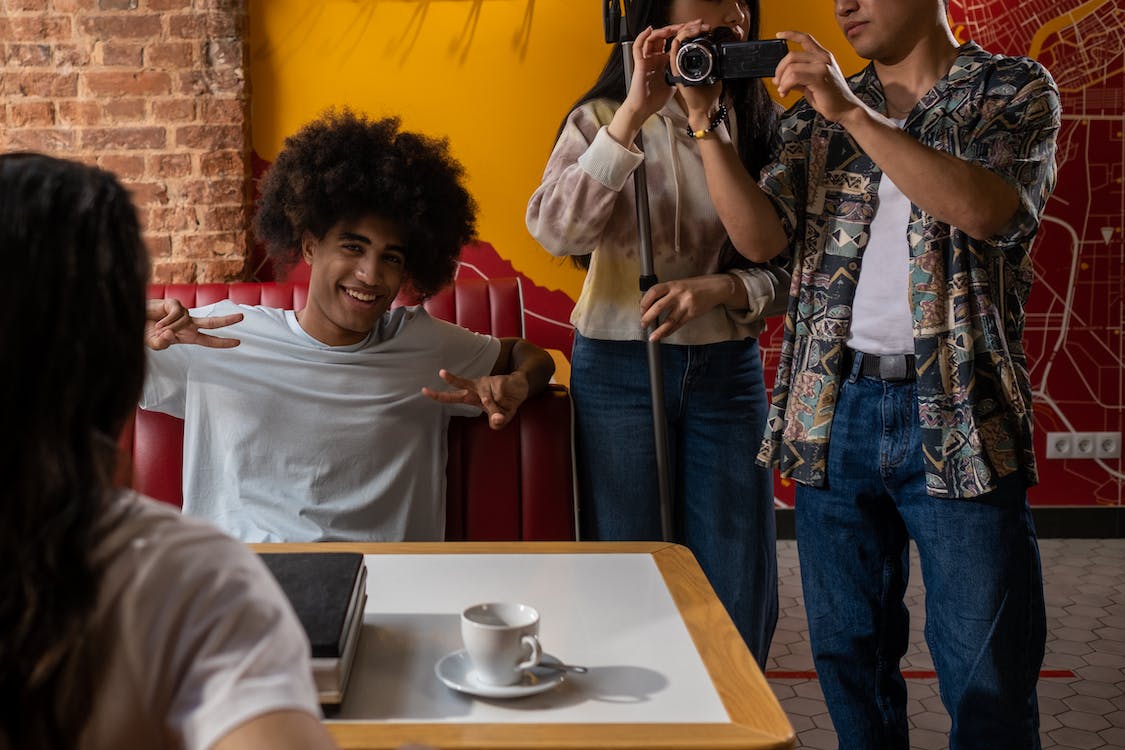 (Photo: Ron Lach | Pexels)
Embarking on a film or television set is an exciting experience for any actor, but it's crucial to be well-prepared for the demands of the shoot. To ensure a smooth and successful production, actors should come equipped with a range of essential items. Here's a guide on what every actor should bring to set:
1. Script and Lines:
A printed copy of the script is a must-have. Familiarize yourself with your lines and any changes made during rehearsals. Having a hard copy allows you to make last-minute notes and annotations.
2. Wardrobe Options:
Depending on the nature of the shoot, bring a selection of wardrobe options as per the costume requirements. Ensure that all clothing is clean, well-fitted, and in line with the character's persona.
3. Comfortable Shoes:
Filming can involve long hours of standing or walking, so comfortable shoes are essential. Consider bringing an extra pair for breaks or scenes that don't require specific footwear.
4. Personal Grooming Kit:
Keep a small grooming kit on hand, including items like a comb, hair ties, makeup, and hygiene essentials. Touching up between scenes ensures a polished appearance on camera.
5. Water and Snacks:
Filming days can be lengthy, and it's essential to stay hydrated and energized. Carry a reusable water bottle and pack snacks like nuts, fruits, or energy bars to keep your energy levels up during breaks.
6. Notebook and Pen:
A notebook is handy for jotting down directorial notes, reminders, or any changes to your performance. Having a pen readily available ensures you can quickly make adjustments without delay.
7. Headphones:
In between scenes, actors often find solace in music to relax and maintain focus. A pair of headphones can help create a personal space in a bustling production environment.
8. Weather Protection:
If shooting outdoors, be prepared for changing weather conditions. Bring sunscreen, a hat, and a light jacket or raincoat to shield yourself from the elements.
9. Personal Care Items:
Items such as tissues, hand sanitizer, and lip balm can be invaluable on set. Personal care items ensure you stay comfortable and focused, especially during extended periods of filming.
10. Entertainment:
Long breaks between scenes or setups can be a reality on set. Bring a book, magazine, or any form of entertainment to keep yourself engaged during downtime.
11. Chargers and Power Banks:
Keep your devices charged throughout the day. Bring chargers for your phone and any other electronics, along with a portable power bank for emergencies.
12. Identification and Paperwork:
Always carry a form of identification, as well as any required paperwork such as contracts or permits. This is crucial for check-in procedures and maintaining a smooth workflow.
13. Positive Attitude:
While not a physical item, maintaining a positive and professional attitude is perhaps the most crucial tool an actor can bring to set. Collaboration and adaptability are key in the dynamic environment of film and television production.
By arriving on set well-prepared with these essentials, actors can focus on delivering their best performances and contribute to a seamless and successful production.