Jessica Chastain:

"I feel like I'm a detective, as an actor." 
(by Tonya Tannenbaum)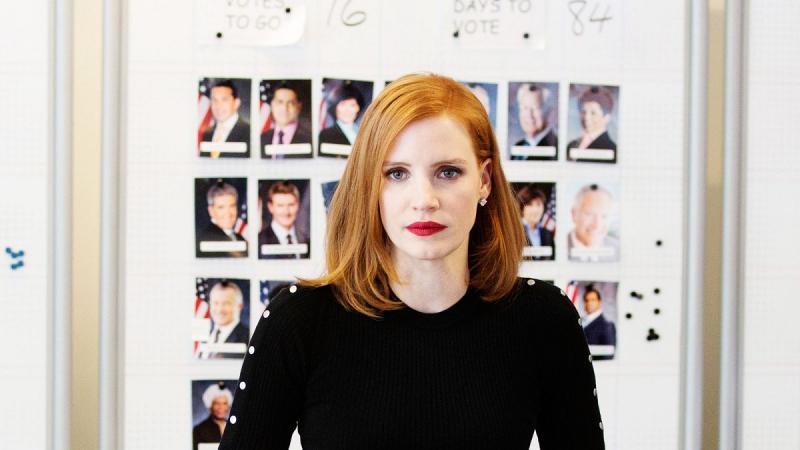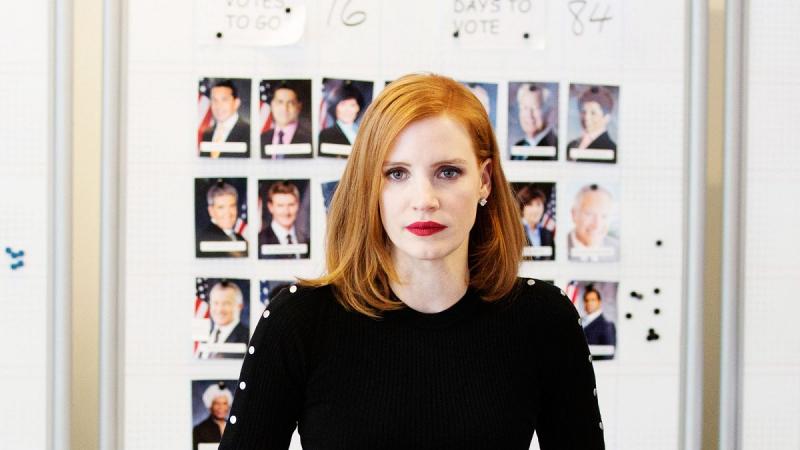 (Jessica Chastain in Miss Sloane, 2016)
---
"I feel like I'm a detective, as an actor. Every line in that script will tell me something about who I'm playing."
---
Every playwright or screenwriter has a very serious problem to solve. They must introduce each character to the audience and help the audience understand the complex relationships between each of the characters.
To solve this problem, the writer could (and sometimes, they do) simply have a narrator introduce each character one-by-one. But that's a boring way to introduce characters.
Instead, most writers will use actions and dialogue to drop little nuggets of information that reveal each character's personality and interpersonal relationships. Good dialogue, therefore, is dialogue that is deliberate about familiarizing the audience with each character and moving the plot forward.
But these nuggets of information don't just reveal the character to the audience. They also reveal the character to the actor who portrays the character. It is, therefore, incumbent upon you, as an actor, to use this information when building your character. A failure to do so is a failure to truly understand your character.

Actress, Jessica Chastain, emphasized this point in a recent interview with The Off-Camera Show:
---
"I'm searching like a detective. I'm going through a script and, if I'm saying something and I don't understand why she's saying it, I'll just write "why" (in the page margins), and I know that I have to answer that question."
---
Chastain, a Julliard School alum and two-time Academy Award nominee, uses careful script analysis to bring amazing detail to each character she plays, be it as Jolene in Jolene (2008), as Celia Rae Foote in The Help (2011) or as Maya in Zero Dark Thirty (2012).
Acting is not just an exercise in memorizing and reciting lines. An actor must be a "detective", as Chastain puts it. An actor must carefully study the script and scoop up all the nuggets of information that the script makes available about the character.

---
You Might Also Like:
Andrew Garfield: Treat Every Character Like a Real Person
---