Jessica Chastain Profile
The Fearless Talent Redefining Hollywood
(By Carmichael Phillips)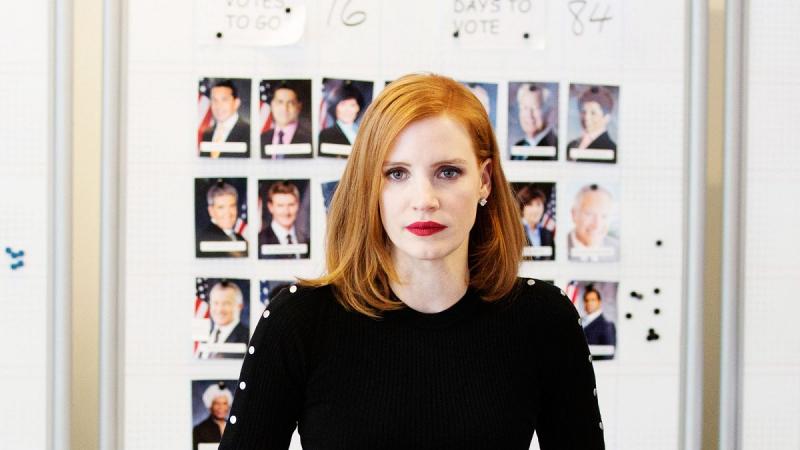 (Jessica Chastain in Miss Sloane)
Vital Statistics:
Full Name: Jessica Michelle Chastain
Date of Birth: March 24, 1977
Place of Birth: Sacramento, California, USA
Height: Approximately 5 feet 4 inches (163 cm)
Weight: Jessica Chastain's weight may vary over time and for different roles, so there isn't a specific recorded weight.
In the ever-evolving landscape of Hollywood, where talent shines through the glitz and glamour, Jessica Chastain stands as a formidable force. With her extraordinary acting prowess, unwavering dedication to her craft, and a passion for storytelling that knows no bounds, Chastain has solidified her place as one of the most compelling and influential actresses of her generation. In this profile article, we take a closer look at the life and career of Jessica Chastain.
Early Life and Education
Jessica Michelle Chastain was born on March 24, 1977, in Sacramento, California. She spent her formative years in a loving and close-knit family. Chastain's interest in acting ignited at a young age, and she pursued her passion with unwavering determination.
After completing high school, she attended the Juilliard School in New York City, where she honed her acting skills and gained a solid foundation in the craft. Her dedication and talent soon caught the eye of industry professionals, setting the stage for her remarkable journey in Hollywood.
A Meteoric Rise
Jessica Chastain's ascent in Hollywood was nothing short of meteoric. Her breakthrough came in 2011, a year that would forever change her life and career. She appeared in a slew of critically acclaimed films, including Terrence Malick's "The Tree of Life," for which she received widespread recognition. Her ethereal performance in the film earned her the admiration of critics and audiences alike, positioning her as a rising star to watch.
That same year, Chastain showcased her versatility by delivering a riveting performance in "Take Shelter" and a captivating portrayal of a determined CIA officer in "Zero Dark Thirty." Her role in the latter earned her an Academy Award nomination for Best Actress, solidifying her status as a Hollywood powerhouse.
Diverse Roles and Unforgettable Performances
Jessica Chastain's filmography is a testament to her versatility and dedication to her craft. She has tackled a wide range of roles, from historical dramas to gripping thrillers and intimate character studies. Her ability to breathe life into her characters is unparalleled.
In "The Help" (2011), she portrayed the empathetic Celia Foote, earning her a second Academy Award nomination. In "Mama" (2013), she ventured into the horror genre, proving her ability to excel in diverse cinematic landscapes. Chastain's portrayal of the iconic Molly Bloom in "Molly's Game" (2017) showcased her penchant for strong, complex female characters.
Advocate for Equality and Inclusion
Beyond her impressive acting career, Jessica Chastain is a vocal advocate for gender equality and inclusion in Hollywood. She has used her platform to address issues of pay disparity and underrepresentation of women in the industry. Chastain's commitment to advocating for change has made her a respected figure in the fight for greater equality in Hollywood.
Jessica Chastain's journey from a young dreamer to a powerhouse in Hollywood is a testament to her immense talent, unwavering dedication, and commitment to telling meaningful stories. With her ability to bring authenticity and depth to every character she portrays, she continues to captivate audiences and inspire aspiring actors around the world. As her career continues to evolve and flourish, there is no doubt that Jessica Chastain will leave an indelible mark on the world of cinema for years to come.