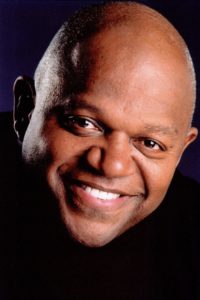 "There's a wide, wide, wide river of actors and actresses. But there's only a tiny pond of real talent."
(Charles S. Dutton)
Dutton went on to explain:
"What I mean by "real talent" is not who necessarily can act better than the next person, not who's prettier, not who's more handsome, not who's taller, not who has a better voice, not who looks like a soap opera, not who looks like a goddess. But who are the more conscientious people about the craft? That's the tiny pond. You know. There's actors swimming all over the place. But that tiny pond of people…this is their life's blood. They decided they wanted to be an artist. Like a painter decides they want to be an artist and their parents are screaming at them because they got canvases and paint all over the house and everything. But that's the life that they chose. And they're not looking for fame and fortune and riches. They're looking to purge something within themselves on that canvas. And the stage actor is looking for the same thing. He's looking to advance civilization in his work."
_____________________________________________________________________________________________
Brief Bio
Charles S. Dutton's career spans four decades and includes noteworthy performances on stage, on television and in movies. He is best known for his starring role as "Roc Emerson" on the Fox television show Roc, which aired from 1991-1994.
Although Roc was his "star-maker", Dutton has had a steady string of success in movies like Rudy (1993), Menace II Society (1993), Gothika (2003), Secret Window (2004) and Legion (2010).
But it has been television where he has really made his name. In addition to Roc, Dutton played Boy Willie in The Piano Lesson (1995), and earned a Golden Globe Nomination for Best Actor, Oz (1998), Sopranos (2001) and, most recently, as William 'Pa' Rainey in the 2015 HBO movie Bessie.