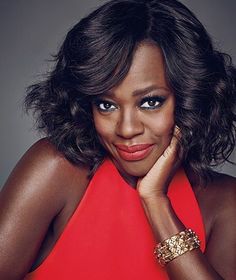 Viola Davis Acting Quotes
# 1: "I read the script over and over and over again."
"I read [the script] over and over and over again. Just to find out…the given circumstances. Who you are, what people say about you. And then I write a bio of the character. I try to fill it up as much as possible. What are her memories? Does she have brothers and sisters? What secrets does she have? What's her favorite color? I do all of that work first."
_____________________________________________________________________________________
#2: "One of the things that I do when I collaborate is, whatever the other actor gives me, I use."
Here, Viola Davis discusses the importance of giving an authentic performance based on what is taking place in the "now", as opposed to giving a canned, overly rehearsed performance that is completely oblivious to any new stimuli.
"I have a process…hopefully other people do, too….but one of the things that I do when I collaborate is, whatever the [other] actor gives me, I use. I don't go home and prepare a performance, and then come to the set, and use that performance that I prepared at home. Whatever I work with at home, I only take it to a certain extent. And then when I go on stage, I prepare myself for the fact that the other actor may give me something completely different. Because, what has happened in the past, and I see with other actors…they'll tell another actor how to act. And the reason why they do that is because they've already planned what they want to do. And that other actor, whatever they're giving them, is interfering with that. That's not how it works! You gotta say "yes" to your partner. If they're giving you a line in a certain way, guess what? You gotta get up off your "A-Double-snakes" and use that. That's my process of collaboration."
_____________________________________________________________________________________
Brief Bio
Viola Davis is a three-time Academy Award nominated actress, for roles like Mrs. Miller in Doubt (2008), housemaid Aibileen Clark in The Help (2011), and as Rose Lee Maxson in the 2016 film version of Fences, which earned her her first Academy Award for Best Supporting Actress. A graduate of the prestigious Julliard School, Davis has also won Emmy and Tony Awards which, along with winning the Academy Award, makes her the first African-American to win all three.