What is a Stand-In?
The Role of a Stand-In in Filmmaking
(By Tonya Tannenbaum)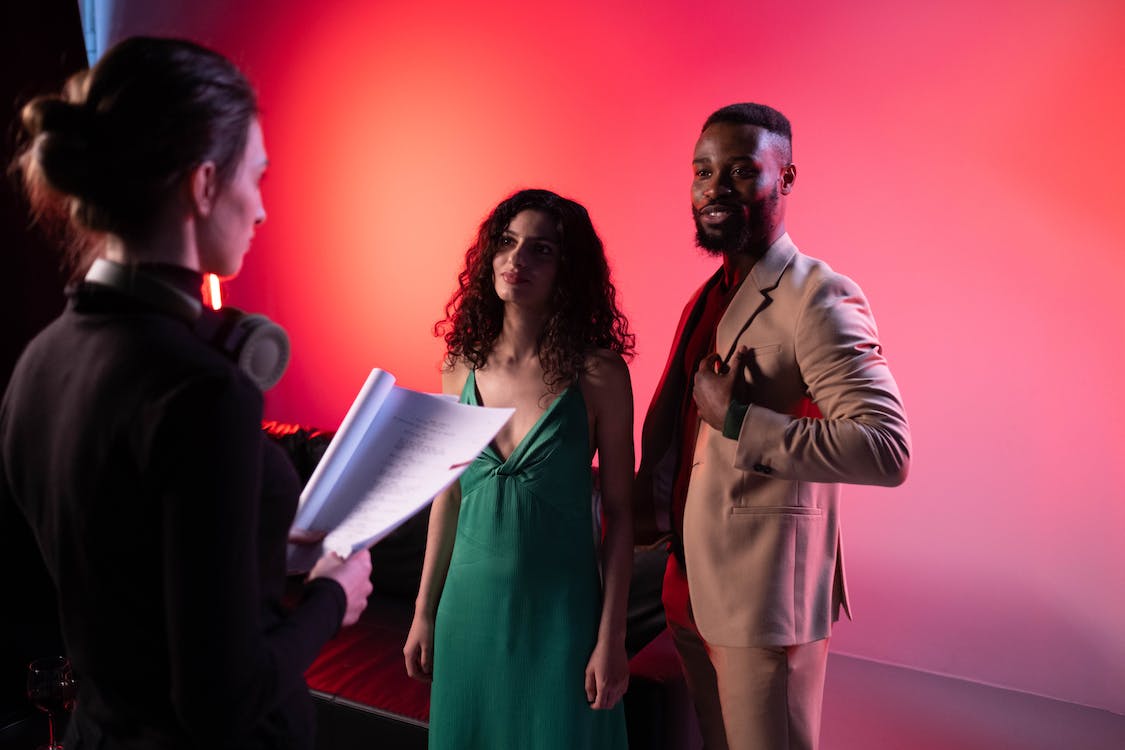 (Photo: Ron Lach | Pexels)
A stand-in is a person hired on a film or television production to substitute for an actor during the preparation and setup of a scene. Stand-ins are not meant to be seen on camera, but they play a vital behind-the-scenes role in helping the director, cinematographer, and lighting team prepare for the actual shoot.
The Duties of a Stand-In
1. Blocking and Rehearsal:
Stand-ins work closely with the director and cinematographer to block out the movements and positions of actors for each scene. They participate in rehearsals to ensure that the camera angles, framing, and lighting are all set correctly.
2. Lighting Adjustments: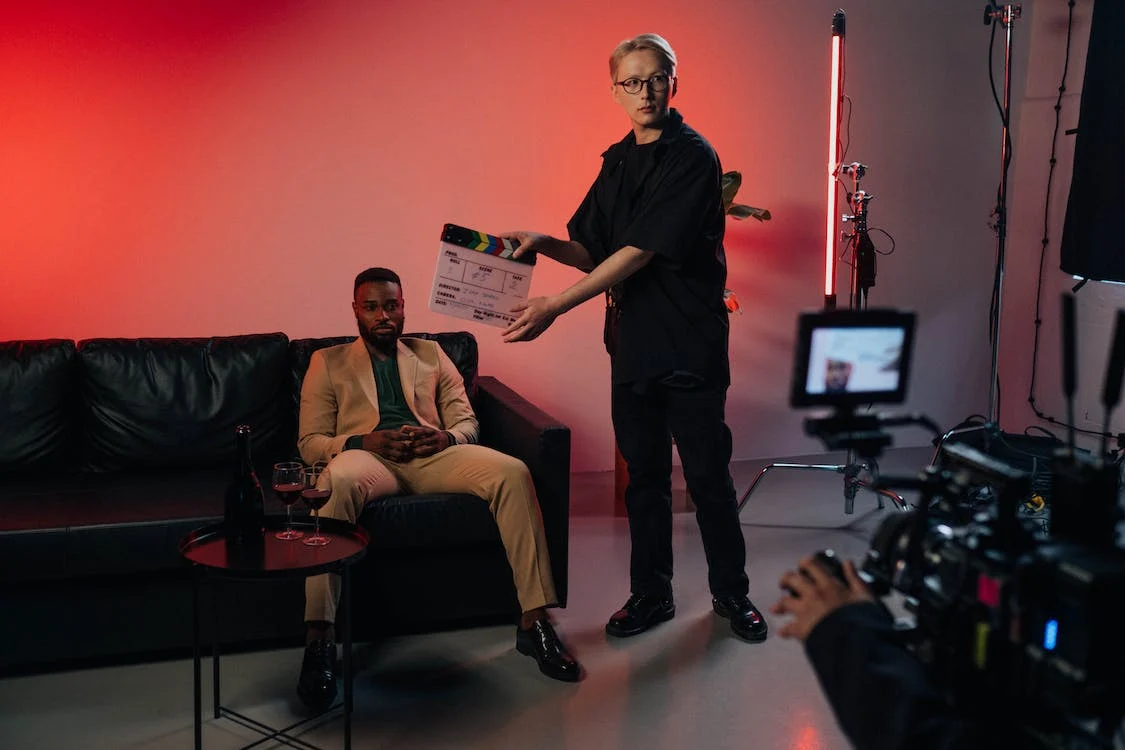 (Photo: Ron Lach | Pexels)
One of the primary responsibilities of a stand-in is to stand in the exact spot where an actor will later perform. This allows the lighting team to make precise adjustments to achieve the desired lighting effects. Stand-ins must mimic the height, build, and physical characteristics of the actor they are substituting for.
3. Focus and Camera Tests:
Stand-ins assist the camera crew in fine-tuning focus, aperture, and camera settings. This ensures that the actual actors will be in sharp focus during the shoot, minimizing the risk of technical errors.
4. Time Efficiency:
Stand-ins help streamline the production process by allowing actors to focus on their performances while the technical aspects of the scene are perfected. This can save valuable time on set and reduce the strain on actors during lengthy setups.
5. Consistency:
Stand-ins ensure that the lighting and camera angles remain consistent from take to take, even if the shooting schedule spans multiple days. This consistency is crucial for maintaining continuity throughout the film.
Qualities of a Good Stand-In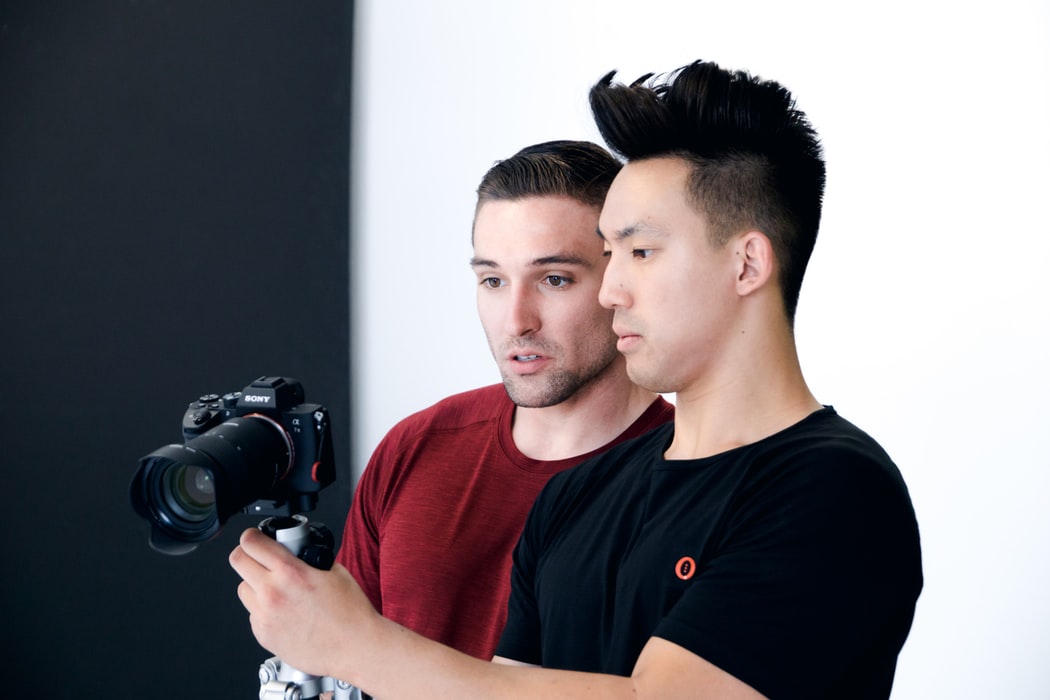 (Photo by Greg Gelsinger on Unsplash)
1. Physical Resemblance:
Stand-ins must closely resemble the actor they are substituting for in terms of height, build, and physical characteristics. This resemblance ensures that lighting and framing are accurate.
2. Punctuality and Patience:
Stand-ins must be punctual and patient, as their role often involves long hours of waiting and repetitive tasks. They must remain focused and attentive to detail throughout the shoot.
3. Communication:
Effective communication skills are essential. Stand-ins must collaborate closely with the director, cinematographer, and actors to execute blocking and rehearsal instructions accurately.
While the role of a stand-in may not receive the same level of recognition as that of the lead actors, it is undeniably vital to the filmmaking process. Stand-ins play a crucial behind-the-scenes role in ensuring that the technical aspects of a scene are perfected, allowing actors to shine in front of the camera. Their commitment to accuracy, patience, and attention to detail contribute to the seamless production of films and television shows that captivate audiences around the world.