What is a Monologue?
What are some types of monologues?
(By Tonya Tannenbaum)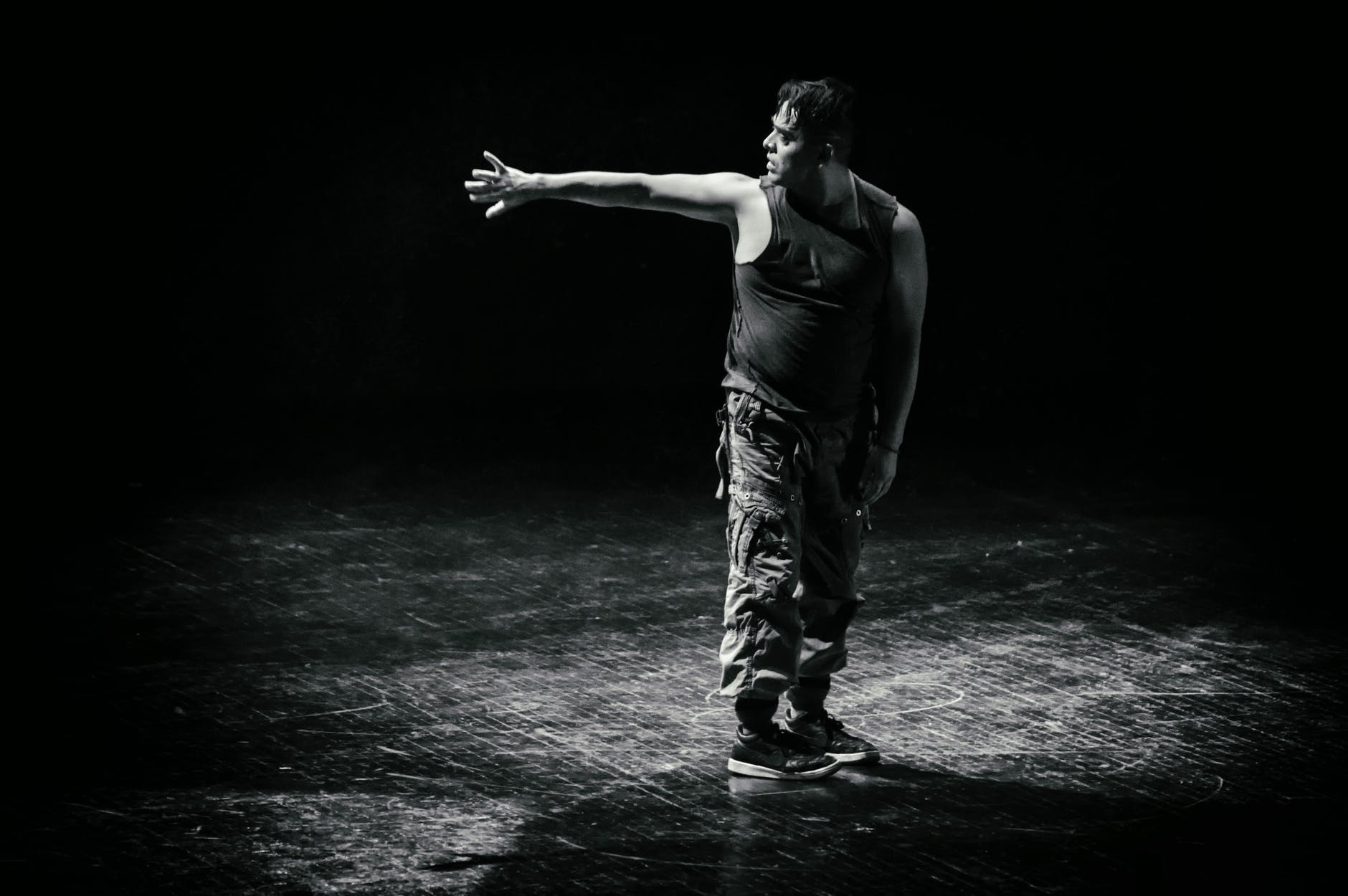 (Photo: Genarlo Servin/Pexels)
A monologue is a dramatic or literary form of expression in which a character delivers a speech, often in a narrative or soliloquy style, addressing the audience or speaking aloud to themselves. This solitary moment on the stage allows the character to reveal their innermost thoughts, emotions, and reflections. Monologues serve multiple purposes in theater, from advancing the plot to showcasing a character's development or providing an audience with crucial insights.
Types of Monologues
Soliloquy: A soliloquy is a form of monologue in which a character speaks their thoughts and feelings aloud when they believe themselves to be alone. This type of monologue is typically introspective and provides the audience with direct access to a character's inner world.
Aside: Unlike a soliloquy, an aside is a brief comment or speech delivered by a character directly to the audience while other characters on stage remain unaware. Asides are often used to reveal a character's true intentions or share confidential information.
Interior Monologue: This type of monologue delves into a character's internal dialogue, expressing their thoughts and emotions without necessarily speaking aloud. Interior monologues are frequently used in literature but can be adapted for the stage.
Functions of Monologues
Character Development: Monologues offer valuable opportunities for character development. They allow the audience to understand a character's background, desires, fears, and motivations more deeply.
Plot Advancement: Monologues can be used to provide critical information, advance the plot, or foreshadow events. They serve as a narrative tool to guide the audience's understanding of the story.
Emotional Impact: Powerful and emotionally charged monologues can leave a lasting impact on the audience. They can evoke empathy, sympathy, or even controversy, depending on the character's delivery and the content of the speech.
Engagement: Monologues can draw the audience's attention and involvement. When a character addresses the audience directly, it creates a sense of connection and engagement that can be both captivating and thought-provoking.
Famous Examples
Throughout the history of theater and literature, countless memorable monologues have left audiences spellbound. Some iconic examples include Hamlet's "To be or not to be" soliloquy, Juliet's balcony monologue in "Romeo and Juliet," and Blanche DuBois's emotional breakdown in "A Streetcar Named Desire."
Monologues are a fundamental and time-honored element of theater and literature. They offer a unique window into the hearts and minds of characters, providing insight, emotional depth, and narrative progression. Whether spoken with eloquence, vulnerability, or intensity, a well-executed monologue has the power to resonate with audiences, leaving a lasting impression and reminding us of the enduring magic of the stage.