Michael Jai White: 
"This business does not support talent. It supports heat."
(arranged by Carmichael Phillips)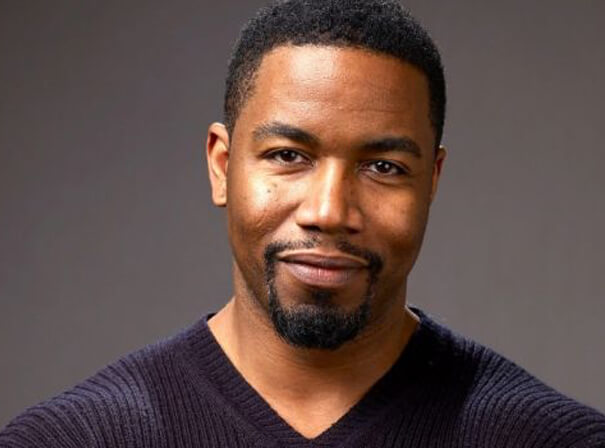 (Michael Jai White)
---
"This business does not support talent. It supports heat."
---
Actor and martial artist, Michael Jai White, recently sat down with VladTV for an extended interview. When the subject of actors experiencing the booms and busts of the entertainment business came up, White was quick to point out the tragic stories he has seen, all too often.

The interviewer moved the discussion to the recent case of actor Miguel A. Nunez, Jr., who starred in the movie, Juwanna Mann (2002), but was allegedly caught stealing groceries, White responded that he had seen many, many examples of actors who had hit rock bottom.
"I wouldn't be in this business if it wasn't for my goal, which was to write, produce, direct. If it was just acting, I would not be in this business because this business does not support talent. It supports heat."
"I don't care how talented you are. Of course, your talent grows with your knowledge, right? In most jobs, the more talented you are, the more opportunities you're given. Not so, in this business."
"You can be the greatest actor in the world, and [still] go back to the beginning of the line."
---
"It's called showbusiness for a reason."
---
White, an actor who has starred in films like Tyson (1995), Spawn (1997) and Tyler Perry's Why Did I Get Married (2007), mentioned a movie he was supposed to star in that, ultimately, did not get made.

White recalled how badly the casting director treated some of the highly accomplished actors who were auditioning to play his father in the film. He explained how he was first angered by the fact that the young casting director had not even heard of some of the actors, despite their illustrious careers.
"I was [even] more pissed off when I came back during auditions, and there were these iconic black men, waiting in this [modest] room, as if they'd just started acting. And, man, it broke my heart."
"That taught me a great deal. To not only be someone in front of the camera but on the other side (as well)."
"It's called showbusiness for a reason."

---
You Might Also Like:
Stella Adler, On the Importance of Confidence
---