ACTOR STORY
How Chadwick Boseman Almost Gave Up on Acting, Before He Became a Legend 
Nothing, not even cancer, can kill a legend
(by Carmichael Phillips)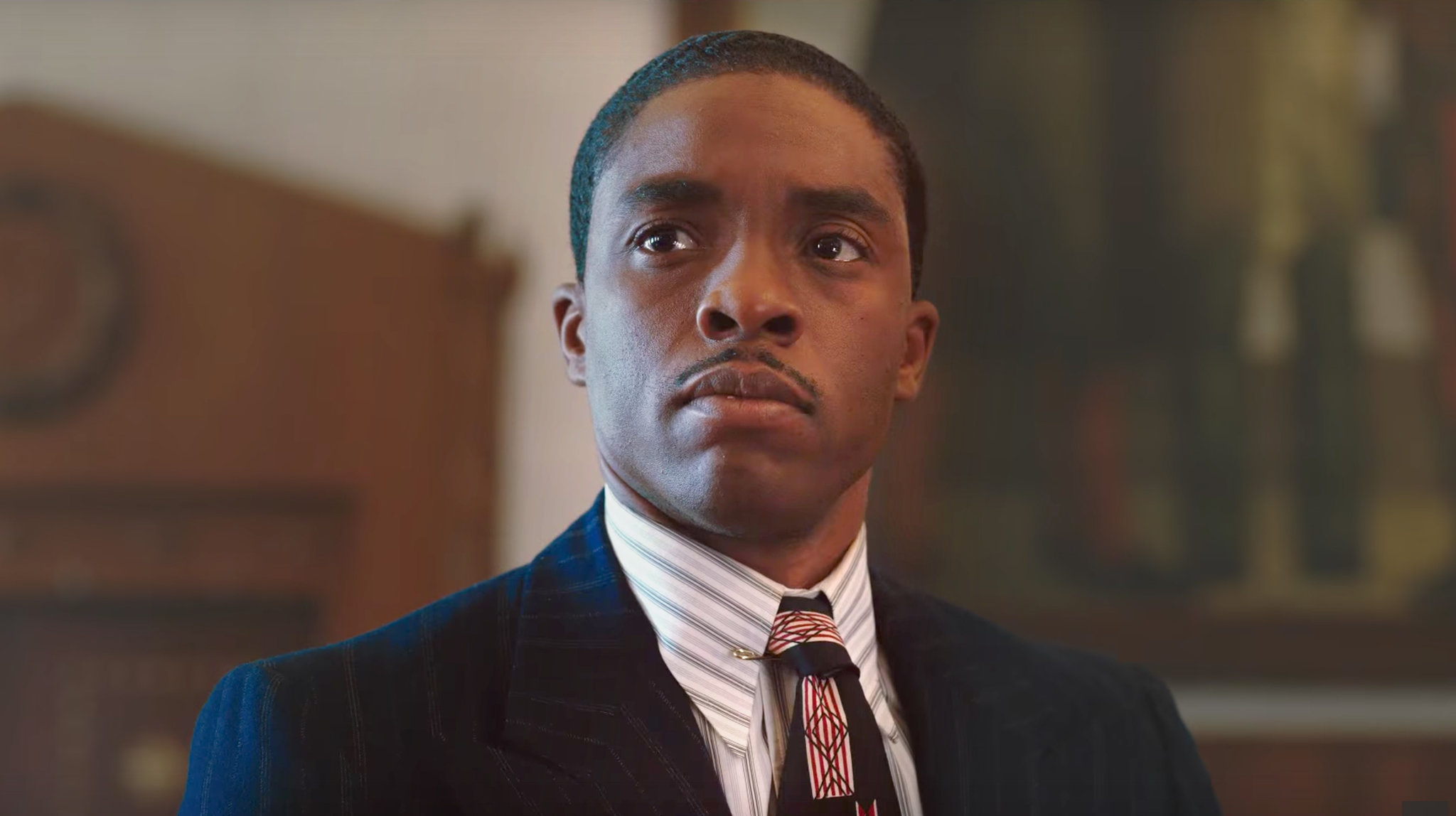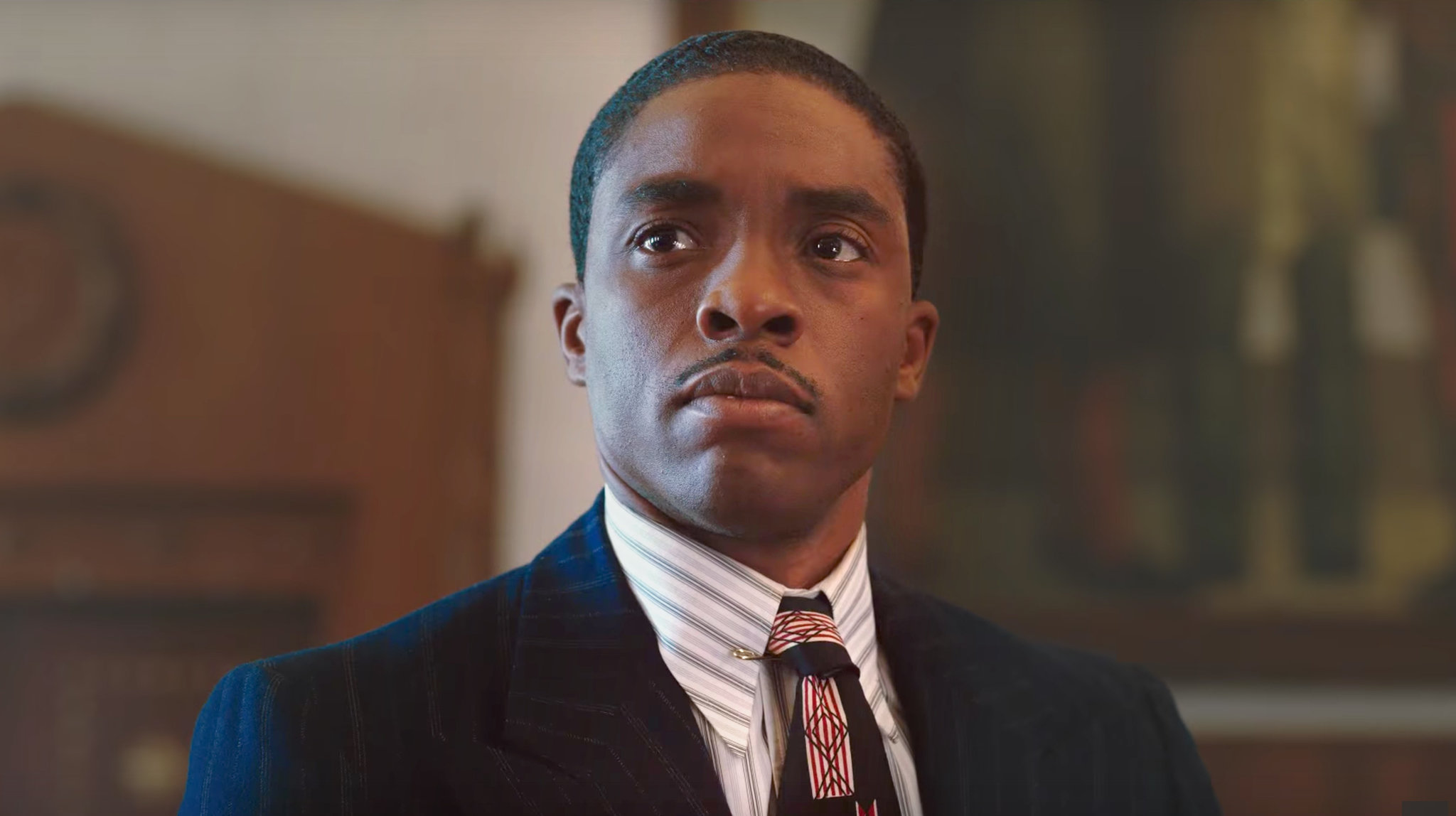 (Chadwick Boseman in Marshall, 2017)
Age 43 is much too young for a superstar and superhero to leave this world. Yet, in passing, Chadwick Boseman became a real-life hero, and a Hollywood legend.

I have long been a fan of Boseman's work, ever since I saw him carve out his career by giving pinpoint-accurate portrayals of some of history's most influential African-American icons. Portraying a well-known public figure is often fraught, because it's a person whom everyone knows and loves.
Giving a lackluster portrayal of a legend can damage, even ruin, an actor's career. Yet these biographical portrayals seemed to come naturally for Mr. Boseman. In fact, he was majestic in those roles.
What I did not know about Chadwick Boseman was just how interesting his acting journey was, how he came from humble beginnings, how he nearly gave up on acting, and how he became a superhero both on and off-screen.

Boseman's humble beginnings
Chadwick Aaron Boseman began his journey as an actor in stereotypical Small-town, USA. Born in Anderson, South Carolina, Boseman took a liking to acting in grade school. By the time he hit high school, he had already written his first play, Crossroads, after a friend was tragically shot and killed.
His love for the performing arts followed him all the way to college, in Washington, DC. He earned a Bachelor of Fine Arts degree in directing from Howard University.
Boseman's famous boosters
It was at Howard U. where Boseman would meet one of his famous backers, Phylicia Rashad, best known for her role as Clair Huxtable on the landmark television show, The Cosby Show. Rashad would go on to become a mentor for young Boseman, spurring his budding career along.
---
"At the end of the day, acting is acting. You can look at it with the glass half full or glass half empty. So, I just choose to look at it with the glass full."
(Chadwick Boseman)
---
Rashad also enlisted another famous actor to help push Boseman's career forward. When Boseman and his classmates needed funds to attend the Oxford Mid-Summer Program of the British American Drama Academy in London, Rashad sought the help of Denzel Washington, who secretly paid for Boseman and his classmates. Little did Washington know he was financing the career of a future superstar.

Boseman almost gives up on acting
But before Chadwick Boseman became a superstar, he was just a typical, struggling actor seeking to carve out a career in the jungle that is the entertainment business.
He began his career in New York, directing plays and, eventually, moved to Los Angeles to concentrate more fully on his acting career. He landed small roles on television shows like All My Children and Law & Order.
But his time grinding in the trenches, as a bit actor, coupled with his interest in directing, led Boseman to contemplate what many struggling actors are forced to consider: life after acting.
Chadwick Boseman was leaning towards a career as a director and leaning away from the business of acting. Then, he got a break. A big break!

Boseman's big break 
Director Brian Helgeland was looking for an actor to play baseball legend, Jackie Robinson, in a biographical film called 42, which was Jackie Robinson's baseball jersey number. Dozens of actors were screened, but in the end, it was Boseman who embodied what Helgeland was looking for.
But playing Jackie Robinson in his first lead role and making it look easy was not enough for Boseman. He followed up his portrayal of Robinson with a stunning portrayal of singer James Brown (Get on Up, 2014) and Supreme Court Justice Thurgood Marshall (Marshall, 2017).
Boseman's career exploded after that and he never looked back.

Boseman becomes a superhero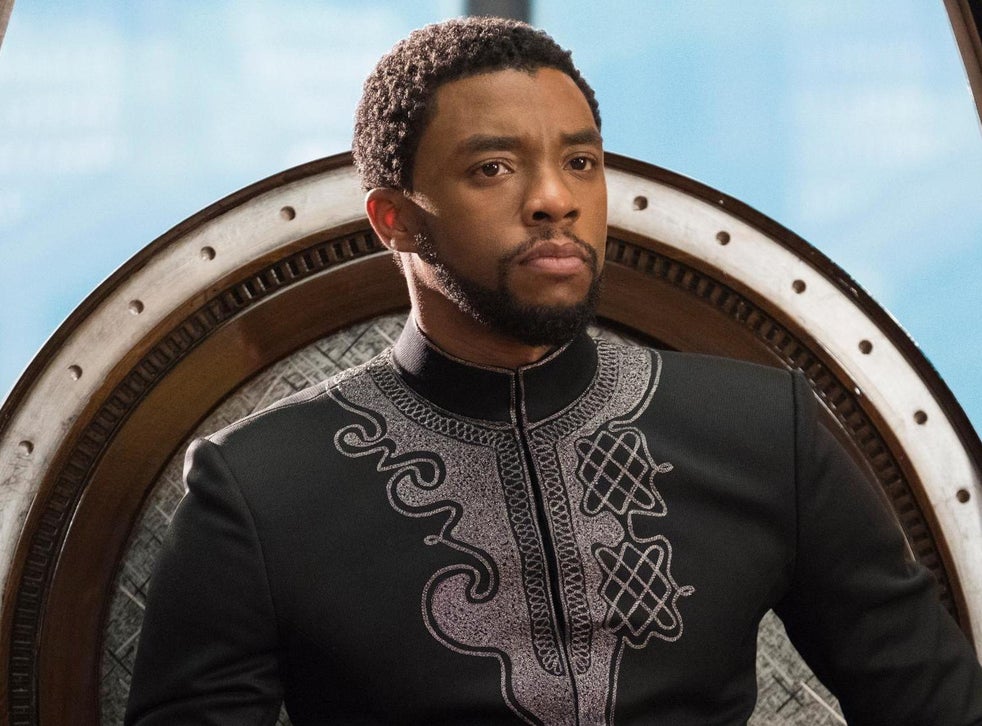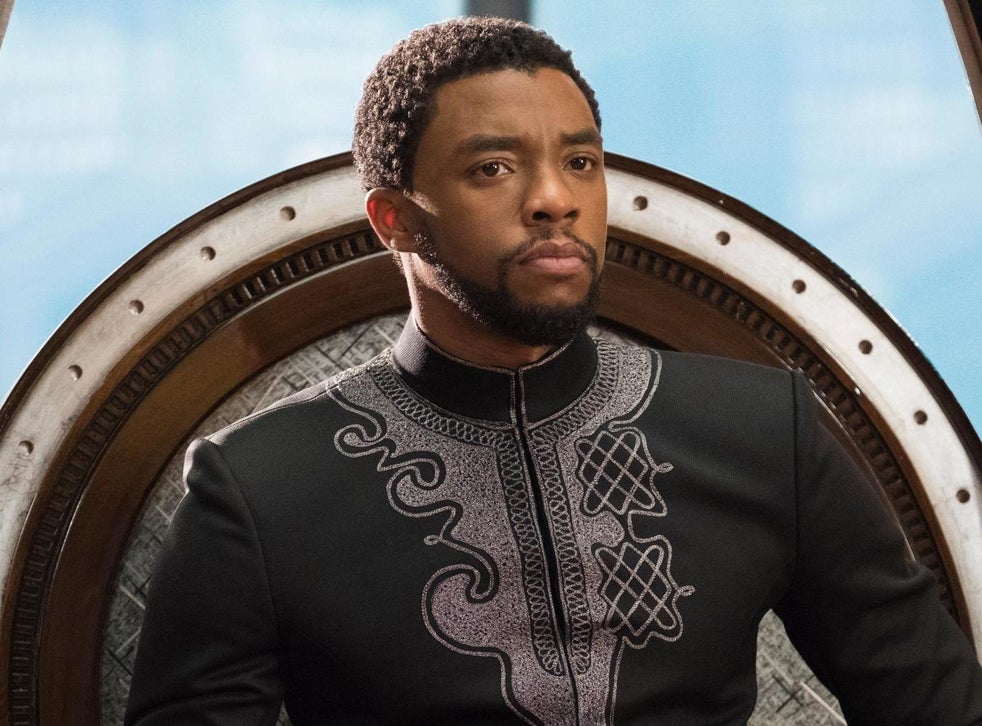 (Chadwick Boseman in Black Panther, 2018)
With a string of biographical film successes under his belt, it would have seemed he had finally found his niche in Hollywood. He would be the go-to actor whenever there was a role to be filled to play one of history's famous African-American men.
As it turns out, bio-pics were only a stepping stone for the actor who was fast on his way to international superstardom.
Marvel Studios had embarked on an ambitious project: producing a superhero film with a cast composed almost entirely of African-Americans, while proudly emphasizing black themes and black traditions. The film was Black Panther.
Boseman was chosen to play the lead character, T'Challa. The film would go on to gross more than one-billion dollars. And Boseman would become a recognizable face and household name.

Boseman becomes a legend
While Boseman portrayed a superhero on screen, he was quietly a superhero off-screen. Even while filming Black Panther and other projects, like Spike Lee's Da 5 Bloods, Boseman was battling stage IV colon cancer.
Yet, he never complained or sought pity. He never even revealed his condition to the public. He simply soldiered on, fighting for his life while visiting cancer patients and offering them hope. And in doing so, he became a real-life superhero to many as they faced death and struggled through chemotherapy.
On August 28, 2020, Boseman passed away; his life and acting journey tragically cut short. Yet nothing, not even cancer, can kill off a legend. And Boseman's legend, indeed, will live on.
Wakanda forever.

---
You Might Also Like:
R.I.P. to Chadwick Boseman
---