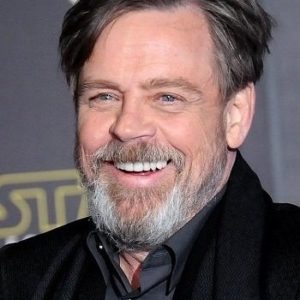 "Tenacity is almost more important than talent"
(Mark Hamill)
(Arranged by AM staff)
Actor Mark Hamill has a face most Star Wars fans would instantly recognize, even though he does some of his best work using only his voice. Hamill is the highly-successful, award-winning actor responsible for the character Luke Skywalker in the Star Wars films.
---
RELATED:
"Just Don't Give Up" (Molly Shannon)

---
When he's not winning awards (he's earned three Saturn Awards for his Star Wars role), Hamill has lent his dynamic vocal talents to animated series like The Simpsons, Batman: The Animated Series, along with video games and other projects.

In an interview with the Oxford Union, Hamill laid out, in humorous detail, why it takes a certain kind of person with a certain kind of mindset, to have success in the entertainment business.
"I hate to be a buzzkill, but I try to talk kids OUT of showbusiness. Seriously! I say, if there's anything you like as much as performing, do it… You can still do community theatre, you can do amateur theatre, you can still perform…"
---
"If you can't talk someone out of showbusiness, then they have a shot."
(Mark Hamill)

---
"But I'm telling you, if you get into it as a profession, you're in for a lifetime of rejection and unemployment. I mean, you get seven or eight jobs and then you don't work for a year and a half!"
"You start running out of money…you have to go drive a cab or wait tables or something. It's a miserable profession. Believe me! Please don't do it!"

And what kind of person does Hamill believe should become a professional actor? Simple: people who MUST become professional actors.
"If you can't talk someone out of showbusiness, then they have a shot."
"I love the allure, the danger of working without a net. You know, it's one thing to be a tightrope walker if there's a net, as opposed to being a tightrope walker where you could plummet to your death at any moment."
"And that's the disconnect between someone who's rational and someone who's just crazy enough to go into showbusiness and stick to it no matter what."
Talent alone is usually not sufficient, explains Hamill.
"Tenacity is almost more important than talent. It's equally as important, for sure!"
---
You Might Also Like:
'Don't Be a One-Trick Pony' (Christian Bale)
---