Happy New Year!
(by AM Staff)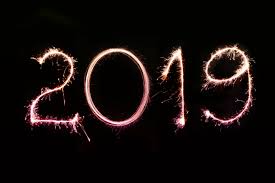 Happy New Year to our readers, social media followers and to actors everywhere!
We hope your 2018 was filled with great advancements in your acting careers! Did you book a big national commercial? Awesome! Did you land a well-paying voice-over role? Great! Got your first television credit? Fantastic! Booked a lead role in an indie feature? Amazing! Did your on-stage performance bring the house down? We (along with your audience) applaud!
Or, perhaps your 2018 was more modest, featuring only one decent role, along with endless trips to your acting class of choice? Good! Keep going!
Regardless…
Whether your acting career took off in 2018, or whether it failed to leave the runway, we hope 2019 brings you everything your imagination can conceive!
Happy New Year, actors!