Andrew Garfield:
"Treat Every Character Like a Real Person"
(by AM Staff)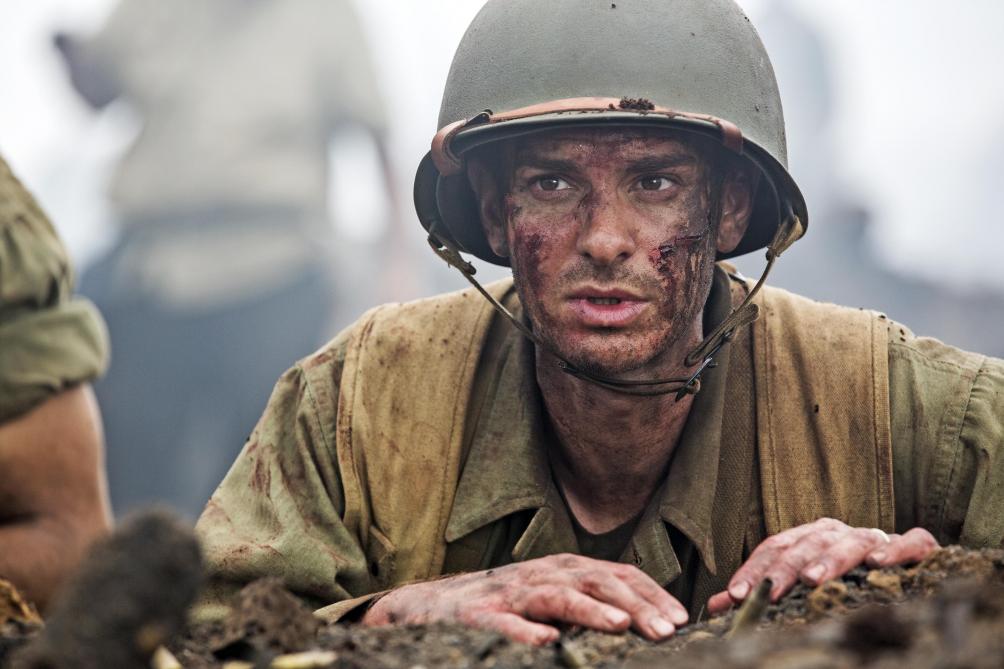 (Andrew Garfield in Hacksaw Ridge, 2016)
---
"Treat Every Character Like a Real Person"
---
Andrew Garfield is a British-American actor who was born in Los Angeles, but got his start in the United Kingdom theatre and television scene.

Successful roles on films like Never Let Me Go (2010) and The Social Network (2010), a film about the early days of the social media giant, Facebook, earned him critical acclaim.
Here's Garfield's advice to actors when preparing to take on a new and challenging role:
Treat your character as if they are real. Approach your character as if they are an actual person, rather than a superficial mask you temporarily put on while performing.
---
"Every single character an actor takes on, they need to treat that person as if they were real, in order to feel the correct amount of responsibility for their existence, because your job is to create a real, live, breathing, full, rich, multifaceted, convoluted, complex person. And that's very difficult to do if you don't care about that person."
(Andrew Garfield) 
---
Garfield's approach shows up in rich detail, when you review his body of work. It shows up in Eduardo Saverin, the character he portrayed in The Social Network (2010).
His Social Network performance earned Garfield his first Golden Globe nomination and helped him land his biggest role yet, playing the titular character in The Amazing Spiderman (2012), opposite actress Emma Stone, along with its sequel, The Amazing Spiderman 2.
Garfield also earned an Academy Award nomination for his portrayal of Desmond T. Doss in Hacksaw Ridge (2016).

---
You Might Also Like:
Michael Caine: 'Real people struggle not to show their feelings'
---