Joe Manganiello:
"You Can't Rely on Anyone to Hand You Anything"
(arranged by Jim Webb)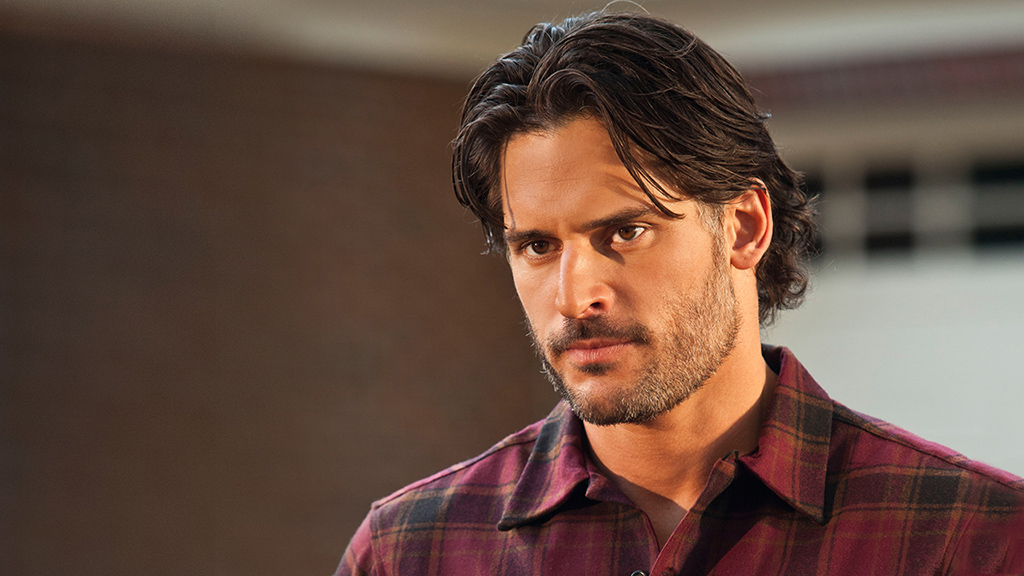 Casual observers of Joe Manganiello might know him as the spouse of actress, Sofia Vergara. Or they might remember the Boston-born actor from posters of his impressive physique.

But if you are a fan of HBO's True Blood, then you'll know Manganiello as the actor who portrayed Alcide Herveaux, the hunk who gives his last breath to protect his love-interest, Sookie.
You might also know Manganiello from his other noteworthy roles, including Spider-Man (2002), How I Met Your Mother, Sabotage (2014), Justice League (2017) and Rampage (2018) and the Magic Mike film series.

In a recent interview with Backstage, Manganiello offered his advice to aspiring actors about the importance of being driven and self-reliant.
---
"You can't rely on anyone to hand you anything in this business. Ever! So, just be creative."

---
"So many times I meet people who [ask me], you know, 'do you have any advice for me as an actor?' And I'm like, 'when's the last time you acted? Not sending in your headshot or went to an audition. When's the last time you acted? When's the last time you got people to see your work. Go do that. Go be an actor. Go do something!"

And, according to Manganiello, an actor does not need extensive expertise, a large audience or a large budget to do something meaningful.
"Go do a play. Go do a play for free. Just get up there. Go do something. Go write something. Go shoot it. Go figure out how to do that. I mean, if Steven Soderbergh can shoot a feature film on an I-Phone, so can you. Go figure it out," said Manganiello.
---
"Go do a play. Go do a play for free. Just get up there. Go do something."
(Joe Manganiello)
---
With all the technology available, actors can produce content of surprisingly good quality. And, with the advent of social media platforms like Facebook and YouTube, actors can gain exposure like never before, without waiting for the entertainment industry to give them a "big break".
This kind of determination and self-reliance is the key ingredient that sets many actors apart from the rest.
As Joe Manganiello put it:
"I really think that no matter where you come from, no matter where you are, if you have the talent and you have the drive, you will find a way. You will find a way, if you're that determined."

---
You Might Also Like:
"Tenacity is Almost as Important as Talent" (Mark Hamill)
---