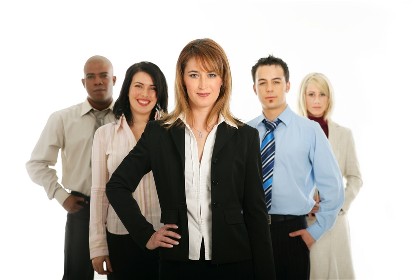 Your agent has the most clearly defined role. Your personal manager is responsible for advising you on all facets of your career, from your image to your choice of collaborators. Your attorney is responsible for a wide range of legal issues ranging from setting up your business structure to reviewing your contracts to protecting your intellectual property. The agent has only one function, getting you employment.
Talent agencies range from the giants such as CAA, ICM and William Morris to smaller one-person operations. While the large agencies cover the whole section, the smaller agencies often specialize in different areas of the entertainment industry such as nightclubs, dance companies, film, corporate parties, etc. Talent agents (also known as booking agents) not surprisingly tend to sign performers who have a demonstrated ability to fill a room with warm bodies. This means that many artists end up doing their own booking initially.
An Agent is a state licensed individual who sends models, actors, singers, etc. to auditions and castings. They are only supposed to make their money off a percentage of bookings generated by the models talent they handle. Legitimate agents tend not to take a major interest in directly guiding the careers of models or talent (actors, singers, dancers, and comedians).
A Manager is the personal mentor and guide for an individual model or talent. Managers, or talent management companies, are among the sources that are intended to be packaging and training resources by such regulated states as Florida. This keeps the services competitive. Managers are more or less the quarterback of the team (model/talent, manager, and agents), setting a direction, telling the model/talent what they need to do to compete – and giving them the bad news in terms of what they cannot do.
Casting directors are the counterparts of the agent. Whereas the agent represents the model/talent at an audition, the casting director represents the client; the film Production company, commercial production company, ad agency, and catalog house in finding talent. They also do nothing to guide the talent. They just look for the best possible candidates to present to their client.
A Talent Scout works usually for a manager or management group. They can work for an agent but are often more of a voluntary service to the agent. Normally, talent scouts work for management groups, finding new talent in a variety of ways and convincing them to work with the specific management group.
A Talent Coordinator also works for a manager or management group in a manner similar to the talent scout. A coordinator is the superset of the scout with additional duties or opportunities. A talent coordinator not only scouts models and talent, but also is also responsible for setting up workshops and photo shoots. The talent coordinator will sponsor and supervise events specifically for talent or models he/she discovers.