What Should You NOT Do in a Demo Reel?
10 things to avoid when putting together your show reel
(By Tonya Tannenbaum)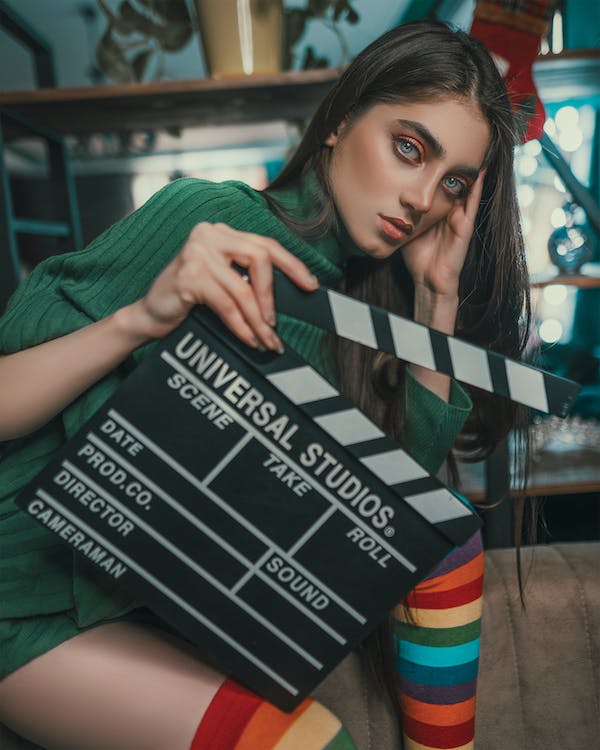 (Photo: Ali Pazani | Pexels)
Don't do these 10 things when putting together your demo reel! And, if you've already put together a reel, go back and check to see if you've avoided these common mistakes.
1. Don't make your demo reel too long or stuff it full of very old footage. The purpose of a demo reel is not to show everything you've ever done. It's to show the best of what you've done lately.
2. Don't be obsessed with the length of your reel. Don't add unhelpful material just to make your demo reel a certain length. The length of your reel isn't nearly as important as the content of the reel.
3. Don't use just any footage. Your goal is to land specific roles. The footage you use should showcase you in the roles you'd like to play. Your demo reel should showcase your primary "type(s)" in the first few seconds.
4. Don't say that you're too inexperienced or that you don't have enough footage to do your reel. There are plenty of ways to produce a demo reel, even when you don't have existing footage. Where there's a will, there's a way!
5. Don't include footage of you in a scene with a famous person just because they're famous. Just because you did a scene with a famous person doesn't mean it should go on your demo reel. You should only include it if it showcases YOUR talent.
6. Don't include extra roles. Leave background roles and footage off of your demo reel. They don't help!
7. Don't use anything but high-quality footage. Your demo reel doesn't need just ANY footage on it. It needs GOOD footage. Poor quality footage can hurt more than it helps.
8. Don't add anything that distracts from your acting. Your reel doesn't need a fancy montage or special effects.
9. Don't randomly select material. Put your best material at the beginning of your demo reel, because the beginning may be all casting directors have time to see.
10. Don't always use a demo reel. Sometimes it's more suitable to send a particular clip of your work, especially if the role performed in the clip is very similar to the role you are seeking.
---
You Might Also Like:
5 General Rules for Demo Reels
---