Important Rules to Follow During an Audition
What makes an audition successful?
(By AM Staff)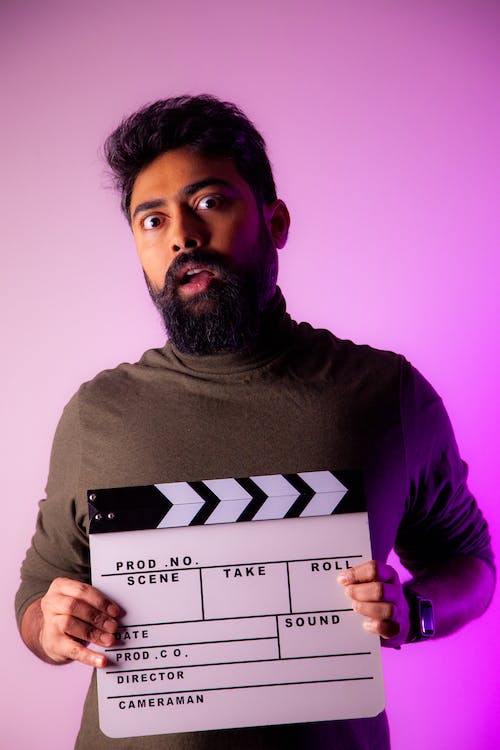 (Photo: Teja J | Pexels)
1. First, be happy that you got the audition. Whether you land the role or not, always begin with gratitude that you were chosen for the audition.
2. Remember, everything you do is an audition. Entering the audition room, exiting the audition room, slating your name, general meetings, table reads, relationship-building. In this business, EVERYTHING is part of the audition process.
3. Audition to make a name for yourself. Even if you don't book the job, the casting director will know that you're the real deal. Guess who they will bring in the next time they are casting?
4. The beginning of your audition is usually not the beginning of the story. To be effective, therefore, you must understand as much as possible about your character's beginning and ending.
5. Own your audition performance! You don't audition to do it "right". You audition to perform your interpretation of the character. And, if you properly prepare and do your research, your unique interpretation is always right for you.
6. Don't wear a full costume to an audition. Dress to suggest the role.
7. Don't forget to be nice to the session director. A recommendation from them, to the casting director, on your behalf, can go a long way to winning the job.
8. Don't be intimidated by the other actors in the audition waiting room. They might have more credits than you or more training than you. But remember, you were called to audition for a reason.
9. Check your ego at the door, but always bring your confidence into the audition room. And bring lots of it!
10. Keeping a positive attitude during the audition is essential for building relationships with casting directors.
11. Since casting directors don't always know exactly what they want, it makes little sense to audition solely on the basis of giving them what you think they want.
12. Don't be afraid to make the less obvious choice in your audition; the choice that all the other actors are too afraid to try.
13. Always be flexible and ready for change. Directors and casting directors love actors who are malleable and take direction well.
14. Use props during your audition, as long as they don't take away from the quality of your performance.
15. Control what you can control in the audition. Whether they cast you or not is, to some degree, outside your control.
16. Don't apologize during an audition. Ever. If you stumble over your words or make a mistake, simply correct it. Confidently.
17. Beating yourself up after a bad audition only makes things worse. Making a mental note of the things you can do to improve is what makes things better.
---
You Might Also Like:
The Ultimate Audition Preparation Checklist
---