A Farewell to Carl Reiner 
Reiner became a force in Hollywood, thanks to his acting skills, jokes and creative ingenuity
(by AM Staff)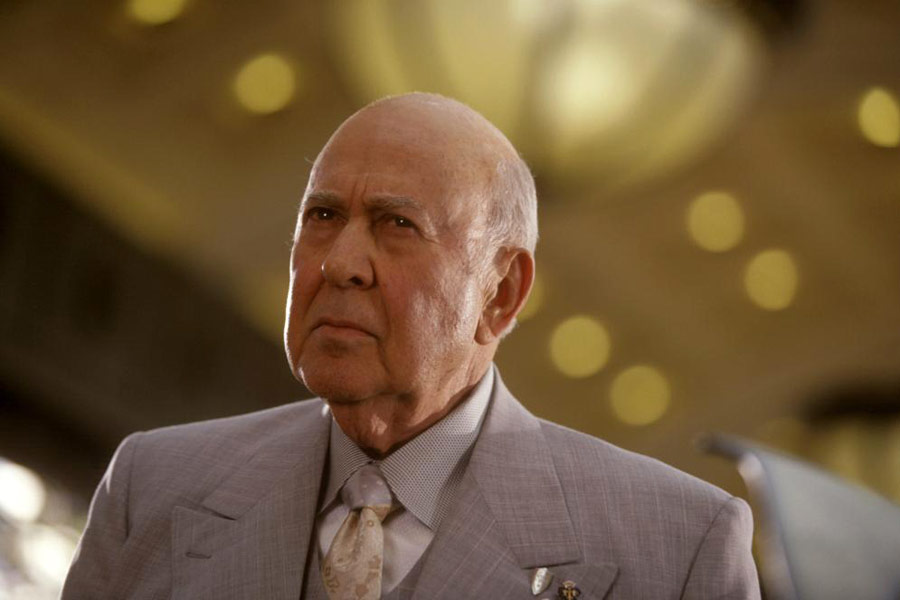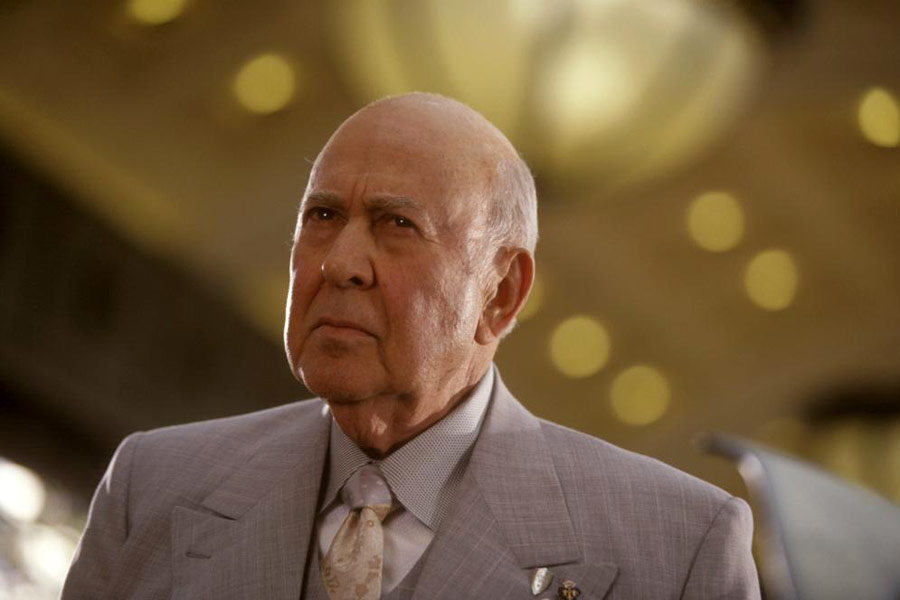 (Carl Reiner in Ocean's Eleven)
We would like to bid a warm farewell to Carl Reiner, a comedy genius who recently passed away at his home in Beverly Hills, California. He was 98 years old.

The late father of director and actor, Rob Reiner, Carl Reiner's prolific career spans nearly 7 decades. Born in the Bronx, New York City, on March 20, 1922, Reiner got his start in acting after taking a free drama workshop, sponsored by the Works Progress Administration.
From there, Reiner first appeared on Sid Ceasar's Your Show of Shows, a live, 90-minute variety show in 1950. He teamed up again with Ceasar to do Ceasar's Hour, an hour-long sketch comedy program in 1954.
His greatest professional accomplishment came when he created, wrote for and co-starred in one of the most celebrated television sit-coms of all time, The Dick Van Dyke Show. The show ran for five seasons, from 1961-1966, earning fifteen Primetime Emmy Awards during it's run.

Reiner became a force in Hollywood, thanks to his acting skills, jokes and creative ingenuity. He even became a successful director, directing Steve Martin in films like The Jerk (1979) and All of Me (1984).
---
"My idol, Carl Reiner, wrote about the human comedy. He had a deeper understanding of the human condition, than I think even he was aware of. Kind, gentle, compassionate, empathetic and wise. His scripts were never just funny, they always had something to say about us."
(Dick Van Dyke)
---
Reiner continued to make an impact on the big screen late in his career. He played an integral role in the Ocean's movie franchise, starring alongside Hollywood heavyweights, Brad Pitt and George Clooney. Reiner played Saul Bloom in Ocean's Eleven (2001), and reprised his role in Ocean's Twelve (2004) and Ocean's Thirteen (2007).
In 1999, Reiner was inducted into the Television Hall of Fame.

---
You Might Also Like:
Netflix and Quarantine…and Watch Some Great Acting!
---