7 Basic Facts About Meryl Streep
Here are 7 basic facts about the "greatest actress of her generation": Meryl Streep
(by Jim Webb)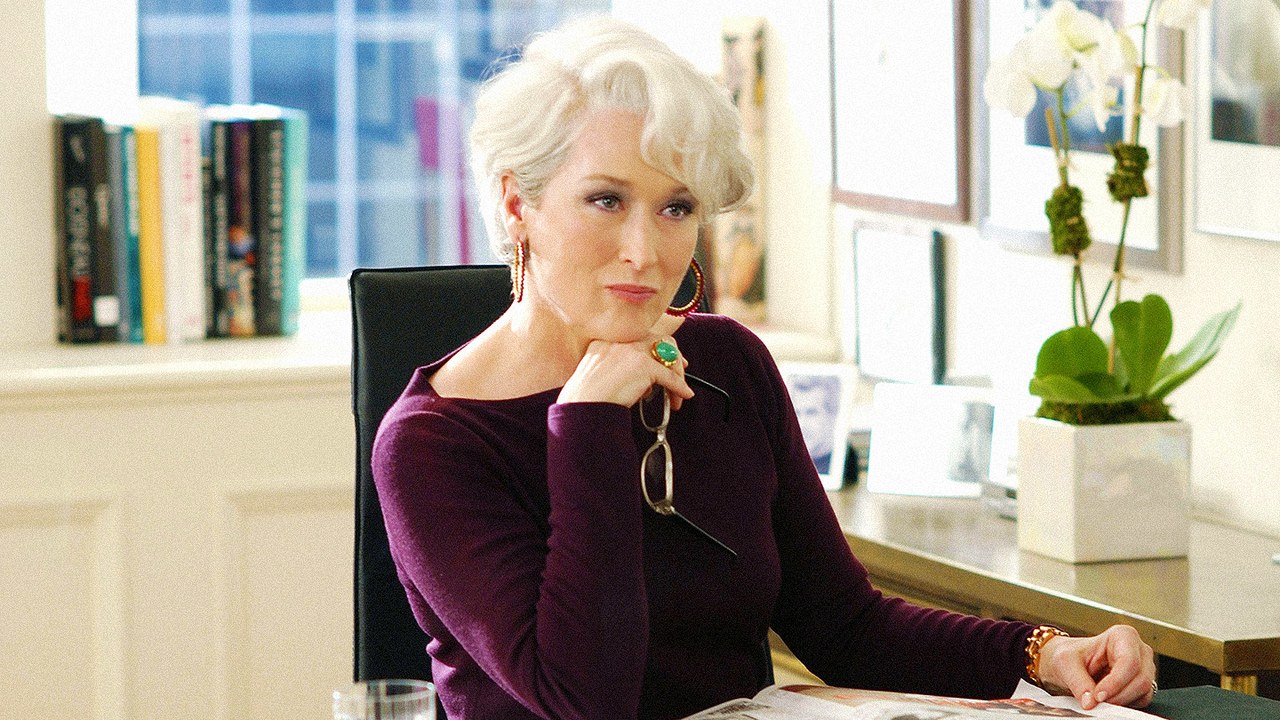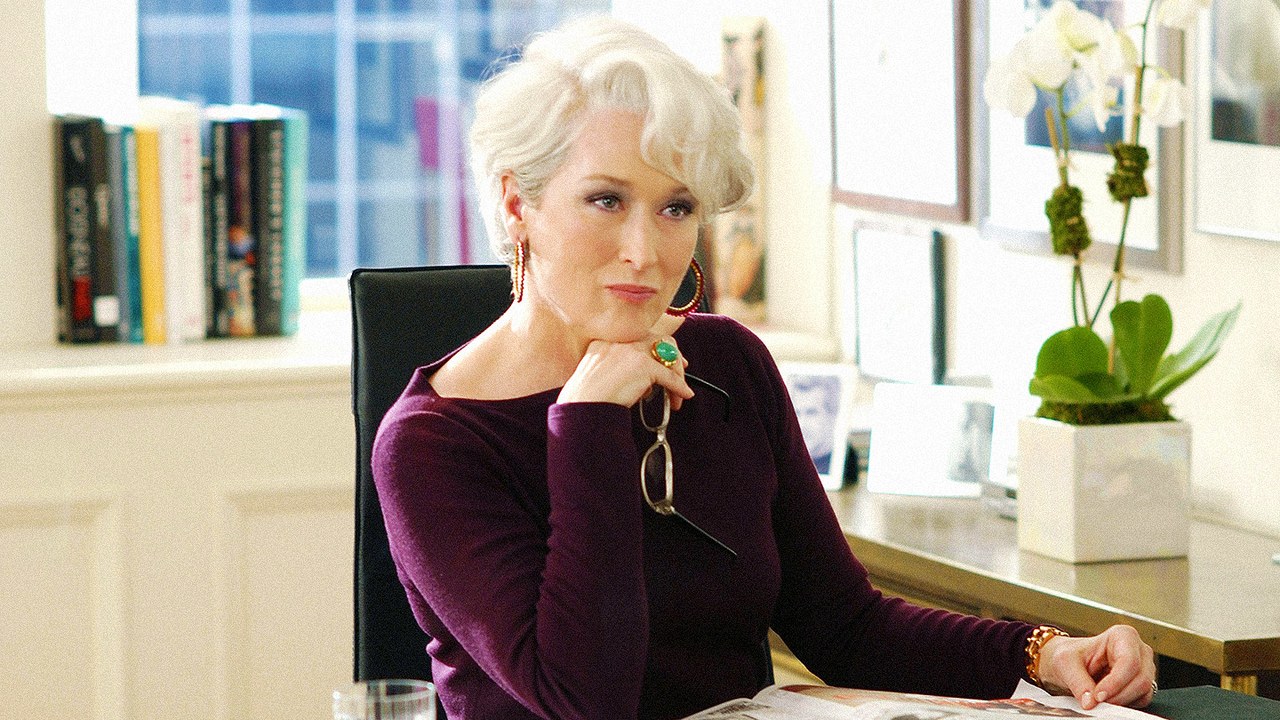 (Meryl Streep in The Devil Wears Prada)
Meryl Streep is considered by many to be one of the greatest, if not the greatest actress, of all time. She's certainly the greatest actress we've seen in generations.

If you need proof, just take a brief gander at some of the surprising features of her acting résumé: the legendary performances in epic films, the outrageous number of accolades, to go along with an influence in the world of cinema that almost no actress can match.
---
RELATED
7 Basic Facts About Konstantin Stanislavski
---
If you've seen Streep's performances in films like Kramer vs. Kramer (1979), Sophie's Choice (1982) or The Iron Lady (2011), then you understand why Mary Louise Streep, popularly known as Meryl Streep, is in a class all her own.
Here are 7 basic facts about the "greatest actress of her generation":
#1: Streep Studied at the Yale School of Drama
It should come as no surprise that Meryl Streep began performing at a young age. From showing off her performance chops in home movies for her family, to appearing in high schools plays in her native, New Jersey.
And Streep kept on performing during her time at Vassar College, where she gained campus-wide attention, sparkling in various plays. It was there that her interest in acting truly blossomed.
Streep topped off her collegiate training when she attended the Yale School of Drama, where she received her MFA.

#2: Robert Deniro Inspired Her to Get into Film
After leaving college, Streep cut her teeth in the theatre scene, performing in plays at Eugene O'Neill Theater Center's National Playwrights Conference and productions at New York Shakespeare Festival, including The Taming of the Shrew, Measure for Measure and Henry V.
---
"I think that, giving voice to characters that have no other voice…that's the great worth of what we do [as actors]."
(Meryl Streep)
---
Streep starred in the Broadway musical, Happy End and later won an Obie Award for her performance in an off-Broadway play, Alice at the Palace.
It wasn't until Streep was blown away by the performance of Robert Deniro, in the film Taxi Driver, that she became motivated to get onscreen.
While she continued to work the theatre scene, it wouldn't be long before Streep would make the leap to the big screen.

#3: Streep Took the Big Screen by Storm
After making the leap from the theatre world to the big screen, Streep wasted no time establishing herself as a premiere talent in Hollywood. In fact, for her first major onscreen role, playing Linda in The Deer Hunter, starring Robert Deniro, Streep was nominated for an Academy Award for Best Supporting Actress.
Her success continued with her role in Kramer vs Kramer (1979), where she played Joanna Kramer, the spouse of Ted Kramer, played by Dustin Hoffman. The gripping tale about a couple's divorce won an Academy Award for Best Picture and earned Streep an Oscar for Best Supporting Actress.

#4: Streep Becomes a Leading Lady in Sophie's Choice
Following her successes in supporting roles, Streep was more than ready to become a leading lady. And, in one of her most iconic roles, that of Zofia "Sophie" Zawistowski in the 1982 film, Sophie's Choice, Meryl Streep did not disappoint.
Streep lit up the screen as a Polish survivor of Auschwitz who, in a famous scene, was forced by an SS guard to choose which of her children would be gassed and which would proceed to a concentration camp. Her performance earned her critical acclaim.
It also earned her a litany of awards, including an Academy Award for Best Actress.

#5: Meryl Streep is the Oscar Queen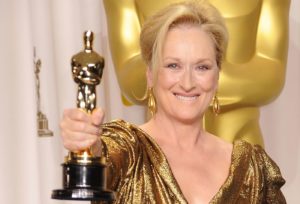 Speaking of Academy Awards, no one, man or woman, has ever been nominated for more Academy Awards than Meryl Streep. She has been nominated for a record 21 Academy Awards, winning 3. These include:
*The Deer Hunter (1979)
*Kramer vs Kramer (1980)
*The French Lieutenant's Woman (1982)
*Sophie's Choice (1983)
*Silkwood (1984)
*Out of Africa (1986)
*Ironweed (1988)
*A Cry in the Dark (1989)
*Postcards from the Edge (1991)
*The Bridges of Madison County (1996)
*One True Thing (1999)
*Music of the Heart (2000)
*Adaptation (2003)
*The Devil Wears Prada (2007)
*Doubt (2009)
*Julia & Julia (2010)
*The Iron Lady (2012)
*August: Osage County (2014)
*In the Woods (2015)
*Florence Forester Jenkins (2017)
*The Post (2018)
#6: She's the Queen of Other Awards, too!
In addition to her Oscar Nominations, Streep also has been nominated for a record 33 Golden Globe Awards. She's carried home nine of them in her illustrious career.
Her other accolades include:
*15 British Academy Film Award nominations
*4 Primetime Emmy Award nominations
*18 Screen Actors Guild Award nominations
*one Tony Award
*Kennedy Center Honor
*One star on the Hollywood Walk of Fame

#7: Meryl Steep's Acting Philosophy is About Finding the Similarities
While some consider acting, at its core, to be about pretending to be someone you are not, Meryl Streep does not see it that way. While she is renowned for her ability to seamlessly transform herself into whatever character she portrays, Streep views her approach as being less about the transformation and more about the integration of the character into her own life, and vice versa.
As she explains it:
"Acting is not about being someone different. It's finding the similarity in what is apparently different, then finding myself in there."

---
You Might Also Like:
Actors Who Have Tested Positive for Coronavirus
---