Do I Need to Wear Makeup for a Self-Tape?
To Wear or Not to Wear…
(By Tonya Tannenbaum)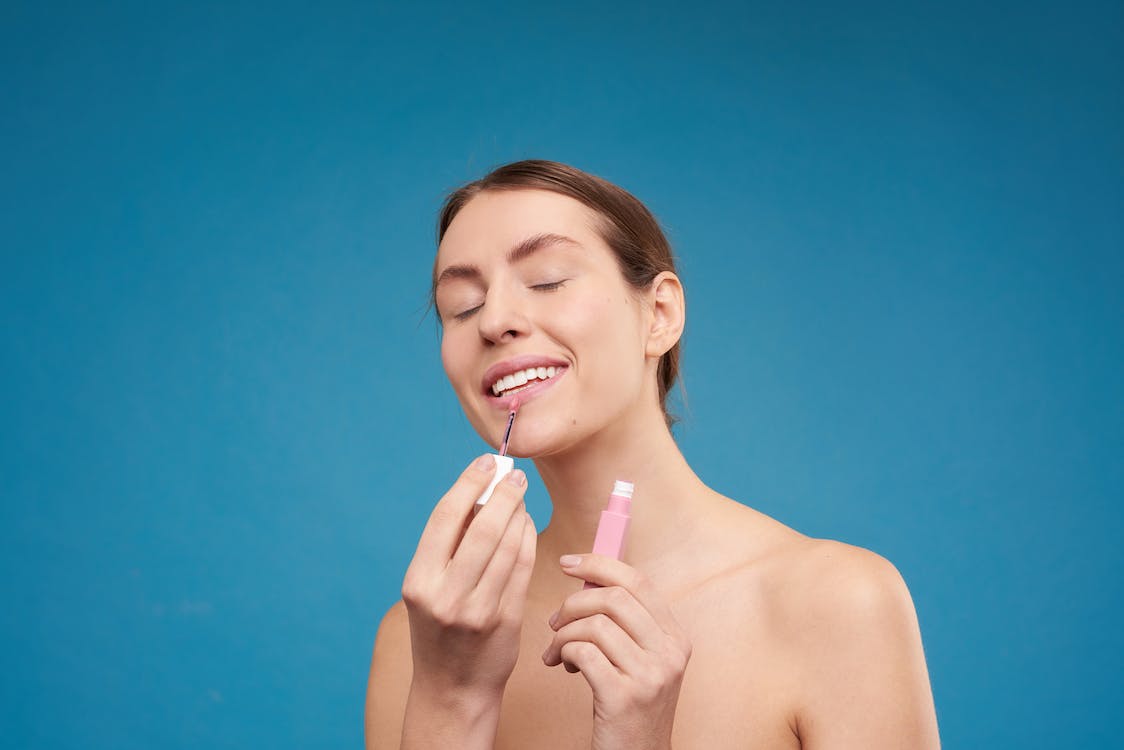 (Photo: Shiny Diamond | Pexels)
Self-tapes have become an integral part of the audition process in the entertainment industry. As an actor, one of the questions you might grapple with is whether or not to wear makeup for your self-tape audition. The answer isn't one-size-fits-all, and it depends on various factors, including your comfort level, the role you're auditioning for, and the industry's expectations. Let's explore the considerations and guidelines regarding makeup for self-tapes.
Role and Character Requirements: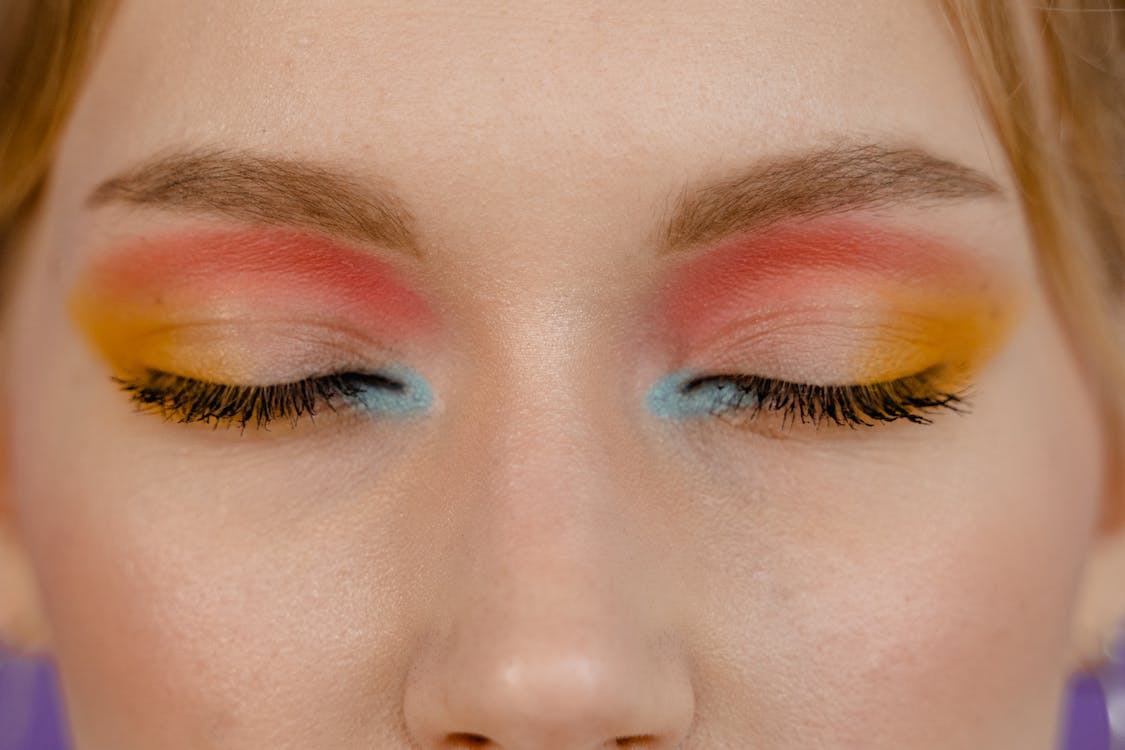 (Photo: Mart Production | Pexels)
The first and most crucial factor to consider is the specific role you're auditioning for. Different characters may require different makeup looks. If the character you're portraying is a plain, everyday person, minimal or no makeup may be appropriate. However, if the role calls for a glamorous, well-put-together character, you should apply makeup accordingly.
Your Comfort and Confidence: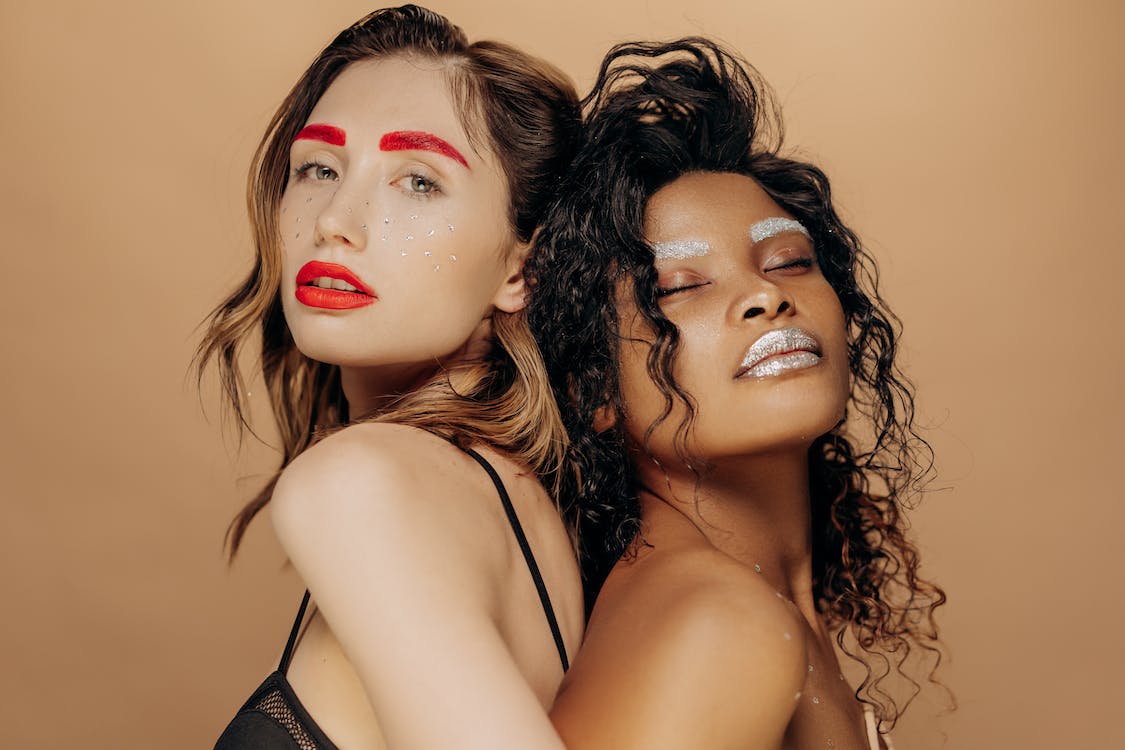 (Photo: Mikhail Nilov | Pexels)
Feeling comfortable and confident in your self-tape is vital. If you feel more secure and capable with a bit of makeup to enhance your features and boost your self-assuredness, go ahead and use it. Makeup can help you feel polished and camera-ready, which is crucial for a successful audition.
Natural and Subtle Makeup:
If you decide to wear makeup for your self-tape, opt for a natural and subtle look. Heavy makeup can be distracting and might not convey the authenticity casting directors are looking for. Focus on enhancing your natural beauty rather than transforming your appearance.
Here are some makeup tips for self-tapes:
Use a lightweight, matte foundation to even out your skin tone. Make sure it matches your skin color to avoid any stark contrasts.
Define your eyes with neutral eyeshadow and mascara to make them pop on camera. Avoid overly dramatic or colorful eyeshadows.
A neutral or soft lip color is typically a safe choice. Lip gloss or a muted lipstick can add a touch of polish.
Use blush to add a healthy flush to your cheeks, and a touch of contouring can provide dimension to your face without looking heavy.
Groomed eyebrows frame your face nicely. Use an eyebrow pencil or powder to fill in any sparse areas.
A light setting powder can help control shine and reduce any glare from camera lights.
Avoid Makeup Mistakes: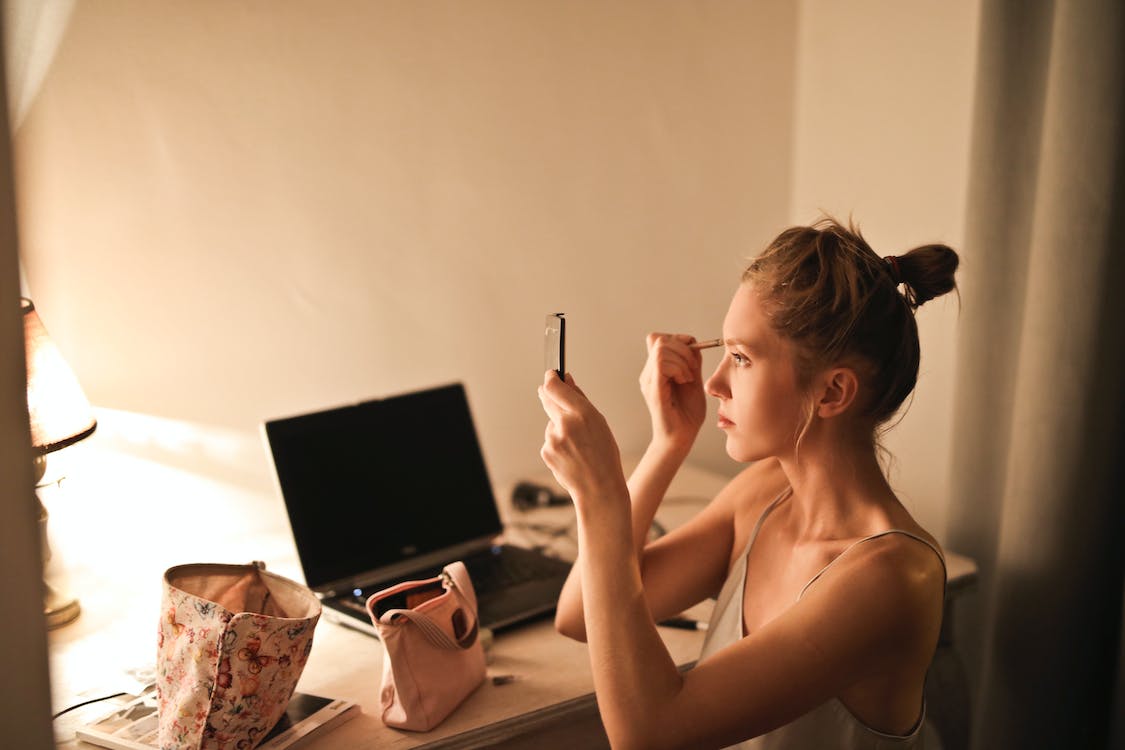 (Photo: Adrienn | Pexels)
While makeup can enhance your appearance, avoid common makeup mistakes that can negatively impact your self-tape. These include heavy, cakey foundation, overly dark or dramatic eye makeup, or lipstick that distracts from your performance. The goal is to look like the best version of yourself without drawing unnecessary attention to your makeup.
Test Your Look:
Before your self-tape, it's a good idea to test your makeup in the same lighting conditions and camera you'll be using for the audition. This way, you can make any necessary adjustments and ensure your makeup looks great on camera.
The decision of whether or not to wear makeup for a self-tape depends on the role, your comfort level, and industry expectations. It's crucial to strike a balance between looking polished and maintaining authenticity. Ultimately, the focus should be on delivering a strong performance and showcasing your acting skills, with makeup enhancing your appearance rather than overpowering it.