5 Basic Facts About Robert De Niro
One of the most storied careers the entertainment industry has ever seen
(by Jim Webb)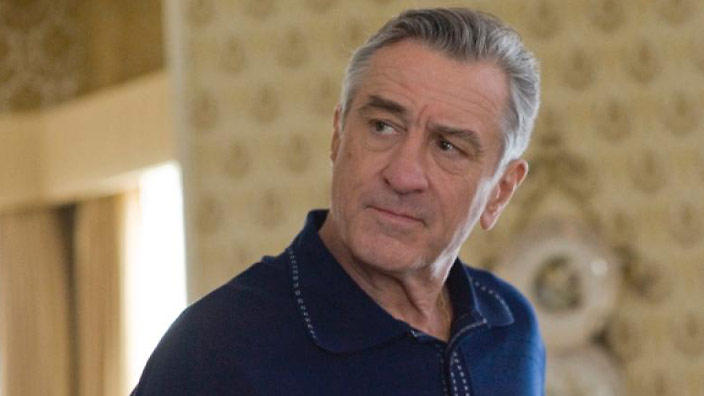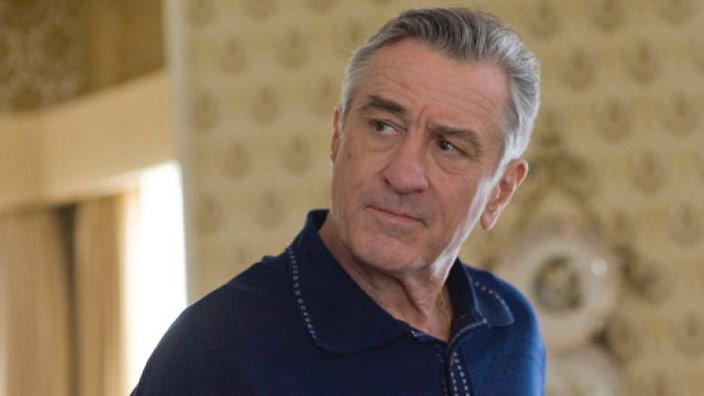 His legendary roles, in various iconic films, have established Robert De Niro as one of the most respected and revered actors of his era.

From his performances in Mean Streets and The Godfather II, all the way up to his recent role in The Irishman, De Niro has managed to captivate audiences with his tough, edgy appeal, while avoiding being boxed-in as a "mafia-type", the way some actors with Italian heritage are typecast.
The result: one of the most storied careers the entertainment industry has ever seen. And one of the most talented actors to ever grace the big screen.
Here are 5 basic facts about Robert De Niro's career in acting:
#1: De Niro Dropped Out of High School to Pursue Acting
Born on born August 17, 1943, the adolescent Robert De Niro was so motivated to become an actor that he couldn't wait. Discovering his love for performing, while appreciating its ability to relieve him of some of his youthful shyness, the Manhattan native took the unusual step of dropping out of high school at the age of 16, to pursue a career in acting.
---
"Don't expect to be famous. You have to love what you do and have fun doing it."
(Robert De Niro)
---
From then on, he threw himself into the performing arts, beginning at the Herbert Berghof Studio in Greenwich Village in New York City, and later at Lee Strasberg's Actors Studio.

#2: De Niro Trained with Stella Adler
De Niro also trained directly with legendary acting teacher, Stella Adler, at the Stella Adler Conservatory. The school is one of the most prestigious and exclusive acting schools in the entire country, accepting only about 20 students in a normal semester.
Adler, herself, would go on to become one of the most influential teachers and acting theorists; teaching acclaimed actors like Marlon Brando and Warren Beatty.
#3: Martin Scorsese Gave De Niro His Big Break(s)
Although De Niro was already a working actor, starring in films like Greetings (1968) and Hi, Mom! (1970), it wasn't until all-world film director, Martin Scorsese, came knocking that De Niro really got on the map. The first collaboration came when Scorsese chose him to play Johnny Boy in Mean Streets (1973).
Then came the film that truly launched De Niro's career into the stratosphere. The film: The Godfather II (1974), where De Niro played the young, Vito Corleone.
The result: An Academy Award for Best Supporting Actor, De Niro's first such award.
De Niro's working relationship with Scorsese has continued on for decades, and includes films like Taxi Driver (1976), Raging Bull (1980), Good Fellas (1990), Casino (1995) and The Irishman (2019).

#4: De Niro Has Been Nominated for 8 Academy Awards
De Niro has been nominated for just about every award an actor can earn. His Academy Award Nominations include:
*The Godfather II (1975) – he won
*Taxi Driver (1977)
*The Deer Hunter (1979)
*Raging Bull (1981) – he won
*Awakenings (1991)
*Cape Fear (1992)
*Silver Linings Playbook (2013)
*The Irishman (2019)
De Niro has also been honored with:
*Gotham Award Lifetime Achievement Award (2001)
*AFI Life Achievement Award (2003)
*Kennedy Center Honors (2009)
*Presidential Medal of Freedom (2016)
*Screen Actors Guild Lifetime Achievement (2020)

#5: De Niro's Acting Philosophy is All About Keeping It Simple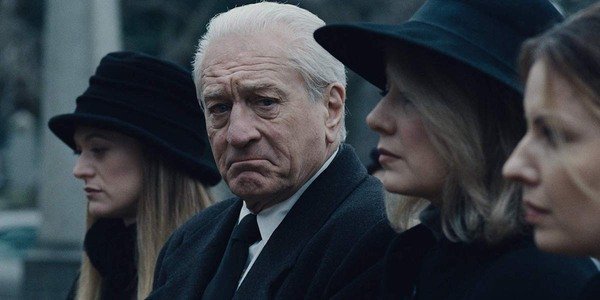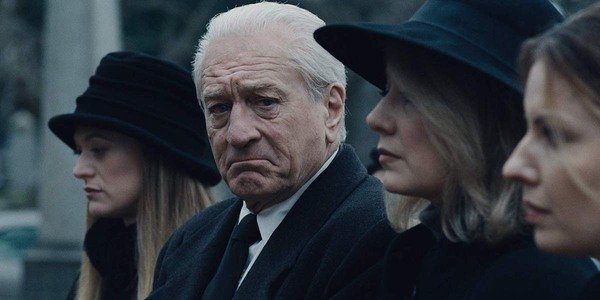 (Robert De Niro in The Irishman)
Robert De Niro's acting philosophy is all about keeping things simple. He explained that there is one common mistake that most actors make. The mistake they make is that they…act.
---
"Be in the moment. Period. Just be there. Because if you get all like, "Oh, I got to do this big thing", it just never works."

---
In a different interview, with Charlie Rose, De Niro expounded:
"It (acting) is simpler than you think. And it's very hard for actors, and I get caught up in that myself, where you have to do more, do something. And you don't have to do anything. Nothing!"
He explained that that is the way people operate in real life. They don't give a performance or attempt to be entertaining in their normal dialogue, and neither should actors.
"The way people are in life, they don't do anything…You coulda been told that somebody in your family was this or that, some terrible thing, you're still going to have the same look on your face. And that allows the audience to read into it, as opposed to you telling them what they should feel. And actors tend, at times, to try to give it something [extra]. And you don't have to give it anything."
And, what's De Niro's advice to aspiring actors?
Stay focused on the craft, not the limelight; and to pursue the dream of becoming a great actor, rather than becoming a famous celebrity.
"Don't expect to be famous. You have to love what you do and have fun doing it."

---
You Might Also Like:
7 Basic Facts About Meryl Streep
---