4 Quick Facts about Actors and Blackface
With all the recent uproar over the subject, it's a good time to revisit some basic facts about actors and the use of blackface.
(by James Webb)
________________________________________________________________________________________________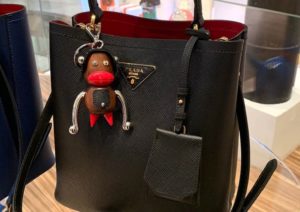 There has been much discussion about the use of blackface lately, thanks to talk show hostess, Megyn Kelly and the fashion brand, Prada. Megyn Kelly lost her show, Megyn Kelly Today, on NBC, after she made controversial remarks about the use of blackface in Halloween costumes. Kelly sought to justify its use, saying, "when I was a kid, that was okay as long as you were dressing up as like a character". Kelly later apologized for her comments, but still lost her show.
The fashion brand, Prada, has also landed in hot water on the subject of blackface, after it produced and sold keychains that featured a black character with dark skin and full, red lips.
Prada said that the keychains were "fantasy charms" and weren't intended to be racist. They have since removed the item from their stores and sought to clarify its intent.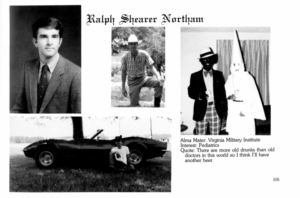 The latest flare-up involves Ralph Northam, governor of the commonwealth of Virginia. An image found in his 1984 yearbook is alleged to be Northam posing in blackface along with another person wearing a Ku Klux Klan costume. The revelation has lead to calls for the governor to step down.
With all the recent uproar over the subject, it's a good time to revisit some basic facts about actors and the use of blackface.
#1: What is "Blackface"?
Blackface was the makeup that white actors used in performances to caricature black people. White performers would use burnt cork or even shoe polish to blacken their skin. To further caricature African-Americans, they would exaggerate the size of their lips and wear wooly wigs and ragged clothes.
This practice gained popularity in the mid-1800's minstrel shows and existed mainly for the entertainment of white audiences. The use of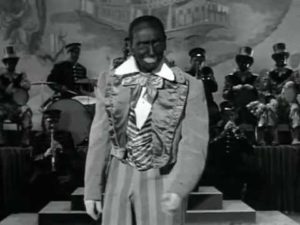 blackface perpetuated racial stereotypes of African-Americans and minimized the harsh realities of slavery.
#2: Blackface perpetuated racial stereotypes
The use of blackface perpetuated racial stereotypes of African Americans as buffoons, ignorant, lazy, untrustworthy and as criminals. Its use had a dehumanizing effect, as white audiences, many of whom had little contact with African Americans, were shown portrayals of them as unsympathetic, even in the face of slavery and harsh treatment.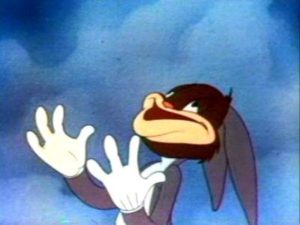 #3: Blackface was widely accepted at the time
The use of blackface was fairly common and widely accepted in the 1800's. That widespread acceptance continued until attitudes about racial insensitivity began to change in the middle of the last century. Up until that point, many actors and entertainers performed in blackface, including popular performers like The Three Stooges, Judy Garland, Amos and Andy, Bing Crosby, Fred Austere and cartoons characters like Bugs Bunny.
#4: Blackface had an impact on racial views and resulting laws
Blackface had a major influence on racial attitudes among whites. It simultaneously hardened unflattering opinions of African Americans, while stoking fears, division and hostility.  In fact, the Jim Crow laws, which established a system of segregation and discrimination in the South, was influenced by a popular song called, "Jump Jim Crow" which featured a white actor, Thomas D. Rice, dressed in blackface, performing a character named "Jim Crow":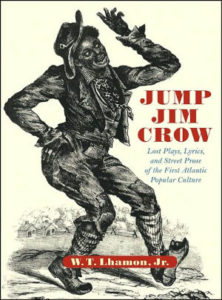 "Come, listen all you gals and boys, Ise just from Tuckyhoe;
I'm goin, to sing a little song, My name's Jim Crow.

First on de heel tap, den on the toe
Every time I wheel about I jump Jim Crow.
I wheel about and turn about an do just so,
And every time I wheel about I jump Jim Crow.[21]

CHORUS [after every verse]
Weel about and turn about and do jis so,
Eb'ry time I weel about I jump Jim Crow."
Update:
Gucci is just the latest public entity facing controversy over the use of blackface. The high-end fashion brand was criticized following the release of its wool balaclava jumper. The piece, from it's 2018 Fall Collection, looks like a black turtleneck, worn up to the nose, with bright red outlines for the lips. This pattern closely resembles blackface.
Gucci has since removed the piece and apologized, saying in a statement on Twitter:
Gucci deeply apologizes for the offense caused by the wool balaclava jumper.
We consider diversity to be a fundamental value to be fully upheld, respected, and at the forefront of every decision we make.
Full statement below. pic.twitter.com/P2iXL9uOhs

— gucci (@gucci) February 7, 2019
________________________________________________________________________________________________