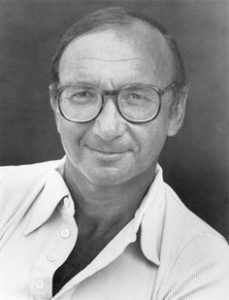 Neil Simon passed away at 91, due to complications with pneumonia.
(By AM Staff)
American playwright and screenwriter, Neil Simon, passed away, due to complications with pneumonia. He was pronounced dead at New York-Presbyterian Hospital in his native New York. He was 91 years old.
Simon, born Marvin Neil Simon (July 4, 1927 – August 26, 2018), was a prolific and successful American playwright. He was nominated for 17 Tony Awards overall, winning three. He also had numerous plays that ran on Broadway, including a stretch where he had four running concurrently on Broadway, the only playwright to achieve such a feat.
Simon's amazing run of success begin with his play Come Blow My Horn, which began running on Broadway in 1961. He would go on to write more than 30 plays, usually dramatic comedies or romantic comedies, including Barefoot in the Park and perhaps his most famous play, The Odd Couple, which won him a Tony Award, and was later turned into a movie, starring Jack Lemmon.
In addition to his playwrighting success, Simon also found success as a screenwriter, writing such screenplays as The Out-of-Towners and The Goodbye Girl. He would go on to write screenplays for more than 20 films and was nominated for 4 Academy Awards.