Union Vs. Non-Union.
Union commercial actors earn as much as 10 times more money than non-union commercial actors.
(By Carmichael Phillips)
________________________________________________________________________________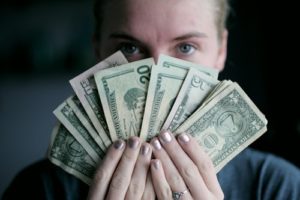 Non-union actors earn significantly less money in commercials than their SAG-AFTRA union counterparts. In fact, according to a recent survey, a union member can earn as much as 10 times the amount of non-union actors. This means that a non-union actor would have to book as many as 10 commercial roles to earn as much as a union actor would if he or she booked just one role.
The survey was conducted in 2014 by the SAG-AFTRA union themselves, so one must consider the source. Naturally, the union has a vested interest in gaining and maintaining memberships. That said, the numbers, if true, are staggering. According to the survey, about 68% of non-union actors earned $5,000 or less per year in commercials; 81% earned less than $10,000. Only 5% earned over $50,000.
These outcomes may be due, in part, to the way most non-union commercial contracts are structured. Many of them are buyout deals. That is, the actor receives no residuals, allowing the advertiser to run the ads anywhere they like, as often as they like, without paying the actor any additional money.
________________________________________________________________________________