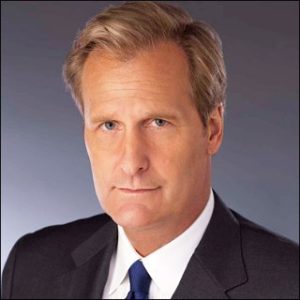 "If you want to work on anything, just work on being a better actor. Stardom? You don't have any control over that. You may think you do, but you don't. If you can continue to be a better actor this year than you were last year, then you have a chance of sticking around."
(Jeff Daniels)
______________________________________________________________________________________________
Brief Bio
Jeff Daniels is an American actor, best known for his starring role as "Harry Dunne" in the 90's comedy film franchise, Dumb and Dumber. But, while comedy is his forte, Daniel's career is no laughing matter. He is one of the few actors to have been nominated for Emmy, Tony, Golden Globe and Screen Actors Guild awards.
In addition to Dumb and Dumber (1994) and its sequel, Dumb and Dumber To (2014), Daniels has appeared in movies like Terms of Endearment (1983), The Hours (2002), Good Night and Good Luck (2005) and The Martian (2015).
Daniels also found success on television, including a starring role on The Newsroom, and on stage, in plays like God of Carnage and Blackbird.