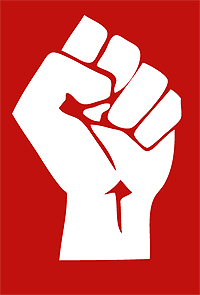 7 Basic Facts about Actor Labor Unions
(By AM Staff)
Do you know why SAG merged with AFTRA? Do you know why Actor's Equity Association was created? Do you know how unions benefit actors?
In honor of Labor Day, here are a few quick facts about the main actor labor unions in the United States that you may not know:
What do the acronyms mean?
*SAG stands for the Screen Actors Guild
*AFTRA stands for the American Federation of Television and Radio Artists
*AEA stands for the Actor's Equity Association
Why did they form?
*AEA is the oldest major actor's labor union in the United States. It was founded in 1913, working on behalf of stage actors and managers.
*SAG formed in 1933 to protect and defend actors from what they perceived as exploitation by major studios in Hollywood
*The Union now known as AFTRA was formed in 1937, after supplanting Radio Equity and Radio Actors Guild and then merging with the Television Authority in 1952.
Why did SAG merge with AFTRA?
On March 30, 2012 the Screen Actors Guild and the American Federation of Television and Radio Artists merged to ease the conflict and confusion for actors who, for example, might have qualified for benefits under one union but not the other. It also removed the need for the two unions to make adversarial decisions against one another. The merger of the two unions created the largest actors' union in the US.
How many members in each union?
*SAG-AFTRA boasts a total membership of 160,000 members, which includes actors, broadcast journalists, dancers and voice-over artists.
*Equity boasts a total membership of 51,000 stage actors and managers.
How do you join SAG-AFTRA?
1. Actors can join by working as a principal in a project that is covered under SAG-AFTRA.
2. Actors who work as background actors (extras) may join by working at least three days on a union contract in a project that is covered by SAG-AFTRA.
3. Actors may also join if they are paid-up members of affiliated unions, such as AEA, and have worked and been paid as a principal on a project under the jurisdiction of that union.
How do you join AEA?
1. Actors may join by working under an Equity contract.
2. Actors can earn enough points – 50 are needed – and join the union under the Equity Candidate Membership Program, by working in participating theaters.
3. Actors can buy their way in by becoming members of an affiliated union, such as SAG-AFTRA.
What are some benefits to joining an actor union?
Benefits includes things like:
1. Negotiated pay rates
2. Ensuring proper lunch breaks and overtime pay
3. Ensuring safe work environments
4. Health, pension and 401K benefits
5. Dispute resolution
6. Work and educational opportunities
For more information, check out: